Are you struggling with self-love, negative self-talk that is affecting your mental health?
What If I told you there was a simple way you could transform your negative self-talk to positive self-talk and feel confident again?
Tell me if this sounds like you …
You have low self-esteem, there are so many negative thoughts about yourself and your life in your mind which is the reason why you cannot live your dream life
Somewhere deep down you already know you need to make a change, you need to practice positive affirmations to let go of this negative self-talk and break free from these mindset blocks
But you don't know if its even possible or how should you do it?
Now it is affecting your life, career and relationship with yourself as well as others
You want to overcome this thinking pattern and start loving yourself and believing in yourself
But you don't know what to do?!
Let me introduce you to "Affirmation Cards"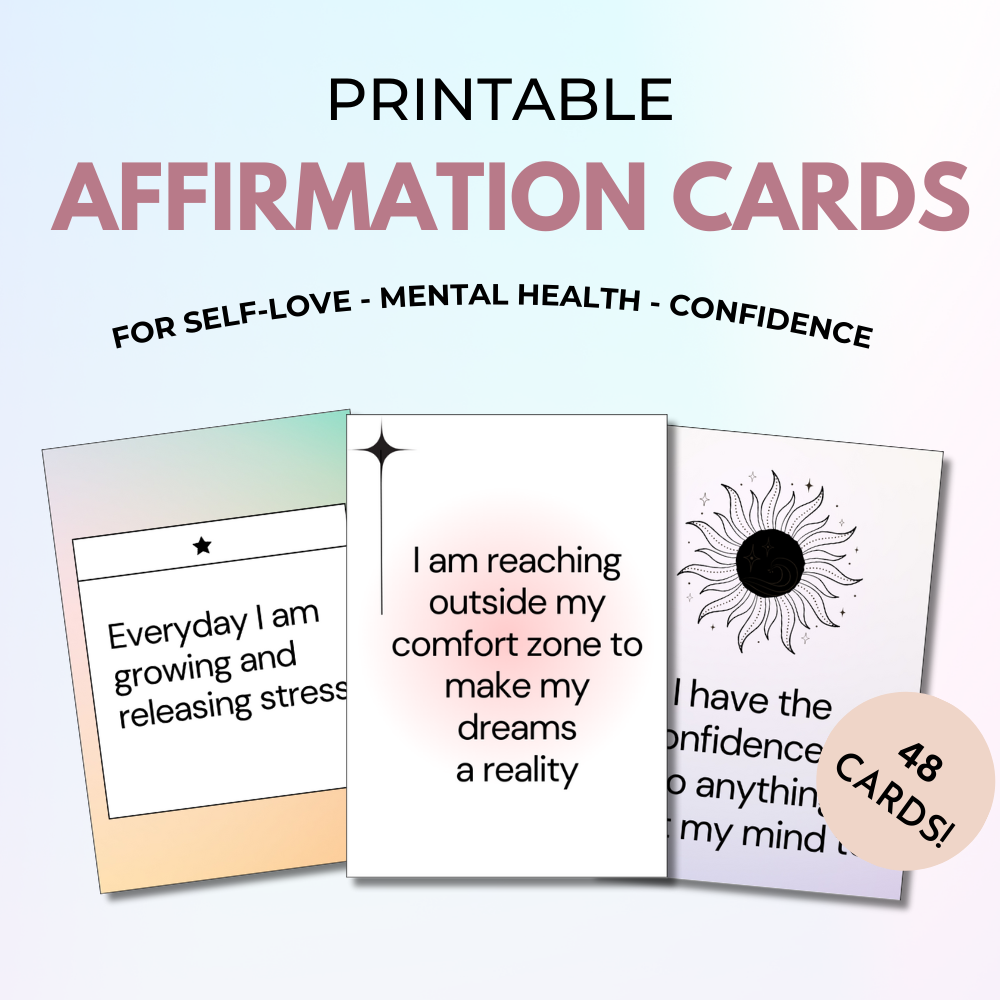 This deck of 48 positive affirmation cards will transform your negative self talk into positive self talk
When you practice positive affirmations, you reframe your mindset and inner dialogue away from negativity, self doubt, stress, and anxiety.
If you are wondering how? Let me explain….
Affirmations are simply words and phrases that are positive which help you reprogram your years of negative thinking to positive thinking
If for years you have been taught and tell yourself " I am not good enough"
You have to reprogram this thinking by consciously and repeatedly telling yourself – I AM ENOUGH
So simple right? However we struggle to find what affirmation we can practice everyday and will be able to remember to practice them?
This is where the affirmations cards help!
These affirmations cards that are so cute by the way contains positive affirmation which you can read anytime of the day and keep them beside you
These Affirmations card will help you subconsciously replace your negative words to positive ones
I used to be just like you.
For years growing up, i struggled with self-love, low self-esteem and had no idea i was constantly practicing negative self-talk
It was affecting my life negatively, I struggled in school, work, in relationships and in general with really poor mental health
This negative self-talk was ruining my mind and makes me always feel depressed
Until one day, back in 2020, I decided to change it all
I would practice positive affirmations everyday, reading, writing and speaking to myself constantly
In the beginning it felt like…awakard and fake but as it became a habit overtime, i did not realize that everything changed so much
I started loving myself feeling completely okay with who I am which I never though would be possible
Even others started telling me that i have gotten confident and more positive!
That's exactly what this Affirmation cards are made for
You are just one step away
Grab this deck of Affirmation Cards for $15 only!
These 48 Positive Affirmation Cards will guide you and enforce kind and positive phrases in you to reprogram your thinking
Build a growth mindset,
overcome self-limiting beliefs, and transform the way you think and feel about life with these Affirmation cards.
Achieve a more positive outlook in different areas of your life including your self-worth, mental health, confidence relationships and well-being,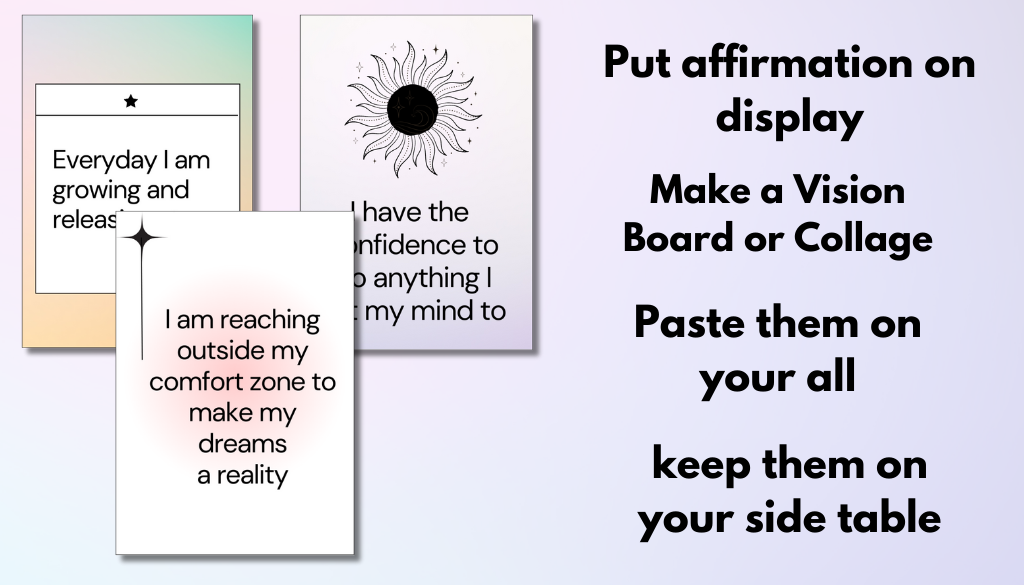 You are just one step away
Grab this deck of Affirmation Cards for $15 only!
If you're looking for just ONE resource to help you change your mindset and practice positive self-talk in your life, these Affirmation cards are for you.
If you want a proper guided tool that has all required affirmations that cultivate self-love and confidence in your life, these Affirmation cards are for you
If you don't want to waste time thinking and writing affirmations on a blank page every day and just get have beautiful deck of affirmations around you to read, this is for you
In short, these affirmation cards will guide you to take each day with positive self-talk and be kind to yourself. If you are a beginner and have never practiced affirmations before. These cards is completely beginner friendly!
The best part?
You don't have to waste hours thinking where to start or go anywhere. You can access these cards in minutes!
its only $15
From 48 affirmations, you can simply pick any affirmation that speaks to you and affirm it in your mind
WHAT YOU GET (48 Cards Total):
1 PDF with 6 pages in US Letter Size 8.2" x 11.7" inches. 8 affirmation cards per page.
Each card measures approx. 2.67" x 3.8" inches.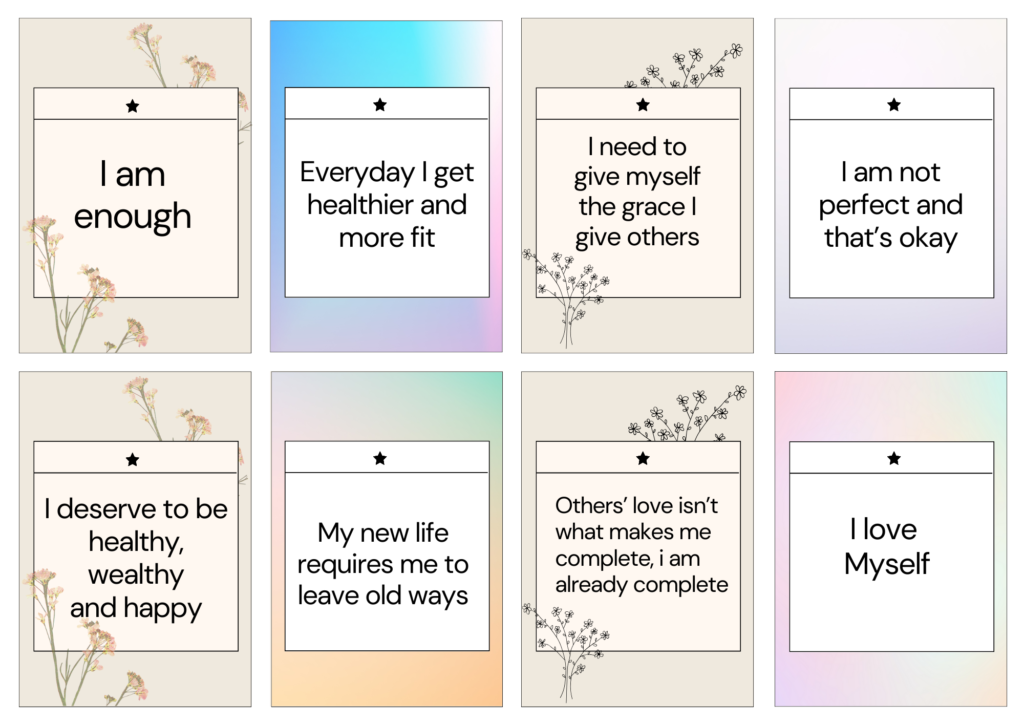 (*Please note: this is a digital download product only. Nothing will be shipped to you.)
Format / How to Download:
These affirmation cards are in PDF form, to be printed in Letter Size 8.5″x11″ format.
Upon completing your purchase, you will be automatically sent to a download page where you can instantly download the Affirmation Cards.
You will also be emailed a receipt which includes the link to the download page, where you can download from at any time.
Who am I to be giving you this?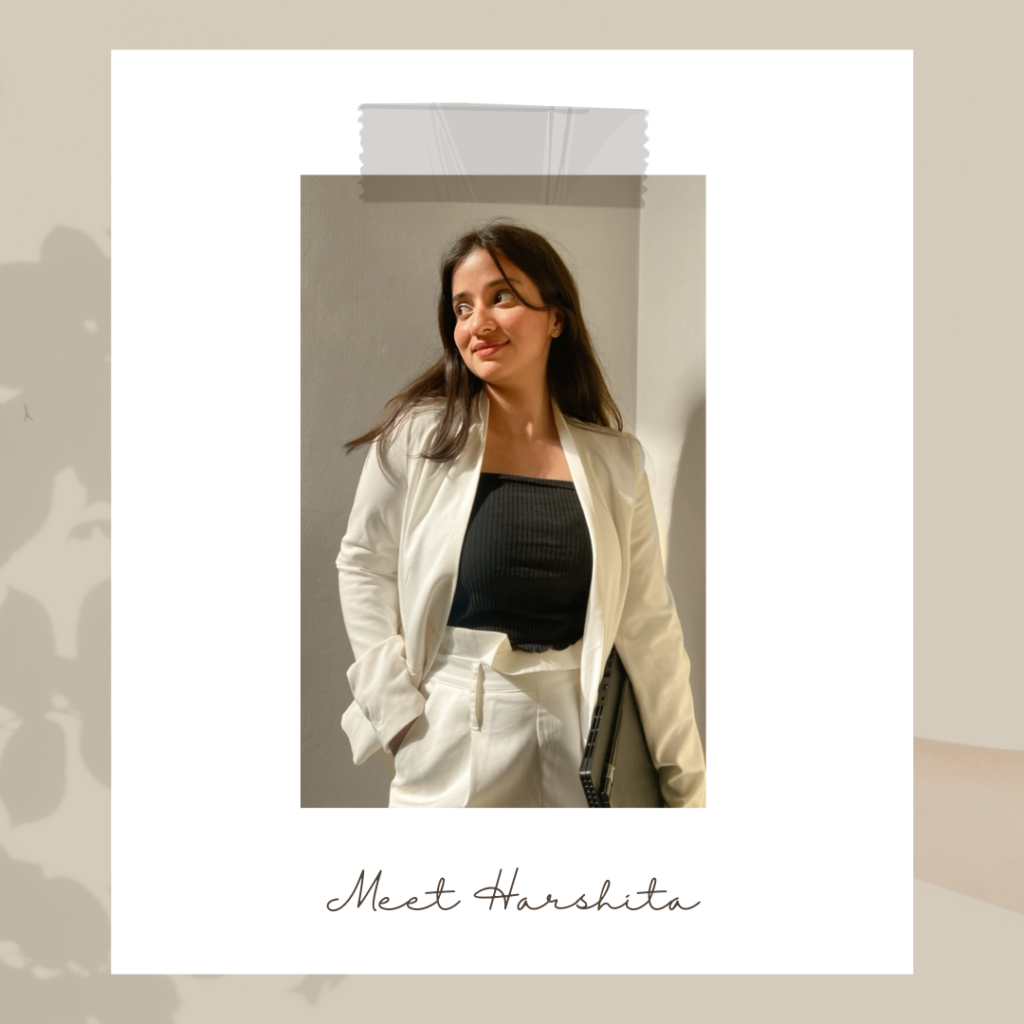 Hey! My name is Harshita
I am an aspiring integrative health practitioner with a background in mindfulness and functional foods
Affirmations has been a huge part of my life ever since i was young
I struggled with low self-esteem, feeling purposeless, with health and everything else that comes with it
But Once I started implementing affirmations and repeatedly practicing them
Everything changed!
now, I have learned to love myself and feel confident and aligned with my purpose
It took me years to realize and find a way to overcome these struggles in my life, it was a long hectic process
Just like me, you must be going through something, whether it is mental health, being more mindful, or staying consistent with self-care and affirmations
It took me years to do this.
But you don't need to.
I'm here to speed up your time and help you overcome negative self-talk , fast! With right tools!
You are just one step away
Grab this deck of Affirmation Cards for $15 only!
Frequently Asked Questions:
Disclaimer:
These cards is for PERSONAL USE ONLY. You may NOT share, sell, alter, or replicate this product or any product of Bellflower Lifestyle. By purchasing this listing, you agree to my shop policies.
I, Harshita, founder of Bellflower Lifestyle, am not a licensed psychologist, counselor, physician, or therapist, nor am I claiming to heal, treat, cure, or prevent any psychological/emotional/medical conditions. These cards are not meant to substitute or serve as therapy, professional medical advice, treatment or any diagnostic measure or tool. If you're not sure if this is right for you, show it to your therapist. This is only meant to be used as a helpful guide