The Ultimate Resource for everyday self-care and mindfulness – The bellflower Lifestyle's Self-care Bundle!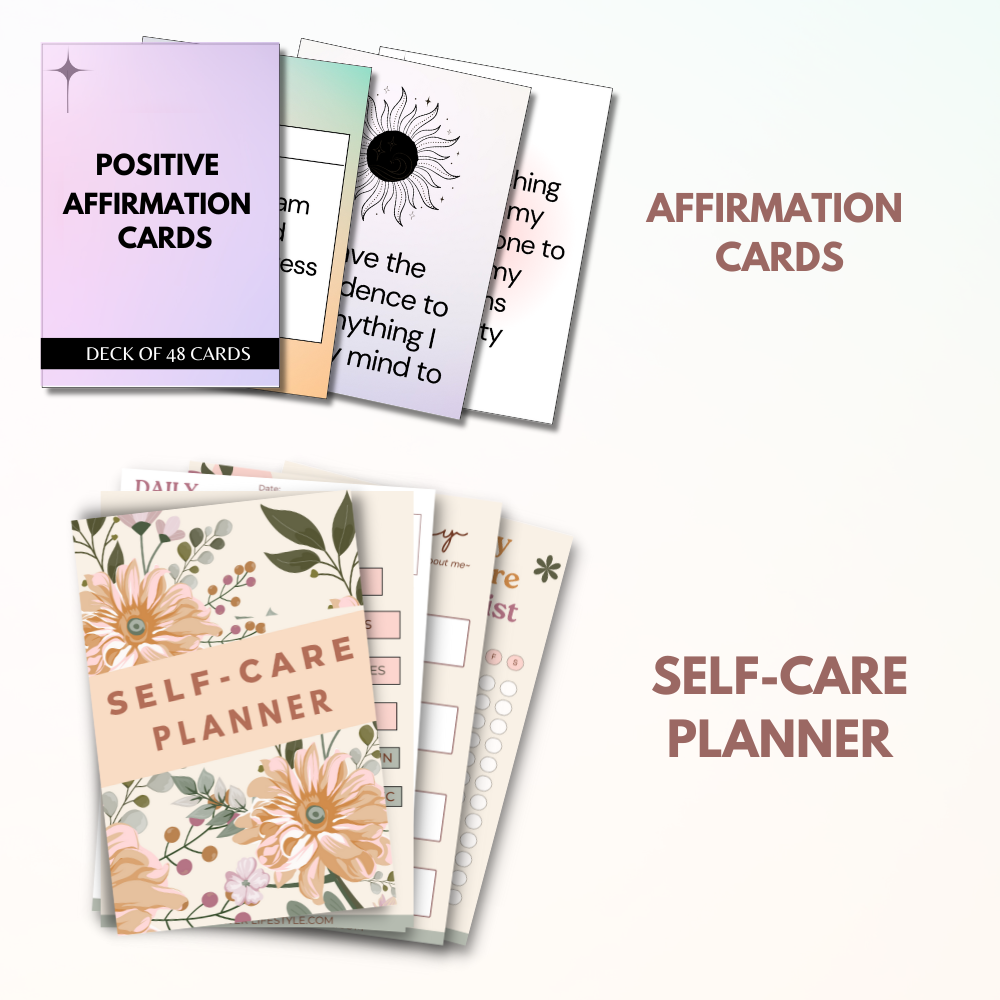 Implement Self-care in your life as a beginner and make it a daily practice
With these beginner friendly tools, you will able to surround yourself with positivity and self-growth
Overcome Negative self-talk with affirmation cards and practice taking care of yourself with a Self-care planner
You are just one step away
Its only $29
The Bellflower lifestyle Self-care Bundle Includes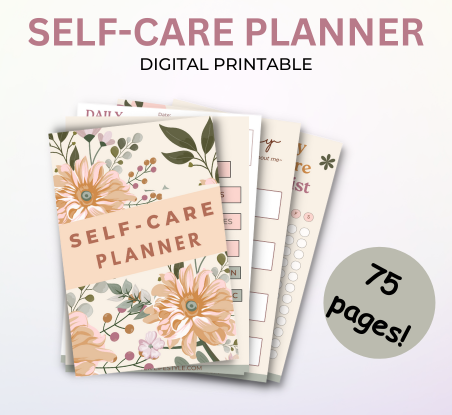 The Daily Self-care Digital Planner
It is a guided Self-care printable planner, Apart from being aesthetically beautiful, this planner is designed to help you cultivate self-care in your Daily life for good!
This 75 Page Daily Self Care Digital Planner 2023 Includes
Hyper Linked Index!
Where am I workbook to understand your self-care needs
Self-care Journal Prompts
Self-care Mood Board
Self-care practices for all areas
Daily self-care to-do
Weekly Checklist
And More!
All you have to do is open this planner everyday and use it
Normally ($19)
---
---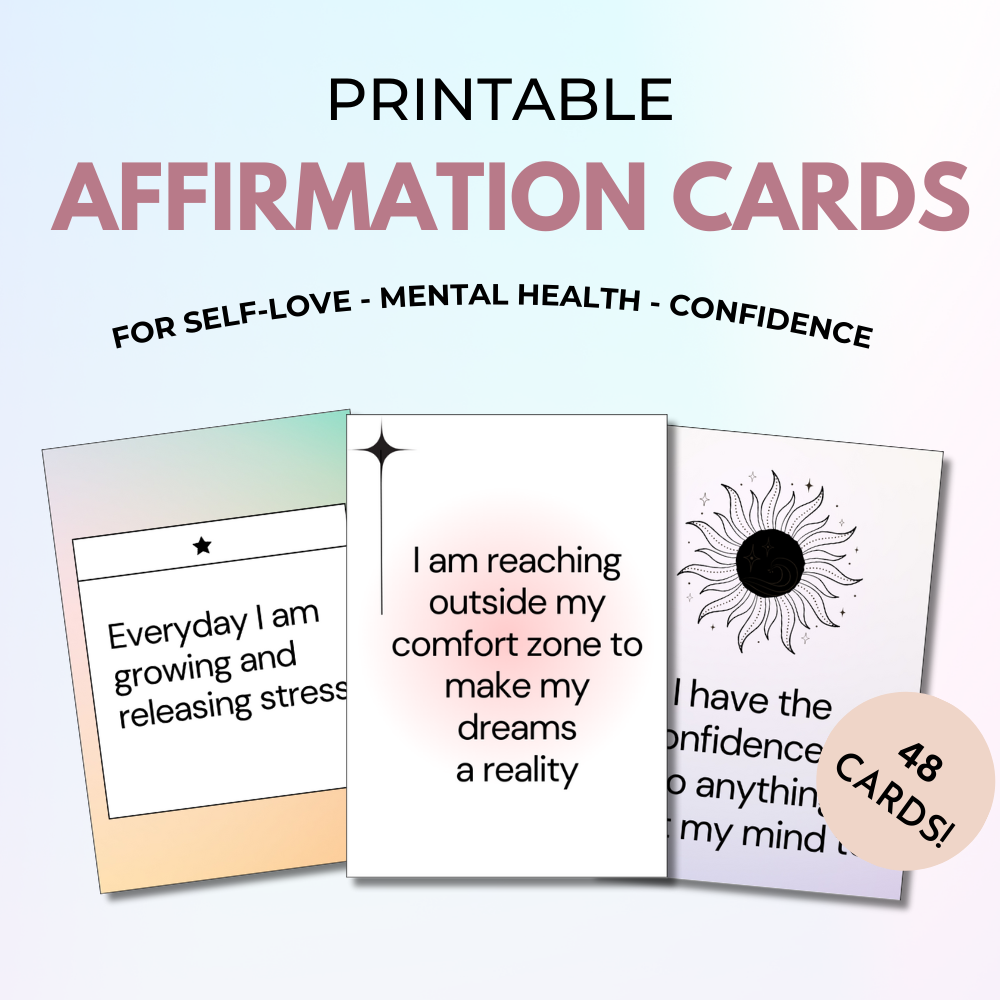 Positive Affirmation Cards (digital)
This deck of 48 positive affirmation cards will transform your negative self talk into positive self talk
When you practice positive affirmations, you reframe your mindset and inner dialogue away from negativity, self doubt, stress, and anxiety.
These Positive Affirmation Cards will guide you and enforce kind and positive phrases in you to reprogram your thinking
Build a growth mindset,
overcome self-limiting beliefs, and transform the way you think and feel about life with these Affirmation cards.
Achieve a more positive outlook in different areas of your life including your self-worth, mental health, confidence relationships and well-being,
WHAT YOU GET (48 Cards Total):
1 PDF with 6 pages in US Letter Size 8.2" x 11.7" inches. 8 affirmation cards per page. Each card measures approx. 2.67" x 3.8" inches.
These affirmation cards are in PDF form, to be printed in Letter Size 8.5″x11″ format.
Normally ($15)
---
---
You are just one step away
Its only $29
Frequently Asked Questions:
You are just one step away
Its only $29
Disclaimer:
This planner is for PERSONAL USE ONLY. You may NOT share, sell, alter, or replicate this product or any product of Bellflower Lifestyle. By purchasing this listing, you agree to my shop policies.
I, Harshita, founder of Bellflower Lifestyle, am not a licensed psychologist, counselor, physician, or therapist, nor am I claiming to heal, treat, cure, or prevent any psychological/emotional/medical conditions. This journal is not meant to substitute or serve as therapy, professional medical advice, treatment or any diagnostic measure or tool. If you're not sure if this is right for you, show it to your therapist. This is only meant to be used as a helpful guide