A to z gratitude list: 300+ things to be grateful for in 2023
(Last Updated On: January 7, 2023)
A grateful heart is a magnet for miracles – unknown. This post contains A to z gratitude list ideas to help you add thankfulness/gratitude as a practice in your everyday life.
This post may contain affiliate links, which means I'll receive a commission if you purchase through my link, at no extra cost to you. Please read full disclosure here.
Before I share with you the A to z gratitude list, let us learn some important things about gratitude!
Why you should Practice Gratitude?
Practicing gratitude has a direct effect on our moods and emotional state
When things get tough in life, we tend to feel negative about everything and wonder
Why is my life so difficult?
Why can I not have this or that?
It is normal for us to feel these things but being in this constant state ends up making us feel more miserable
Not only that we tend to underestimate people and things in our life too
We also don't feel motivated towards working ahead and solving our problems
Hence when we start the intentional practice of gratitude every day, we can feel sad and tend to value people and things around us
It is a combination of little things in life that creates happiness and meaning
So, we need to take our everyday feeling as those little accomplishments in life!
Not only this by being thankful for things we already have, but we will also be able to attract more beautiful things in life!
Research has said that practicing gratitude can lead to greater happiness and boost our mood. Source here
We should add gratitude in our daily life to value small things that we often take for granted.
Adding gratitude does not mean we should move toward toxic positivity that can stop us from expressing our emotions. It is essential to keep a healthy boundary between two.
What is an A to Z Gratitude List?
The a to z gratitude list, just like the name is a gratitude list of things in alphabetical order.
This is a fun way to add gratitude as an inspiration in our everyday life. It can be a fun game or challenge to feel joy while practicing gratitude and also make us think about things to be grateful for.
How to Use an A to Z Alphabet Gratitude List
This A-z gratitude list is an amazing way to add fun to your gratitude practice! It becomes much more meaningful this way.
You can use this List in essentially a few different ways as per your choice. Let's explore some of these now
1, Choose 1 letter to add many words
One way you can use this list by choosing one letter for the day and add ass many gratitude words as possible
For example: If you choose the words: T, you can write a bunch of words you feel grateful for that starts with T (like tea, t-shirt, temple etc)
2. One gratitude word for each letter
Another way you can practice thankfulness every day is by using one word for each letter. For for A – apple B – Barista C – Coffee and so on from A-Z
3. Choose Few letters in a day
If you don't feel like using all the letters from A-z, then you can choose a bunch of letter by your choice and name few things you are grateful for!
4. Make a Gratitude Game
You can make a game of this and play it with your family and friends as a great way to bind, connect and also practice gratitude! So Meaningful!
As a kid We used to play a game called ( name, place animal, things) where one person in their mind would say letters From A-z and the other player would stop them in between
Whatever letter, The person was stopped at- we had to write in 1 minute _ name, place, animal and a thing starting from that letter
Likewise, You can do this for gratitude and have fun!
5. As an Inspiration from list
Maybe you want to or are practicing gratitude every day. If one day you feel you are not able to come up with anything. You can use this list as an inspiration.
The Best A-Z Gratitude List
This Post is going to contain over 300+ words for your gratitude list ideas. Lets' get started!
A-D Gratitude lists
A
Art
Air
Adventure
Apps
Answers
Animals
Alone time
Action Movies
Army
Air condition in summer
Apple Products
Airbnb's
B
Body
Books
Bellflowerlifestyle.com 🙂 ( Fun fact: Bellflower – Symbolizes Gratitude)
BTS (Kpop Band)
Breakfast
Babies
Bed
Beach
Blogs
Brothers
Business
Best friends
Boyfriend
Birthdays
Baking
Bible
Blanket
BBQs
Baths
C
Coffee (my fav)
Christmas
Cat
Chocolate
Cafe
Clothes
Cakes
Compliments
College life
Cities
Cars
Coupons
Children
Camera
Choices
Conversations
Clean water
Countryside
Comedy
Cooking
Camping
Cure of disease
Country
D
Dance
Dogs
Dad
Dinner
Date nights
Dreams
Daylight
Donuts
Deep Conversations
Drinks
Doctors
Dentists
Discounts
Drawing
Debt-free life
E-F Gratitude lists
E
Education
Environment
Eco-system
Exercises
Electricity
Emails
Eyes
Ears
Experiences
Employment
Earnings
Exploring
Earth
Eyesight
Evolution
F
Family
Friends
Freedom
Face
Food
French fries (yep)
Frozen yogurts
Fan in summers
Flowers
Fun things
Face time
Funds
Films
Fall
Faith
Facebook
Festivals
Fresh air
Full moon
G
God
Growth
Garden
Games
Groceries
Gratitude
Gifts
Grandparents
Graduation
Grace
H
Home
Happiness
Heart
Hair
Health
Heater
Honesty
Halloween
Holidays
Healing
Hearing
Hugs
Hands
Hobbies
Hotels
I-L Gratitude list
I
Interent
Ice-cream
iphone
I-messages
Instagram
Instruments
Inspiration
Ice
J
Journaling
Job
Joy
Justice
Jokes
Juices
K
Kindness
Knowledge
Kids
Kdrama's
Kpop music
L
Love
Laughter
Languages
Life
Light
Lessons
Laptop
Learnings
Library
Legs
M-P Gratitude List
M
Mom
Medicine
Music
Money
Memories
Movies
Mondays
Marriage
Meditation
Mind
Mornings
Moments
Medical Health
Mountains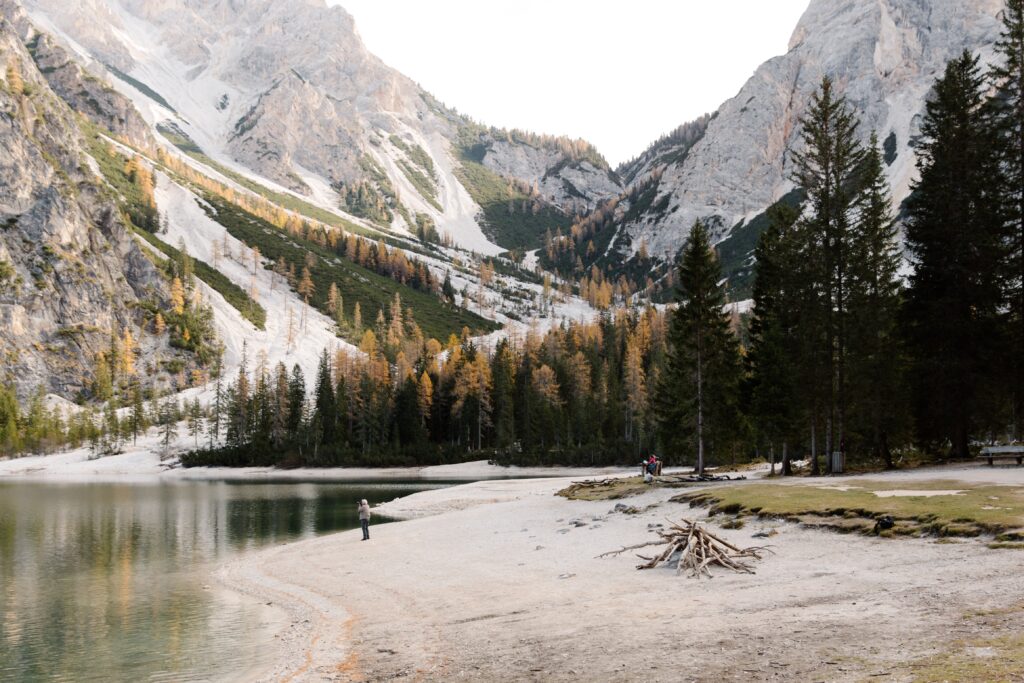 N
Nature
Netflix
Napes
Night-in
Night outs
O
Ocean
Office
Online shopping
Online work
Old Friends
Old People
Opportunities
Optimism
P
People
Parents
Phones
Prayers
Planners
Pancakes
Places
Partis
Photos
Pets
Paydays
Pizza
Pasta
Picnics
Podcasts
Promotions
Parks
Partner
Paychecks
Passion
Progress
Paintings
Plants
Positivity
Peace
Q-T
Q
Quality time
Quiet time
Quality products
Quotes
Quitting Job
Questions
Quizzes
R
Relationships
Routines
Rest
Recipes
Rain
Radio
Road-trips
Rainbows
Reality Tv
Restaurants
S
Sleep
Self-care
Social Life
Sisters
Shopping
Social Media
Smiles
Support
Snow
Summer
Suprise
Spring
School
Sunshine
Safety
Singing
Showers
Sports
Storerooms
Shops
Sunset
Sunrise
Seasons
Sundays
Starbucks
Spotify
Stretching
Soaps
Sweatshirts
Sweaters
Sweetness
Sugar
Sushi
Silence
Sound
Science
Scientists
Soul
Sea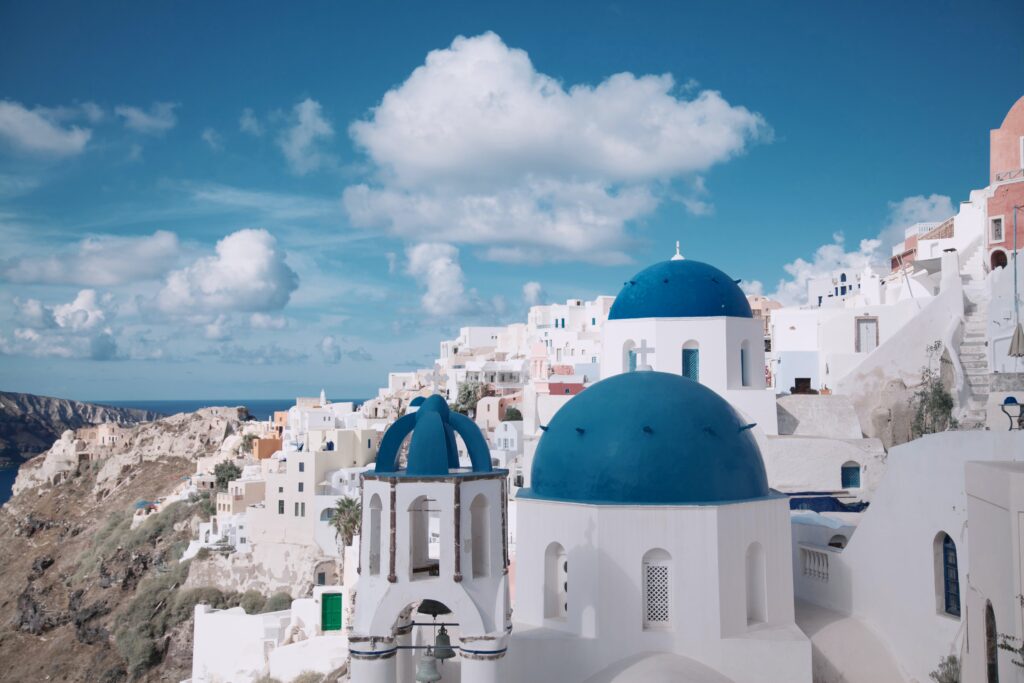 T
Time
Teachers
Travel
Tea
Tv
Tears
Talking
Traditions
Treats
Touch
Trust
Today
Technology
Takeaways
Taste
Theatre
Therapy
Therapists
Texting
U-Z
U
Universe
Umbrella
Unity
Uniqueness
University
Understanding
V
Vacations
Voices
Vibes
Veterans
Vegetables
Vegan options
Virtual Work
Virtual Therapy
Victories
Vehicles
Vision
Venting
W
Work
Wifi
Windows
Weddings
Walks
Workout
Weekends
Water
Work-from-home
Weekends
Winter
Wishes
World
X
X-mas
Xrays
X
Y
Yourself
Youth
Youtube
Yoga
Your life
Years
Your Life
Z
Zodiac Signs
Zoom Meetings
Zoo
Ziplocs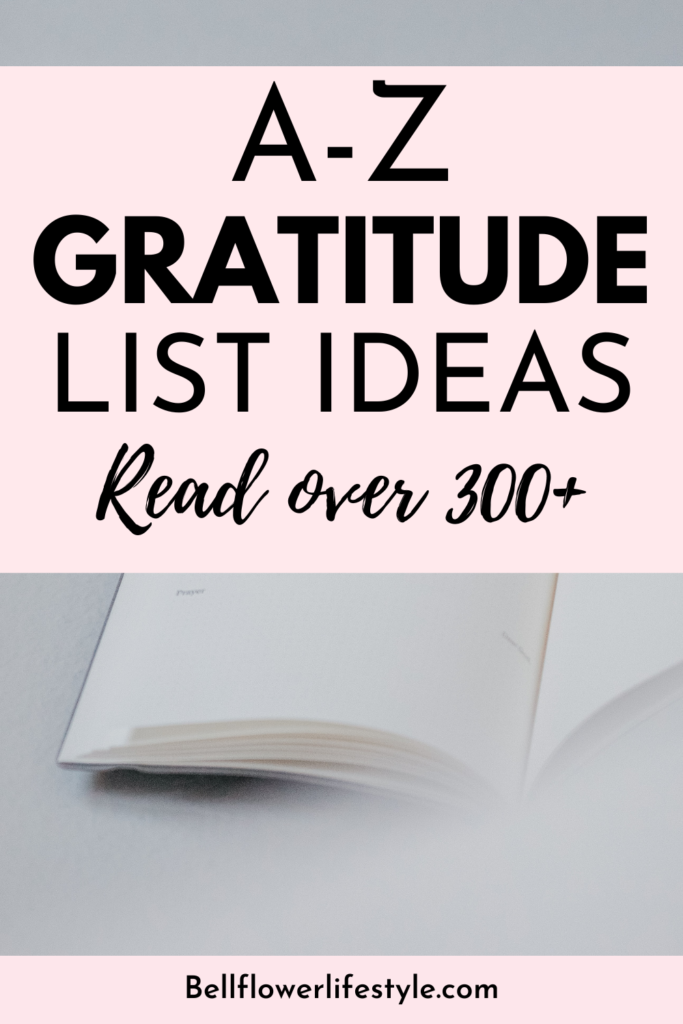 What is on your A-Z Gratitude list?
So these were over 320+ A-z gratitude lists ideas for you to take inspiration from and practice gratitude in a fun-spicy way! I hope you found then helpful!
Let me know what Other words you will be adding to your list?
If you liked this, you will love these-
Follow Me on Social Media