15 Different types of journals to keep (you wish you had sooner)
(Last Updated On: November 22, 2022)
Have you started journaling? Or are you looking for a perfect journal that could fulfill your needs? There are so many Different types of journals to keep that it can feel confusing which one to get.
In this post, I will share five different types of journals; you can get one that fulfills your needs!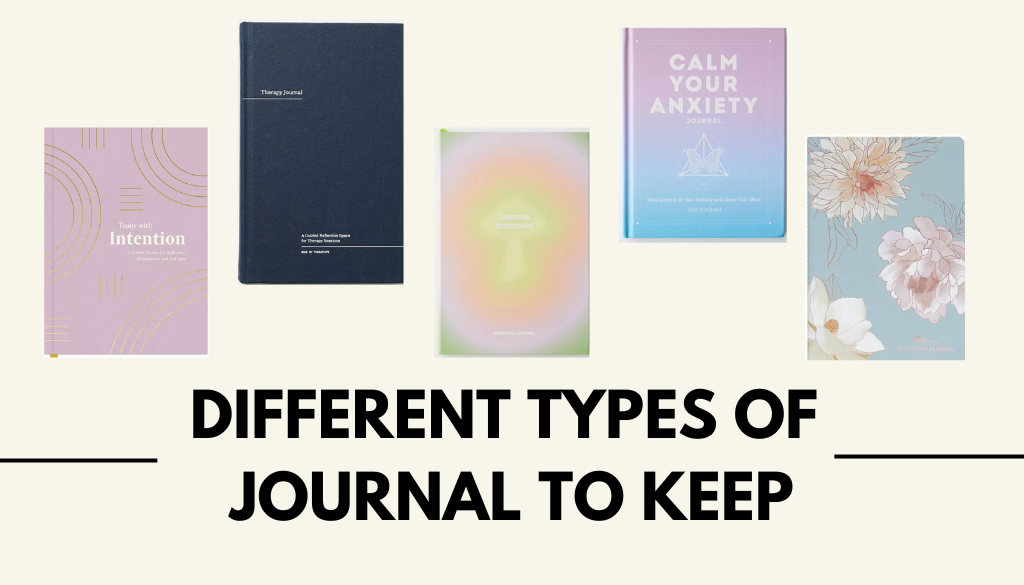 This post may contain affiliate links, which means I'll receive a commission if you purchase through my link, at no extra cost to you. Please read full disclosure here.
For years I used to shop for a blank notebook and do my own journaling; even though it was great as a beginner, I often found it to be " too much Work."
I have to think and write down the prompts and affirmations questions, and then its answer.
It felt like a lot of work, and I only could think of little things as per my knowledge.
If you are someone like me, guided journals will be your best friend!
What I love about them is-
They are designed with a lot of research to help us get what we are looking for and make us think about the questions we usually would not.
They are easy to use in your busy work life and don't take too much of your time!
Especially if you are a beginner, then I recommend getting guided journals.
What different types of journals are there?
I feel there is a journal for everything, but mainly journals that fulfill our everyday basic needs can be categorized as
Gratitude Journal
Mental Health Journal
Travel Journal
Daily Intentional Journal
Memory Journal
Reflecting Journal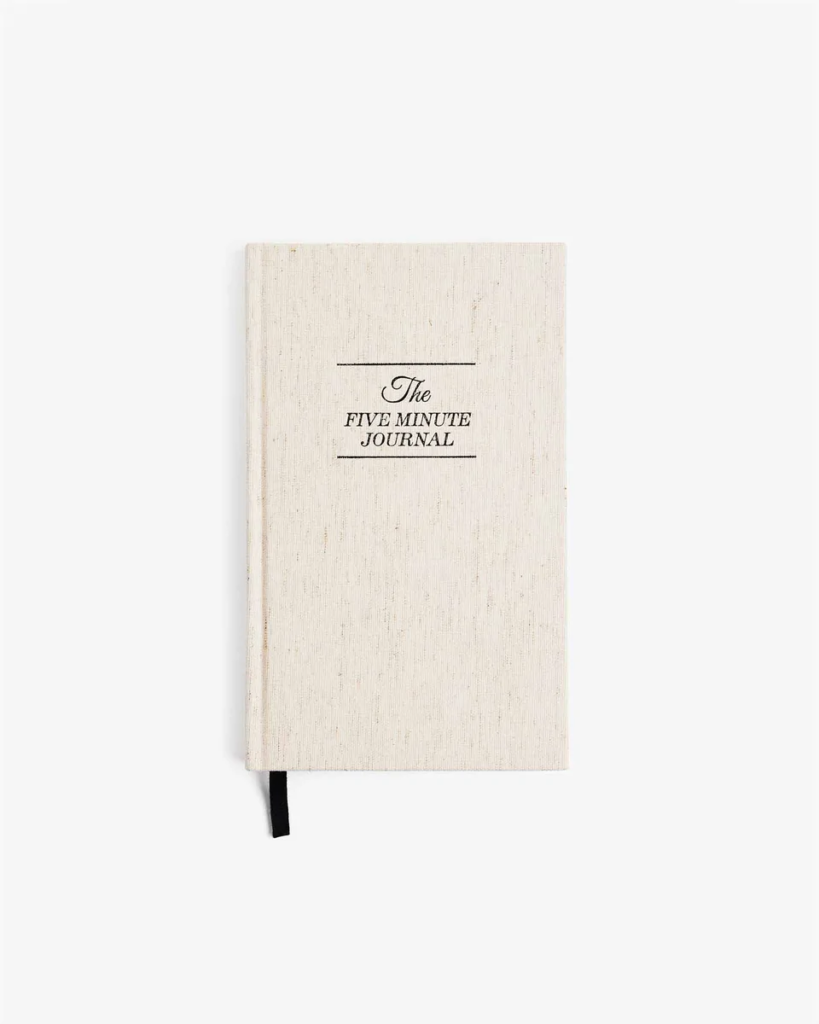 First on the list is my favorite Five Minute journals! This is the first Journal I came across, probably more than five years ago! You might have seen this on a tik tok or Instagram; almost every other lifestyle influencer has now started to use it.
And they are getting popular! This Journal was probably launched 10-14 years ago by my role model – Mimi Ikonn, and her team.
But What I love about this is how minimal and yet time effective it is! It is LITERALLY for ordinary people like us who do not have much time but still want to practice gratitude and Mindfulness in our day-to-day life.
It takes 1 and a half minutes in the morning and night, so a total of just five minutes of your day.
What you will find in this-
Daily Positive Quotes to inspire
Morning affirmations
Morning gratitude
Top 3 to-do
At night you write what you learned from today
The highlight of your day
Overall you are starting and ending your day with Mindfulness!
You can use my code HARSHITA10 to Shop anything on Intelligent Change and get 10% OFF!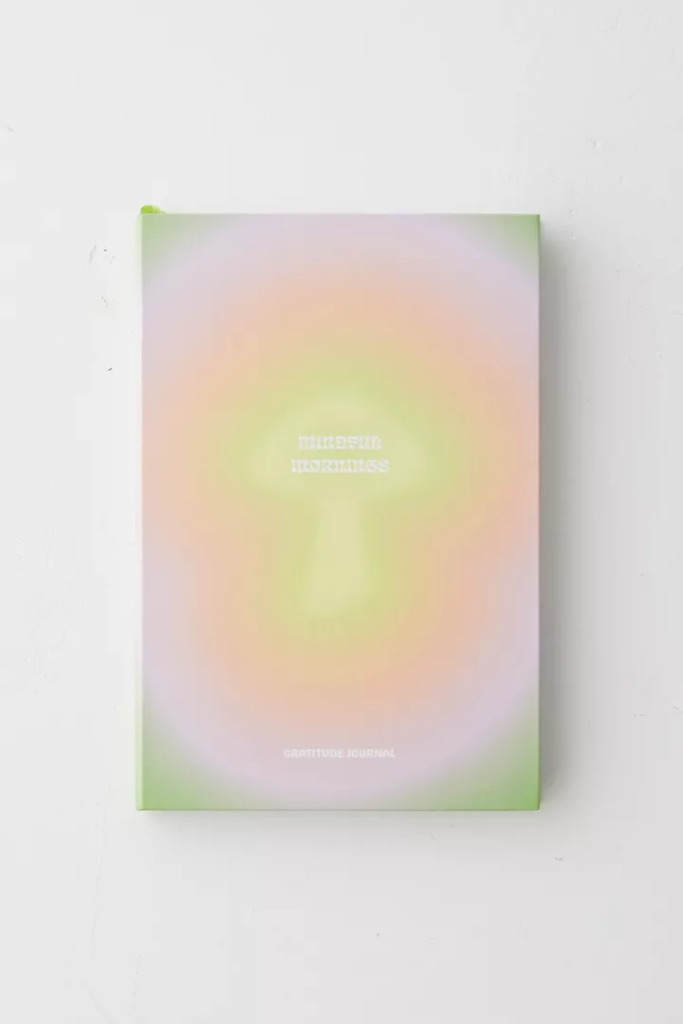 Another morning journal for people who want to spend a little extra me-time! I LOVE this Cover!
In this, you will find that each page has different prompts, and you have lots of space to fill it up by writing things you are grateful for…
This is a daily reflection journal for morning and night, similar to the first one; the cover is simple and elegant! This Journal has many more prompts to help you plan your morning and night.
One page is for the morning, where you can
rate your sleep,
wrote you to – do,
track your mood and water intake
And more +, On the night/evening page, you can track your emotion and mood, basically (inner world)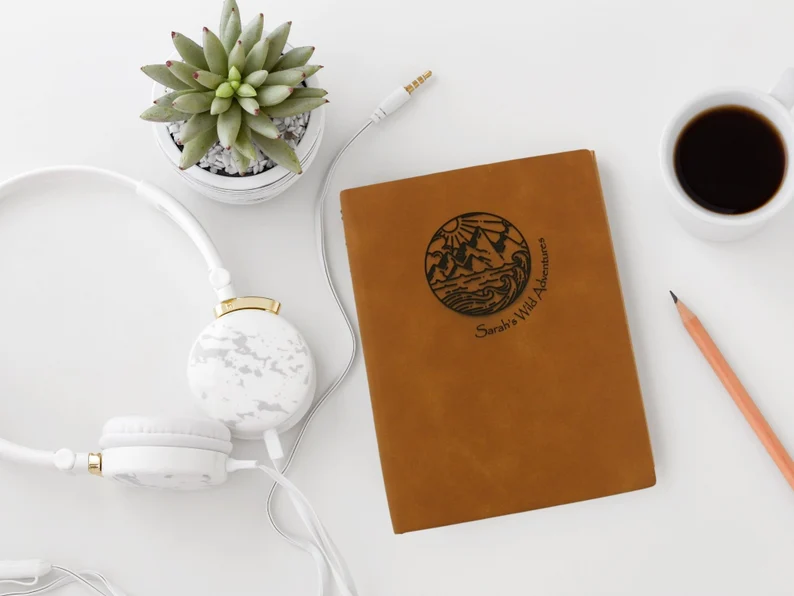 For all Travelers, A travel Journal is a must! If you know someone who loves traveling and likes to keep a record of everything, then they will love this Custom travel journal! Why?
It is available in both Pocket size and large!
You have four different colors to choose from and
The text on the cover is custom as well!
You can write a unique name for your Journal that is personal to you. This one is a star seller on Etsy, so you must check it.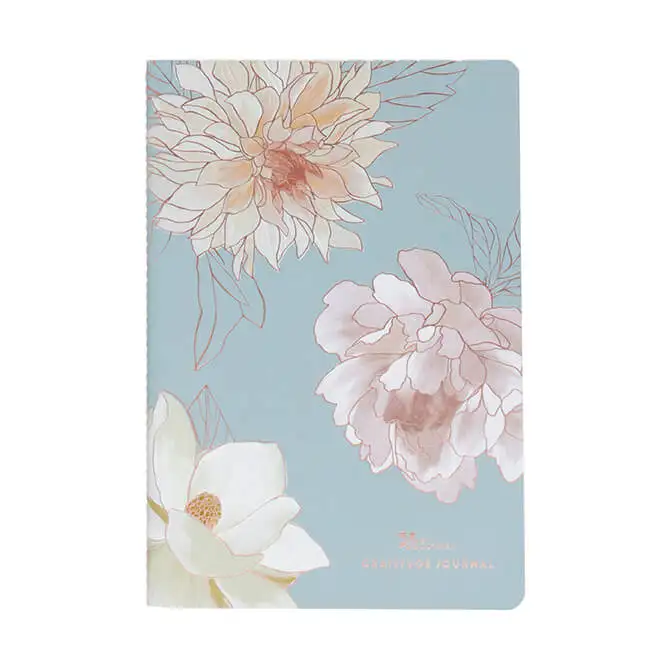 One thing I love about Erin Conder's Journals and planners is their Covers! Not only are they super cute and beautiful, but they are also available in wide varieties!
I loved This cover; the light pastel color palette is to die for! This Gratitude Journal is more than just for practicing gratitude
You Will find a sticker sheet with 49 stickers on it
6 months of unique daily gratitude prompts
A 30-day reflection spreads
6 months of reflection planning spread
If you are looking for a digital journal dealing with mental health-related exercises, you may want to check this out!
This is a Mental Health bundle that contains everything
Mental health Worksheet
Self-love Worksheet
Depression and Anxiety worksheet
Reflection Pages
Daily, Monthly, Weekly, and yearly Planners
Goals, Mood Tracker, and 5+ more worksheets!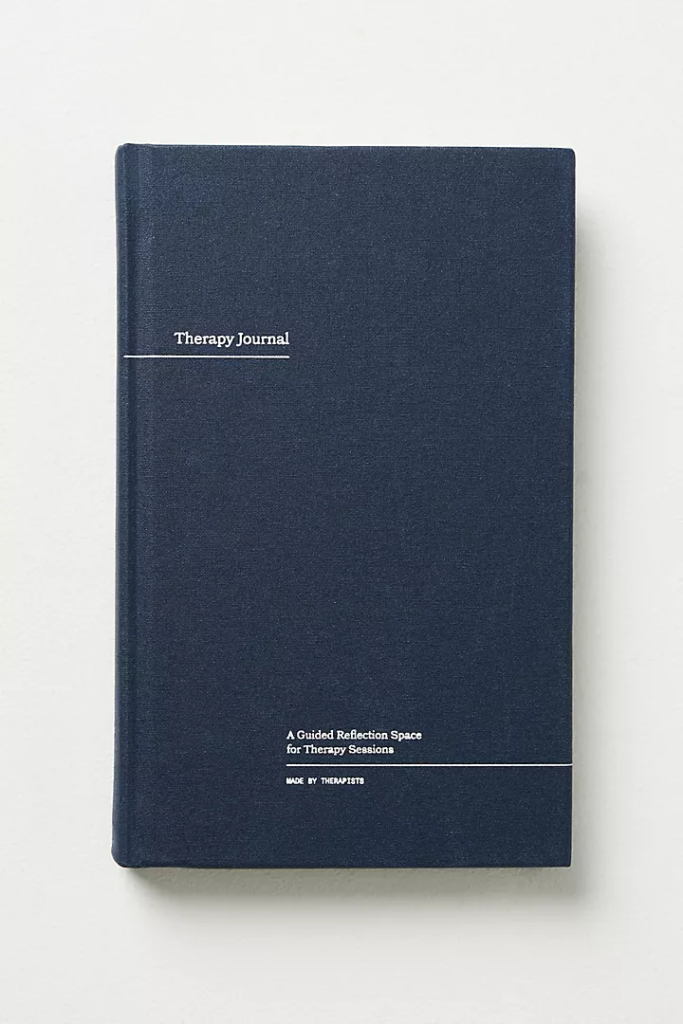 This is a different type of therapy Journal; if you have been taking Professional treatment and want to keep a Journal, write what you learned or some parts to come back and remember.
Then this is for you.
It contains a few prompts, but I found it helpful if you have been taking professional Sessions and want to keep a record of things.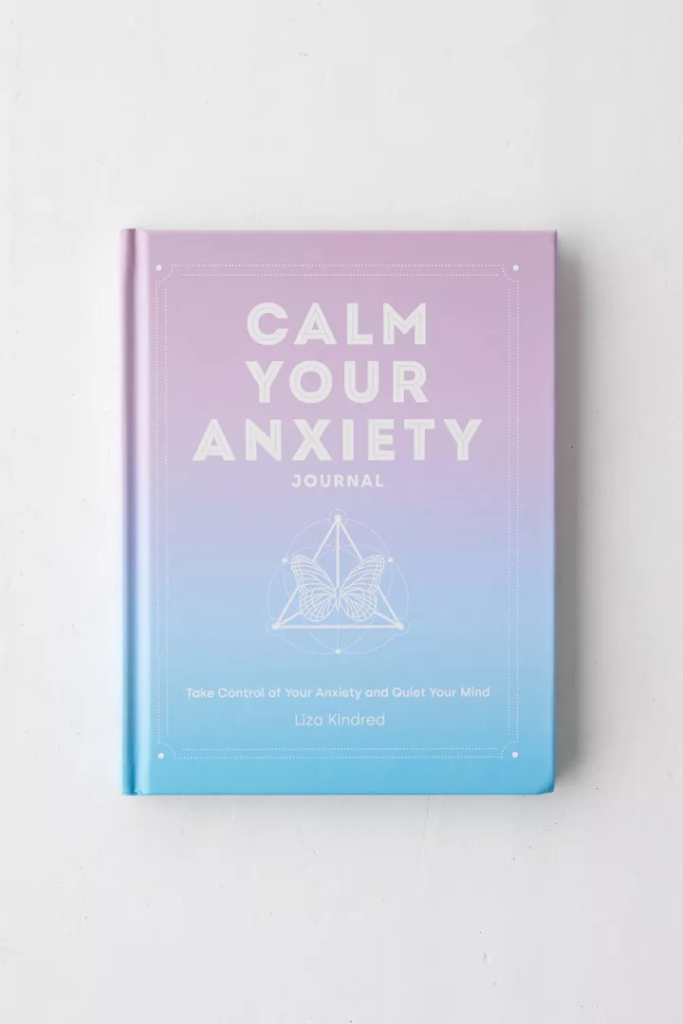 This Calm your Anxiety Journal is for you, if you have been going through Anxiety and want to start tracking its, signals, triggers, and signs.
Tracking this can help you check repeated patterns and become aware of your triggers and how to avoid them the next time. It also contains mediation type of exercises to help you calm down.
The cover is beautiful and calming; you may have noticed by now how much I love Pastels and purple!
New Month, New Year is the perfect opportunity to create and manifest your dream life! If you have been into manifestation or want to start a manifestation journey with the help of guided tools
Then this might be for you! The Ultimate Manifestation journal contains the following:
How-to steps and guides.
Worksheets.
Affirmations to practice and get started on manifestation as a beginner.
I found this on Target and thought it was so interesting. A journal to help you practice Mindfulness with the help of prompts and practice slow living.
This is a perfect gift for someone wanting to start intentional living or add more meaning to their life!
I love the name of this – today with Intention. Just like its name, The Journal is simple and beginner friendly. The questions are simple to practice every day and build consistency over time.
I found it quite similar to the first Journal, but it has a few more prompts.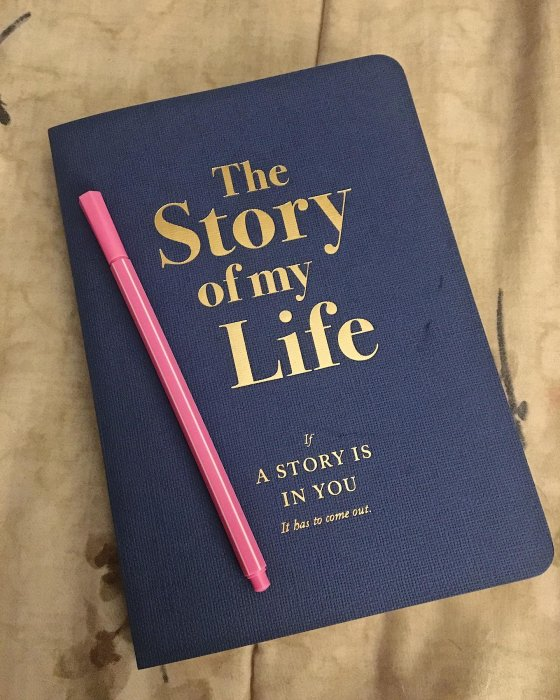 If you love writing and journaling or know someone who likes to write about a particular part of their life, It is a perfect gift!
However, It is guided, so it contains few prompts on every page to fill out.
We all have moments of our life that are too special, and we want to keep a record of them somewhere to keep those feelings and thoughts long-lasting!
This Journal is Ideal for pasting photos of special moments of our life, maybe graduating, prom, or first solo travel, etc..… You can also write down what was happening and how you felt at that moment!
I Absolutely Loved the concept of this Journal and had to share this with you; This is a five-year Memory Journal where you write down One line a day.
It's great if you want to write less and find it hard to commit to traditional journaling. One line is simple and easy to stick to.
You can see your growth over the five years, recording your highs and lows and development, which is so beautiful!
If you feel overwhelmed with many responsibilities and goals and want to simplify them. Then, The best year journal might do it for you!
This guided Journal will help you identify what you need to focus on, set goals, and make strategies to achieve while also ensuring you stay true to your purpose.
These were 13+ Different types of journals to keep in your life.
What types of journals should I keep?
If you need clarification about which Journal is for you, try to find out why you want a journal and what your expectations are.
Is it to be more mindful or improve mental health? Look at your budget and get one! See how it feels; then, you can get one more for different purposes.
This Post was all about different types of Journals to keep
Pin these For Later!