21 Perfect Self Care Night Routine Ideas for you to Start now
(Last Updated On: July 11, 2023)
You have been trying to find a perfect wind-down routine at night that can include Self-Care, but need help finding some good ideas? Don't worry! Here are 21 self-care night routine ideas to experience a perfect and relaxed night!
This post may contain affiliate links, which means I'll receive a commission if you purchase through my link, at no extra cost to you. Please read full disclosure here.
What's Is Self-care anyway?
We all know about self-care and have seen people on Youtube, Tik Tok, and Instagram sharing self-care routines.
At Times all those routines feel repetitive. I genuinely love and have to practice them in my life as they are such a great form of self-care
But
It has made us believe that all self-care is, if you are reading a book or working out, then only you are practicing self-care.
But in reality, self-care can be endless things! You do not have to be, stuck at just 2-3 activities!
Self-care is anything and everything that provides a form of love, care, joy, and peace to oneself.
Whether you spend the time watching Netflix, painting your nails, or staring out the window for hours
Whether you decide to take a stand for yourself for the first time, listen to your heart, or walk around the street for hours just because you find it peaceful
IT IS ALL SELF-CARE
But what self-care is not-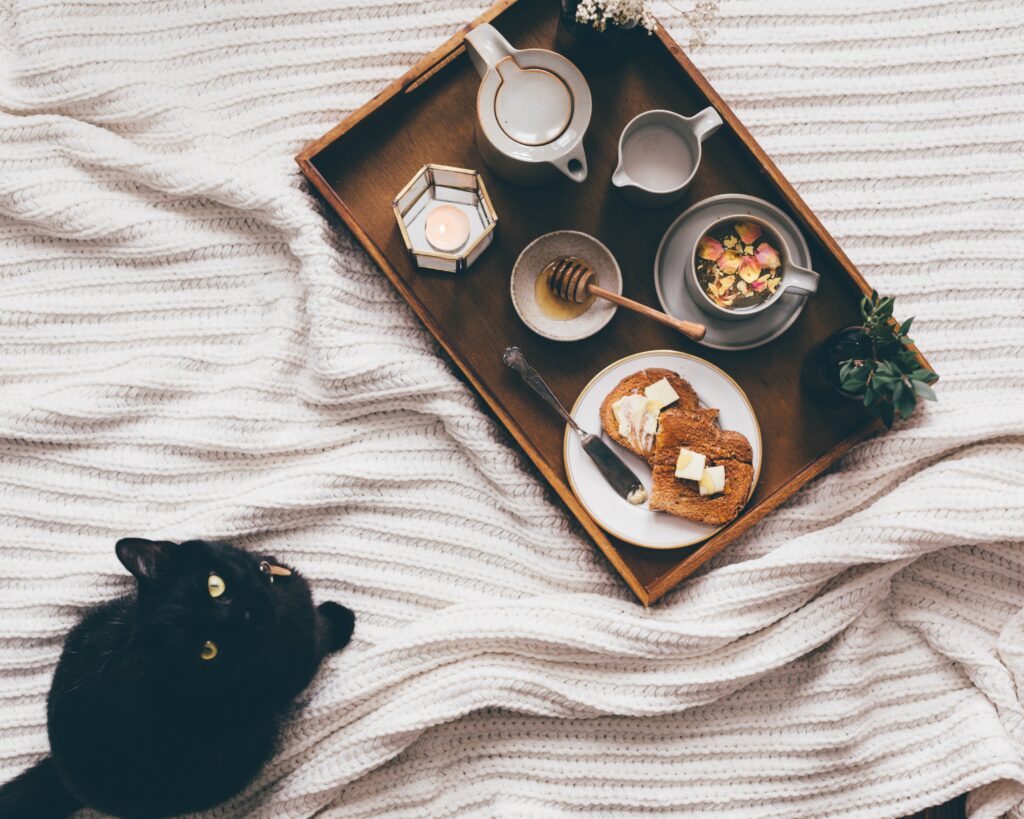 Anything that can lead to a negative or unhealthy outcome on your mind, body, and soul is not self-care.
Whenever we talk about self-care, some people find a way to use this as an excuse for doing something that ends up affecting your body negatively.
Myths About Self-care
Self-care is selfish: No! Self-care is important, Don't let anyone's thinking let you believe you are being selfish by focusing on yourself. That's not true!
Self-care is Expensive: I mentioned above that self-care can be found in the most little things. Hence, there is no rule!
If you like shopping and find it therapeutic, that's good, and if someone, on the other hand, prefers to keep things minimal and find peace in it, that is great too! Self-care is Universal: Self-care is personal and subjective.
Want to make self-care a part of your daily life without any hassle?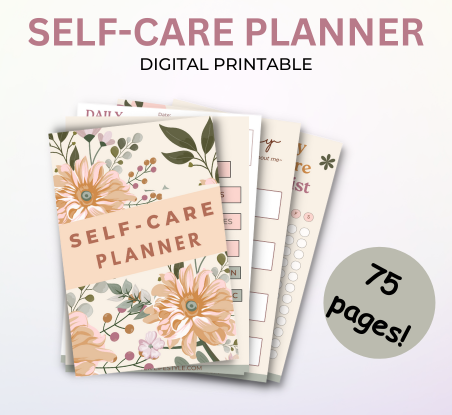 If you find it difficult to prioritize self-care in your daily. You've got to check out my Daily self-care planner journal
it's jam-packed with 75 pages of self-care daily to-do, tracker, affirmations, and prompts for understanding your self-care need to help you have daily, weekly check-in! A must-have for helping yourself in taking extra care of yourself
Self-Care Night Routine Ideas
1. Lighting up the candles
A great way to set the mood at night is to light up candles at your home
I was listening to a podcast episode of The ikonns, where they were talking about how today's led lights can be harsh on our eyes
Especially at night, when we should be preparing our body to sleep better, Bright lights can often interrupt it.
So, the couple in this episode shares they like to dim all the lights at home and instead lit candles everywhere.
It is pretty interesting!
Not only are you protecting your eyes but also creating a beautiful environment at home!
2. Putting some Background Music
With Dim lights and Candles, Some background music will be the cherry on top! A perfect romantic self-care with yourself!
Music is so Powerful and healing. No matter how you are feeling, there is a song for everyone!
3. Getting Unready
Have a long luxurious Shower and switch from your office/casual outfits to PJs or anything that makes you feel relaxed at home! It is all about doing what makes you FEEL good.
You will feel refreshed, and half of your stress will go away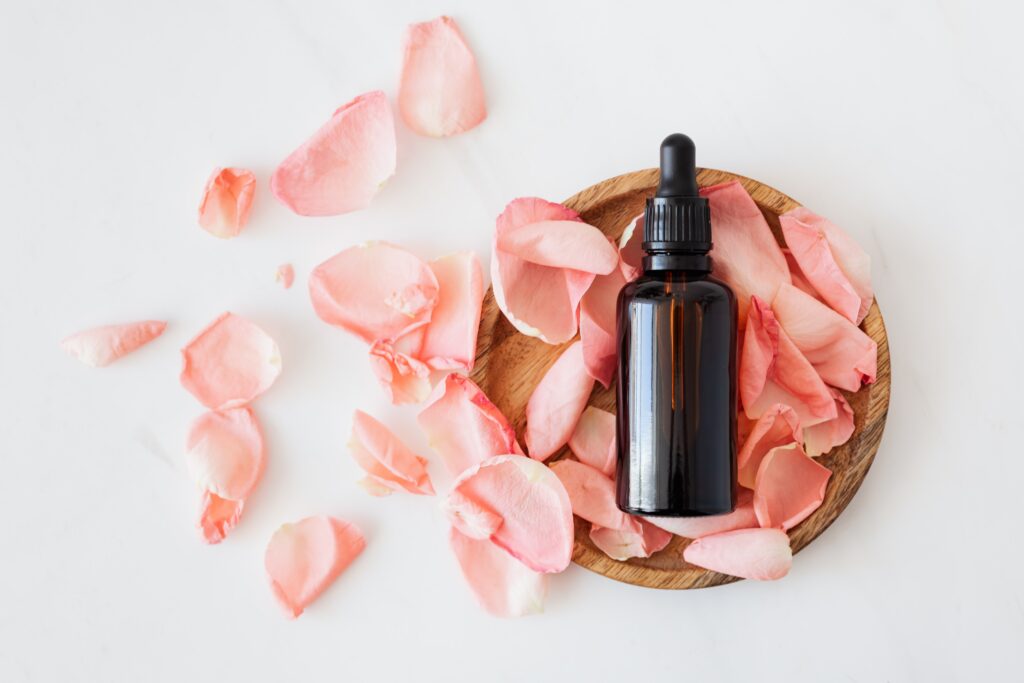 Mornings usually are rushed, and I put nothing more than moisture and sunscreen.
But nighttime can be slow and sweet. I like to go an extra step and put some serum or face mask on my skin.
Here are some skincare things to put
chemical exfoliant
Rich moisturizer
Eye mask
Squalene Oil
Face Mask
Nice Delicious Meal
Maybe you don't want to do anything mentioned above and just want to have a nice delicious meal before you get off to sleep
That's Awesome!
4. Meditate
A brief 10-minute mediation at night if you live in a quiet environment is quite beneficial
I used to do this a year ago, where I would switch off the lights and put on a guided sound meditation. I would lie down, close my eyes and listen to the instructions. It would feel so great and refreshed!
Now that I am writing this, it makes me want to start again!
5. Journal
If your mornings usually are rushed, then journaling at night can be a perfect self-care! I love journaling because I enjoy writing, but it makes me feel light and gives me a sense of hope.
As I write my feelings, I usually end up with a solution or feeling hopeful at difficult times. Not only that, I would feel less alone and more comforted!
Moreover, Intentional Journaling at night can set you up for success and help build a meaningful life!
8. Read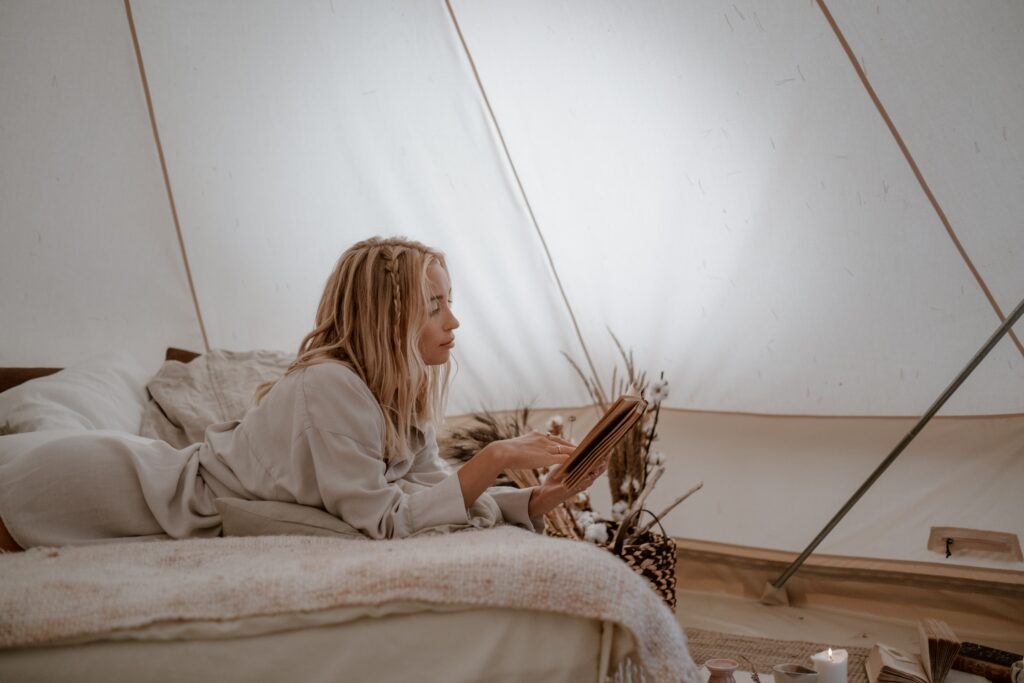 Reading can do the same if you are not in the mood to watch anything! Whether you like reading fiction books and dwelling on an intense story or a self-help book, it doesn't matter.
Reading is always fun and helpful; it takes you to a different place altogether!
What should a girl's night routine be?
Planning a self-care night with your girls is always fun and a different form of self-care on its own! These are some great activities to do with friends!
Play some games
I didn't know there were so many fun games for adults to enjoy! Playing Cards and Jenga are some of my favorite ones!
Start Interesting Convo
A girl's night is incomplete without a fun, engaging, never-ending conversation with friends and such great therapy!
Watch Movie/Show
I love watching horror/thrillers at night; it makes it fun and scary simultaneously! Some of the Best thriller/ horror Movies I love are
The Call
Hush
The silencing
Birdbox
The witch ( all parts)
Doing something, You love
Only some have immense love for their job, and it is simply a means for them to make a living. They like to go home and take that time to do what they love and feel passionate about
This is such a beautiful thing. Exploring your passion/hobbies not associated with WORK brings pure joy.
Other Evening routine ideas/ habits
Unplug
To start your self-care night routine, it is essential to unplug from distractions and be in the moment to enjoy,
If you keep looking at your phones while playing games or watching a movie, then you are not fully present and not enjoying…
Stretch
Stretching can help relax your body physically, especially if you have been sitting at a desk all day also provides excellent Self-care for better sleep
Watch Sunset
Among all the self-care night routine ideas, I love this so much!
I love watching the sky and clicking its picture; I can stare at it during sunset for hours; it is just so beautiful and peaceful
Go down for a hot girl walk
Who said you need to stay at home to have perfect self-care? You can go down and have a nice walk while listening to podcasts or music and be with yourself!
Get your Bed Ready
Clean your bed and make it super cozy, then all your activities in Bed will automatically be relaxing!
Make tomorrow easier
If were are talking about simple self-care night routine ideas, you must add this habit!
If you wish to make your tomorrow less stressful, then these 17 Absolute Best Productive Things you Must do before bed
Make yourself a warm beverage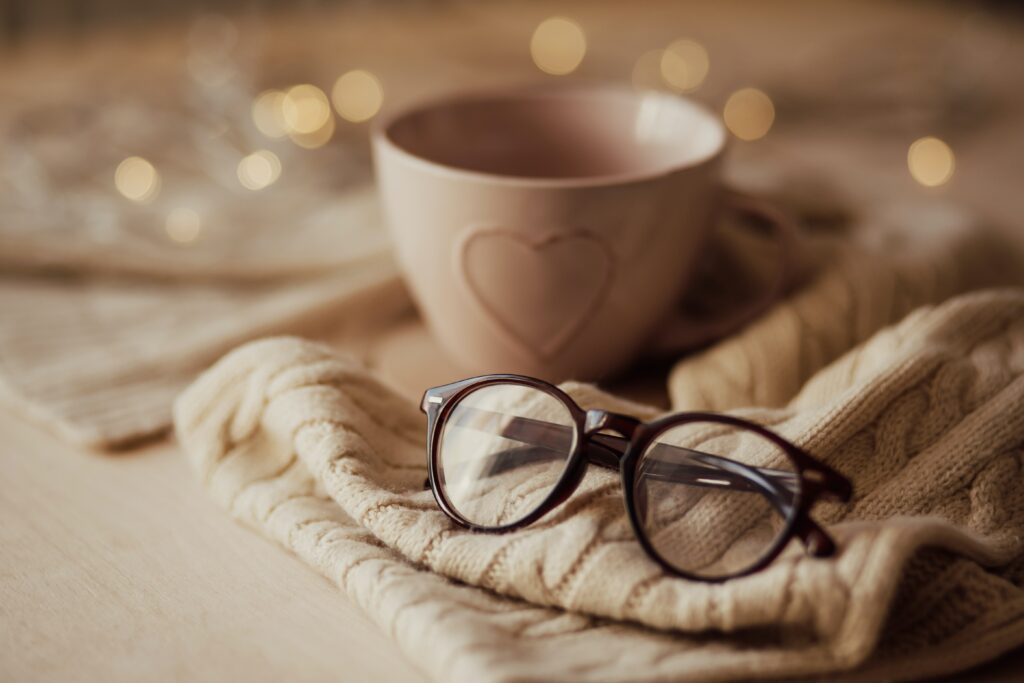 A lovely warm tea or cocoa hot never gets old! Herbal tea is full of anti-oxidant and great for your body!
Stay with your thoughts.
An Activity usually means doing something, which is why we are always looking to do something, but self-care activity is different.
You don't have to be doing something all the time. Sometimes just staying with yourself (not meditating) but being with yourself, just like that, is therapeutic.
Sleep with Gratitude
Lastly, end your day with gratitude, thanking yourself, the universe, and anyone you feel deep gratitude towards.
A Simple and meaningful way to end your day with intention and gratitude is by using this journal.
The Five Minute Journal hardly takes one and a half minutes at night; you can answer simple prompts like-
What was the highlight of your day?
What did you learn today?
These were 21 self care night list to enjoy!
Let me know what activities you love doing at night?
Pin these For Later!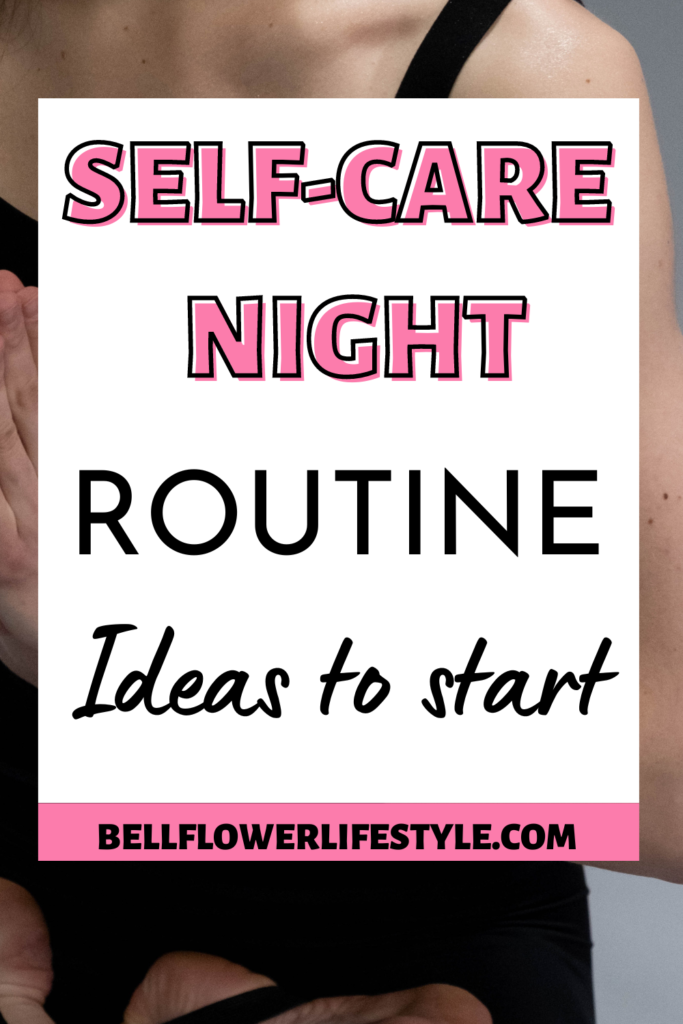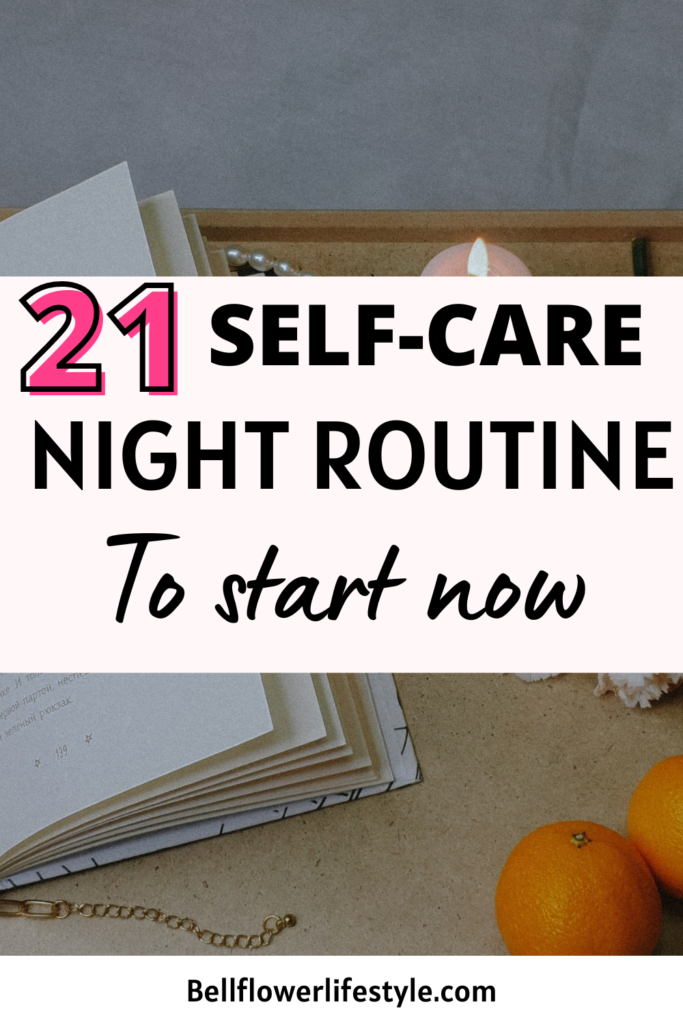 More Self-care Ideas posts you'll Love-
Follow me On Pinterest