2024 Vision Board Ideas for adults to make now
(Last Updated On: November 13, 2023)
Cannot find good 2024 Vision Board Ideas? The new year is here, and who doesn't want to create their dream life? It is an apt time to set an intention and make a vision board! In this Post, You will get All the incredible tools and ideas for your 2024 Vision Board!
This post may contain affiliate links, which means I'll receive a commission if you purchase through my link, at no extra cost to you. Please read full disclosure here.
What is a vision board?
A Vision Board is a collage of pictures, quotes, and affirmations combining all your goals for the future in a visual format.
A board where you can put all your dreams and goals, transferring them from your mind ( thoughts) to a visual image
You can see all of them in one place and clearer! It is a mindset manifestation technique to set an intention and work towards your goals.
It reminds you of your purpose for what you do and why you do it.
What should be on a 2024 vision board?
Your yearly vision board or 2024 vision board should contain all the goals you want to achieve that year!
Personal goals
Financials Goals
Career Goals
Relationship Goals
Travel Goals
Health and wellness Goals
There are no rules when deciding what to put on the vision board! Listen to your intuition and put anything you feel inside.
How do you make a future vision board?
Apart from Giving vision board ideas below, if you are wondering how to make a vision board the for future that works, I have a post sharing – 5 Steps- How to make a Powerful vision board.
Best Vision Board Kits for Adults in 2024
1. Vision Board Book – 800+ Vision Board Pictures and Quotes – Vision Board Kit
Who has the time to flip through the dozens of magazines?
This Vision Board Book Contains 800+ Pictures and quotes to paste on your vision board!
There are varieties of photos to choose from, and create your board in no time!
2. Vision Board Kit for Women
This is the Ultimate and Ideal Vision board kit for us! This contains-
100 Pictures
100 Quotes
Folded Board that is so aesthetically pleasing!
I love how it can be used again and again! You can fold it and keep it inside when needed!
3. Vision Board Magazine Kit – Adult Mood Board & Scrapbook Supplies Kit
This Adult Moodboard kit contains
Book filled with 500 Pictures & Quotes
Stationary like pens
Affirmation Pull up cards
Monthly Check in activity
Foldable Board
4. 2024 Vision Board Clip Art Book
Here is an Another Book that is filled with more than 500 Pictures, quotes, affirmation and words to create your vision Board
It helps in making your process of finding pictures, getting them printed hassle-free and saves so much time!
5. Affirmation vision board/inspirational cards
This Affirmation cards is for you
If you are looking to create a quotes or words focused vision board! All the aesthetic beautiful affirmation are in there!
Or you already have pictures and want to add good quality and aesthetic-looking affirmation!
6. Travel vision board/inspirational cards
Want to Create a personal travel vision board for the new year? Then this is for you!
It Contains
– 30 travel themed vision and mood board cards (includes 15 inspirational quotes and 15 pictures)
– A box to keep all your cards safe and sound
– FSC certified paper
7. Digital Bullet Journal – Diary – Vision Board – Mood Board
Not a fan of Traditional/physical vision boards?
This Digital Bullet Journal is the ultimate Journal to create a perfect bullet journal mood board!
Contains a Huge collection of Stickers and includes monthly and weekly spread layouts and comes in individual elements so you can mix and match layouts.
Here are examples of 2024 Vision Board Ideas
1. Words Focused Vision Board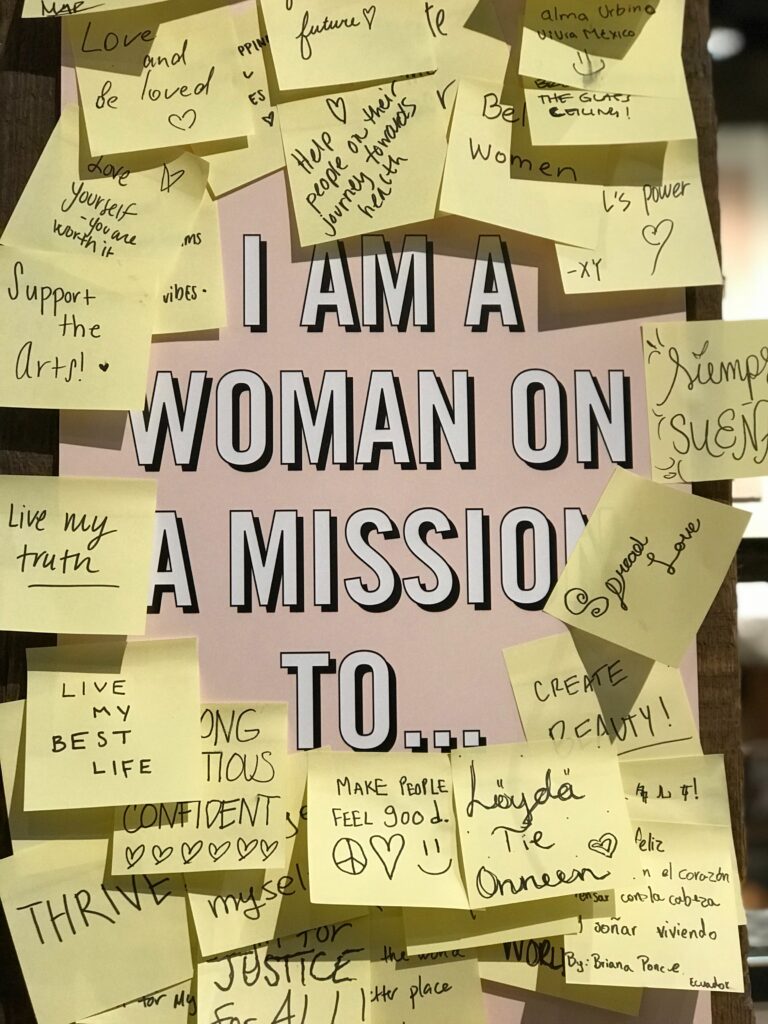 Many people prefer affirmation, quotes, and words-focused vision boards. It is like a brain dump where you can put your goals instantly with words and paste them into your board.
When you come across a quote that resonates with you deeply you can write or paste on your board easily.
Affirmations are a big esteem booster, hence You can buy affirmation cards, as I mentioned above, to put on your board!
2. Cork Vision Board
A Very famous way of Creating a vision board is with a cork Board that is available easily in shops! You can get one on amazon here.
On this Board, you can paste all the pictures, words quotes and hang them where you can check often! It also adds beautiful decor to the room!
3. Hanging Clip Vision Board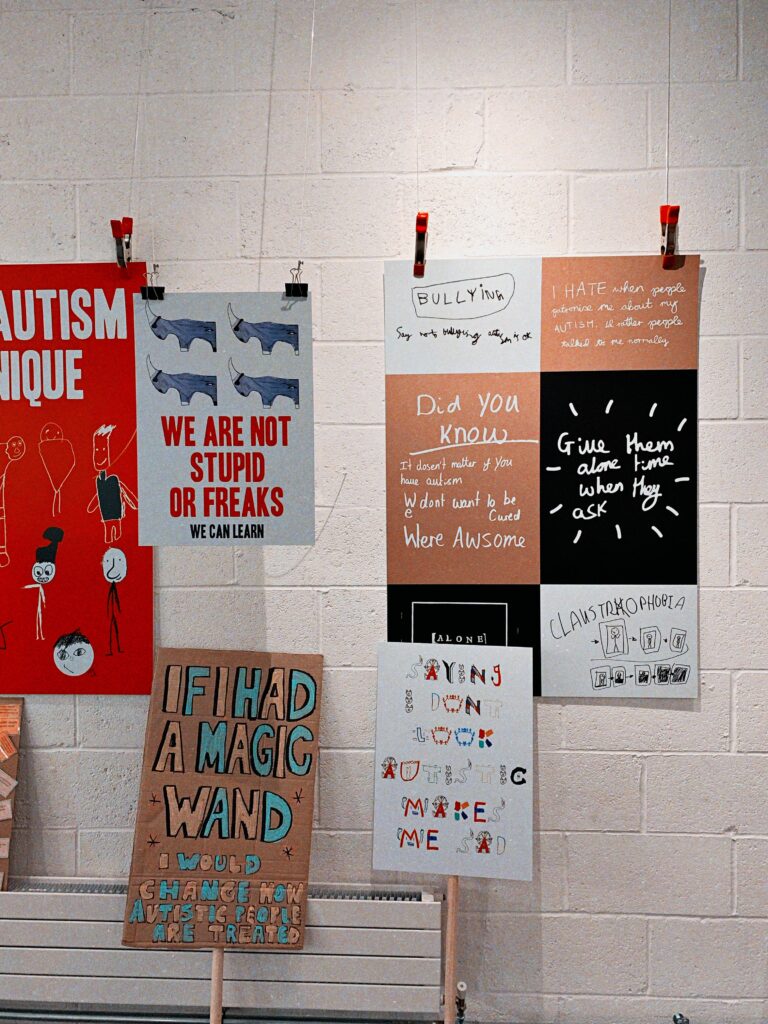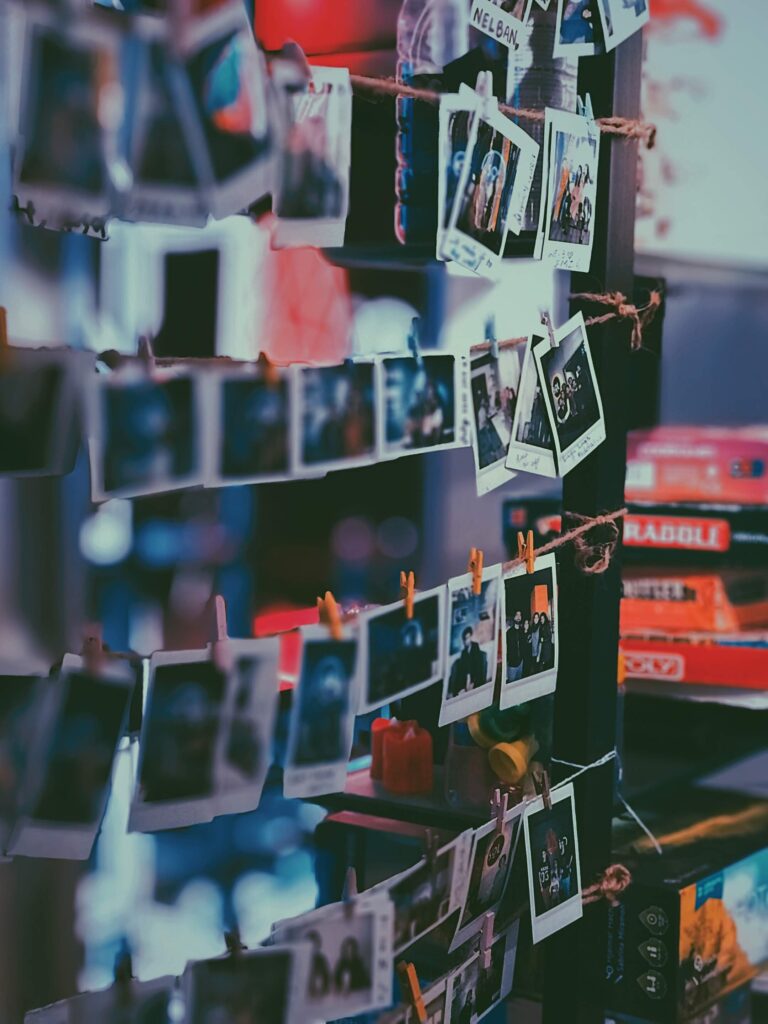 Using Clips is a minimal and cheaper way to make your vision Board! I love this idea as it Looks aesthetically pleasing yet sophisticated! You can easily replace the images every year and create new goals and dreams!
4. Aesthetic Wall Vision Board
Have an empty wall that you have been meaning to decorate? This aesthetic, simple, and elegant Vision board is all you need!
All you need is Pictures of your goals and quotes you like and paste them on your wall! I love How it looks!
5. Polaroid Wall Organized Vision Board
Polaroids have become the new trend! I love this idea of pasting polaroid style and how neatly organized it is!
6. Digital Combined Vision Board Desk Space
You can also create an aesthetic desk setup that is aligned with your computer/laptop! Adding pictures around your desk as well as on home screen of your computer is such a fun way. I love how beautifully it blends together!
7. Journal Vision Board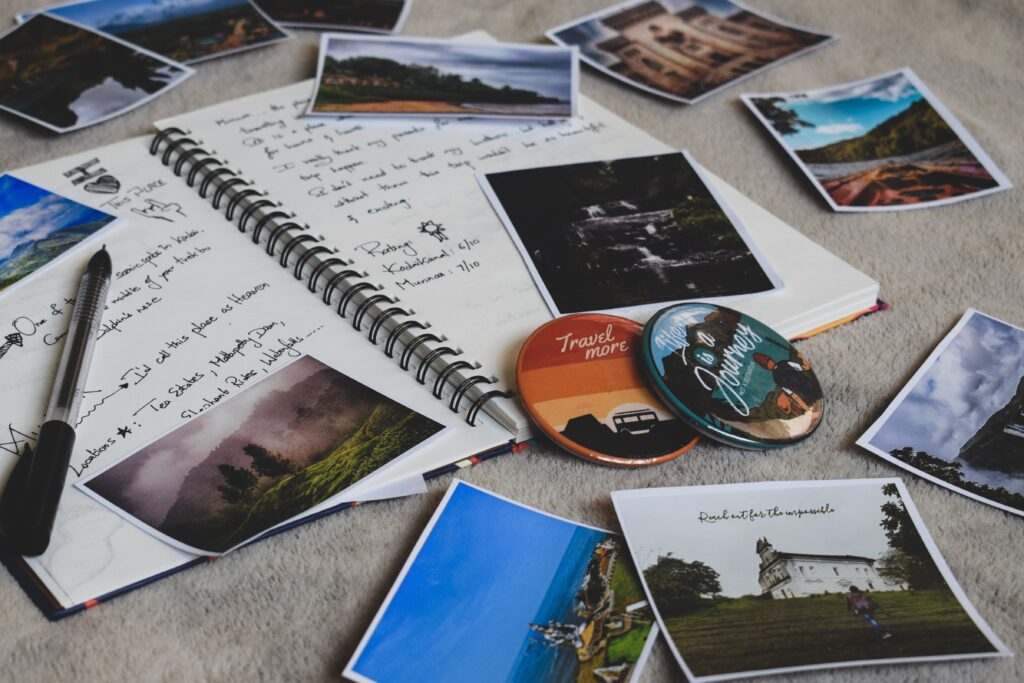 If you are not a fan of a wall vision board and want to keep it personal and private to you, then a Journal vision board is a great way to manifest your goals!
You can Get a journal and paste your goals there instead! You can easily flip back at your old vision board and see how far you have come!
8. Wall Grid Vision Board
This is again a wall vision board but instead of directly putting it on the wall or using a cork board, You can use this minimal grid board and hand your pictures there!
9. Vision Board on Paper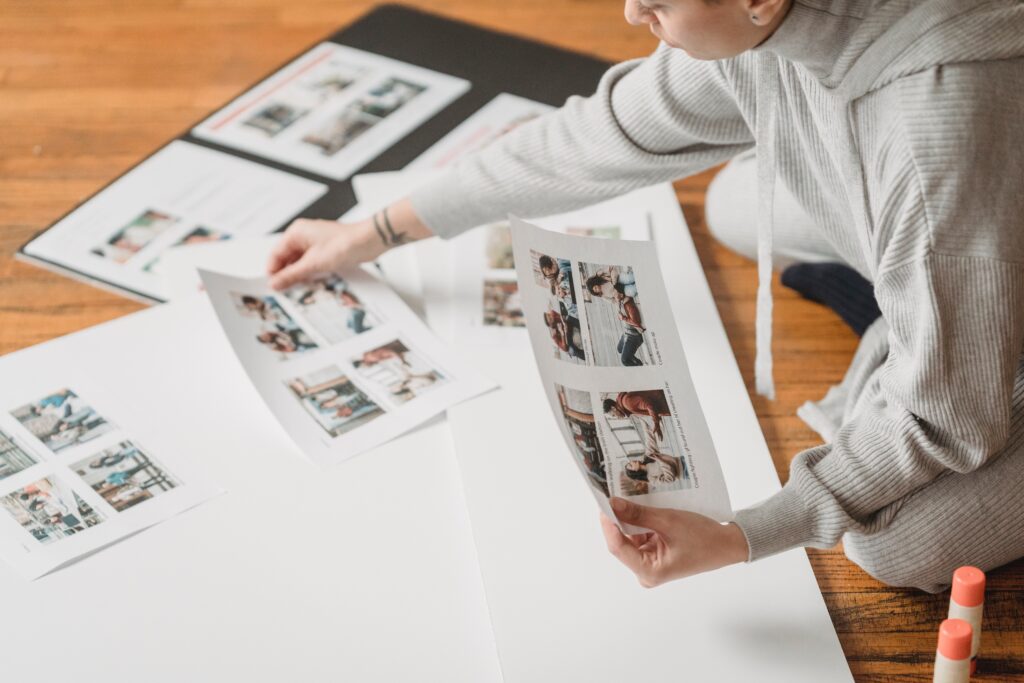 This is how I like to make my vision Board as of now. I prefer to keep it private yet bigger in size than a journal.
So I get a chart paper that is A3 size and create a yearly vision board by pasting pictures and quotes in it. I can also write a few things If I want and hide them.
Conclusion
So these were Some Tools and 2024 vision board Ideas for you to take inspiration from and get started on your manifestation Journey!
Set intention on what you want and create your vision board ASAP
Good Luck
This Post was all about 2024 Vision Board Ideas
Pin for Later!
If you liked this, you will love these–
Follow me On Pinterest