12 Best Podcasts For Women In Their 20s
(Last Updated On: December 9, 2022)
Have you been thinking about changing your life? Maybe an area that you are struggling with and you wish you knew exactly what to do? It could be finding a career, loving yourself, or living a healthy lifestyle! If yes, Our 20s is the age where we are filled with dreams and want to live our best life! Today I will be sharing the 10 best podcasts for women in their 20s to become a girl boss!
This post may contain affiliate links, which means I'll receive a commission if you purchase through my link, at no extra cost to you. Please read full disclosure here.
WHY LISTEN TO PODCAST?
I started listening to a podcast in march 2020, That's when I entered into my 20s. I learned an important advice on the internet that truly transformed my life, it was
Never take advice from people who don't want to end up like it!
To break it down to you, it meant was, almost all of us usually when in need or confusion end up taking advice from our family, friends, or relative
We may be taking financial advice from someone who is struggling financially on their own. By following their advice, we will end up making the same mistakes and end up where they are
Hence, if you find yourself struggling in an area of your life-career, business, love, etc. Instead of seeking advice from anyone
Got to an expert!
Someone who is doing great in their career, business, or love! Your 20s are very crucial, if we end up listening to the wrong people and making wrong decision, it can affect our life massively!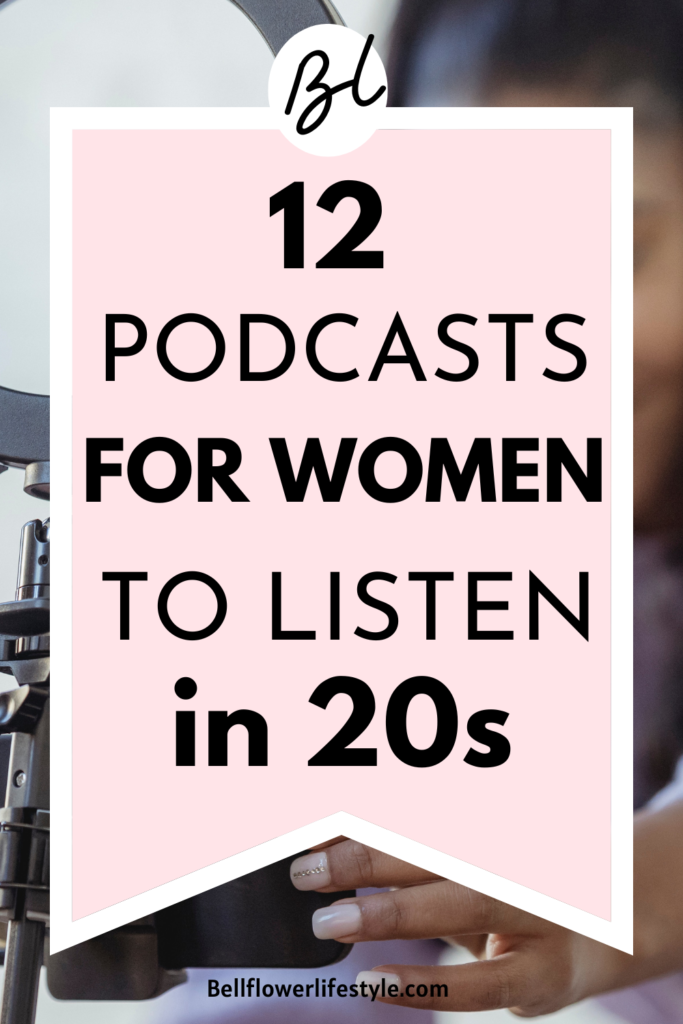 Where to find those experts?
Now the problem is for many people like me, I do not have people around me who are experts in most of the things I want to achieve!
So where can I find those people?
Now you know where I am going with this?
Reading books, watching videos and now PODCASTS are some places for you!
Podcasts have grown over the last 2 years! You will find all kinds of podcasts available nowadays!
Every time I find myself suffering from a problem, I like to listen to a podcast about it!
How do I find podcasts for me?
Nowadays, almost everyone is making podcasts on various topics, start with knowing what type of topics you like to listen to – health, wellness, etc., and search that topic in the app
A way I like to listen to is usually through people I admire. Most of the creators I have mentioned below are people I have known and watched on social media for a long time
I have learned and admired their work and that motivated me to listen to their podcasts to get more knowledge! That's how I found these best podcasts for women in their 20s!
What is the most listened-to podcast right now? What is the number 1 rated podcast?
If you are curious to know what are some of the most listened to podcasts right now? A simple way to check this is to go to your Spotify and see the podcast chart as per your country, it shows a list of top most listened podcasts of all genres!
What you will find in these Podcasts?
In these podcasts for women in their 20s, you will find
Real-life experiences of people who have gone through the same things
Their mistakes and actions that helped them overcome it
Tips on how you can achieve it
HERE ARE THE BEST PODCASTS FOR WOMEN IN THEIR 20s THAT I HAVE BEEN LISTENING TO
Best Lifestyle Podcasts for 20-Something Women
Lifestyle Podcasts are great if you are unsure what exactly you want to listen to. They are filled with topics ranging from health/wellness, business, success, and much more!
This famous podcast my alien is all about personal growth and lifestyle design! It talks about various topics to help you create your dream life!
This podcast was started many years ago and is on its 7th season! Each season is dedicated to a topic to learn and grow from spirituality to finding purpose and healing trauma
You will find it all!
The ikonns podcast is by two couples Mimi ikonn and alex ikonn who have created many million-dollar businesses and helped many people live their best life!
The famous five-minute journal, I always talk about, is one of their product!
In this podcast, you will find various topics related to business and creating a healthy lifestyle!
This was one of the first podcasts that I started and was instantly hooked on!
It gets better podcast has only started recently by Lindsay addition who is a famous self-growth and mindset blogger!
Her story is magical and truly inspiring! I heard her story on youtube which led me to listen to her podcasts which have been such a big learning guide for me
Highly recommend!
On purpose is another podcast by famous personal growth coach jay Shetty!
The podcast is filled with knowledge about life, intentional living, and interviews of celebrities talking about real challenges in life!
I have been listening to his podcast for over a year and it is truly life-changing!
If you want to get deeper into the spiritual side and use manifestation to create the life of your dreams, then this is the best podcast for you!
This podcast is hosted by a manifestation expert and multi-millionaire, Kathrin Zenkina
Best Podcasts for women in Business in their 20s
Some of the best podcasts for female entrepreneurs are running their gigs or looking to start their entrepreneur journey! Most of these podcasts below are by businesswomen themselves or have been interviewed!
Jenna Kutcher, who started as a wedding photographer has now turned herself into a successful personal brand
You will find all tips related to how you can scale yourself financially with some good real-life tips!
The boss babe podcast is for all women out there who want to get on to the entrepreneur side by using digital space! Various tips on how you can use your skills in the digital space and build a massive career!
CONCLUSION
These were the best podcasts for 20-somethings that I have been listening to for a few years and they have helped me so much in my personal-growth journey!
What are some podcasts you like to listen to? let me know in the comments!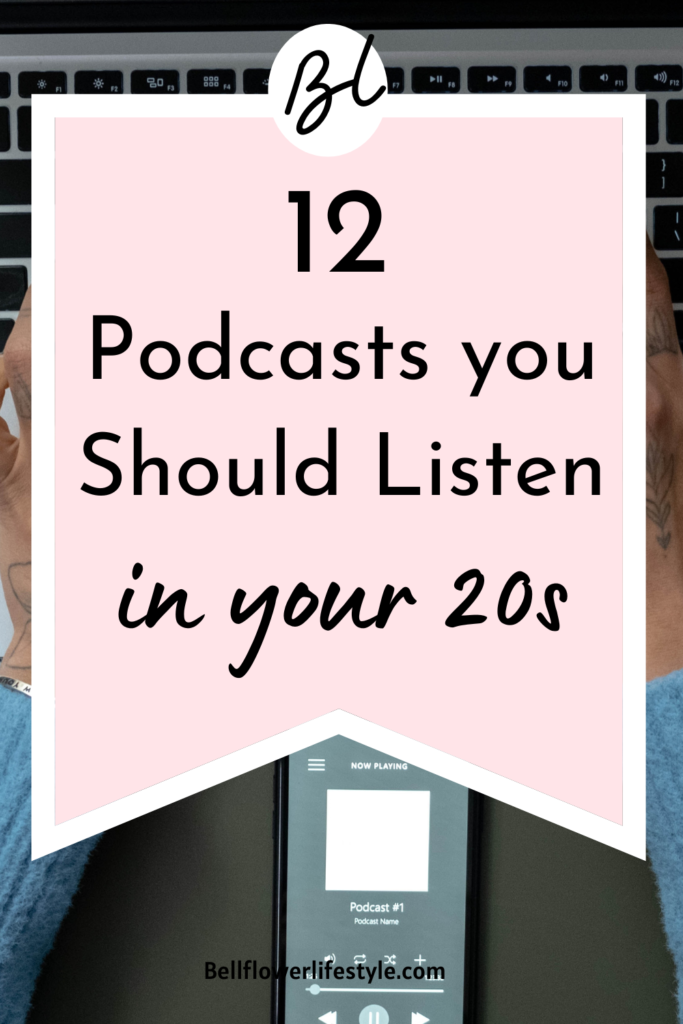 RELATED POSTS
Follow Me on Social Media