11 Healthy Morning Habits You Need To Start Now
(Last Updated On: May 16, 2023)
Today, I will share 11 healthy morning habits That you can implement in your morning routine.
Morning is an essential part of our day. If you wake up in a bad mood, it will be challenging to get your tasks done. By the time you feel okay, half of the time gets wasted.
Similarly, there are some habits that you can implement in the Morning that will gradually and drastically improve your life!
What are good habits in the morning?
Save for Later!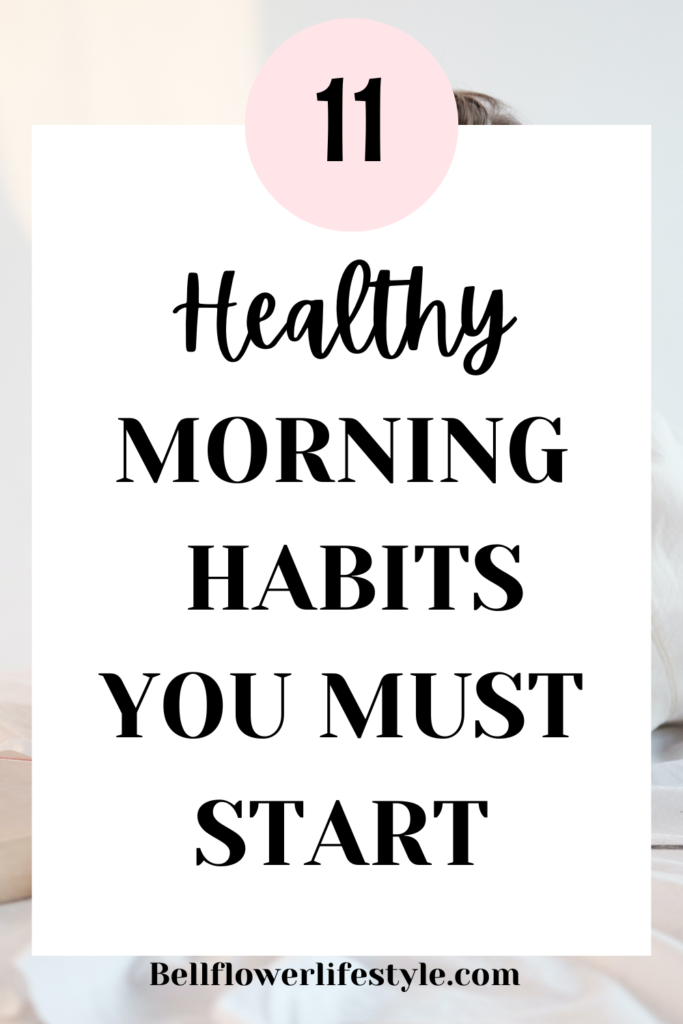 This post may contain affiliate links, which means I'll receive a commission if you purchase through my link, at no extra cost to you. Please read full disclosure here.
11 Healthy Morning habits you Must start now!
Note- You don't have to add it all together. It's all up to you which of these you want to start doing in the Morning, and there is no particular order
1. Making your bed
Making your bed ideally should be the first thing you should do, because you are near your bed and it will hardly take 1 minute. Getting done with it first thing itself will not trouble you later on!
Especially when you get back home tired, you will have a clean bed to lie on!
2. Drinking Lots of water
When we sleep at night, our body goes through a lot of work, which is why we usually feel extremely thirsty in the Morning.
That is because we lose about 1 liter of water at night ( read here). Hence, it is essential to hydrate yourself in the Morning as soon as you wake up!
3. Get some fresh air and sunlight
In the morning, the air quality is a lot better, and the sun is not harsh, so getting as much oxygen and vitamin D is great!
I usually go for a walk in the park, and that is the only time I soak as much fresh air as possible!
4. Stretch
Stretching in the Morning is a lot easier than as time passes by. If you do not work out or anything, a good 5-minute stretch will instantly wake your body up!
5. Journal
Getting as much me-time in the Morning as possible is excellent before the hustle begins; Journaling is one of those activities! For me, it usually includes writing a gratitude journal, affirmations, and so on
6. Reading
I am adding this to my Morning as of now as I wanted to get back to reading daily, and finding time throughout the day is hard.
I am putting aside 10 minutes in the Morning for reading every day so I don't have to worry about it later.
This way, I can get consistent and build a daily habit overall
7. Workout
I used to be an evening person when it comes to working out, but recently over the past few months, it has become almost impossible to work out in the evening
I feel tired and hungry when I come home and don't feel the energy or motivation to work out.
This is why after walking for a few minutes, I have started to workout out at home for at least 10 mins.
This way, I get done with it in the Morning and feel energized throughout the day!
Physical exercise is essential for the body; you have to include it in your day, no matter what
I find Morning to be a great time to do this as of now, and if you are finding it hard to make the time for any workout, then Morning is the best
8. Meditate
The fantastic benefits of breathwork that I have seen people talking about and how healing it only makes me want to start meditation.
I have tried doing it in the past, but I still find it a bit challenging; morning is ideally the best time for meditation as it is a lot more peaceful, and you have just woken up, so your mind isn't stressed with a loss of information!
9. Healthy Breakfast
I find it easier to have a healthy breakfast due to its easy option; you can make a smoothie or peanut butter sandwich, and it's quick and healthy.
It is also great to begin your day by having your first meal full of nutrients!
10. Skincare
While we talked about giving care to our body and mind in the Morning, our skin needs it too! Have a good skincare in the Morning, and make sure to put sunscreen before stepping out!
11. Deep Work
This is the last point, but extremely useful! If you have yet to read the book Deep Work by Cal Newport, then I recommend you to read it.
It focuses on the ability to concentrate on work without distraction for a certain period- it could be 40 minutes or 2 hours per your need.
In that time, you take out MIT- the most crucial task of the day and do it!
It helps you finish the most crucial task and give all your attention to it! You usually pick the complex and vital task you must do by yourself and do it for that time.
Final Thoughts
All these Habits can be made throughout the day, but the idea here is to share that all these habits are essential for every person, and by doing them in the Morning itself.
You get done with 80% of the tasks focusing on each area of life! This will help you take the rest of your daylight and be less stressful
Pin For Later!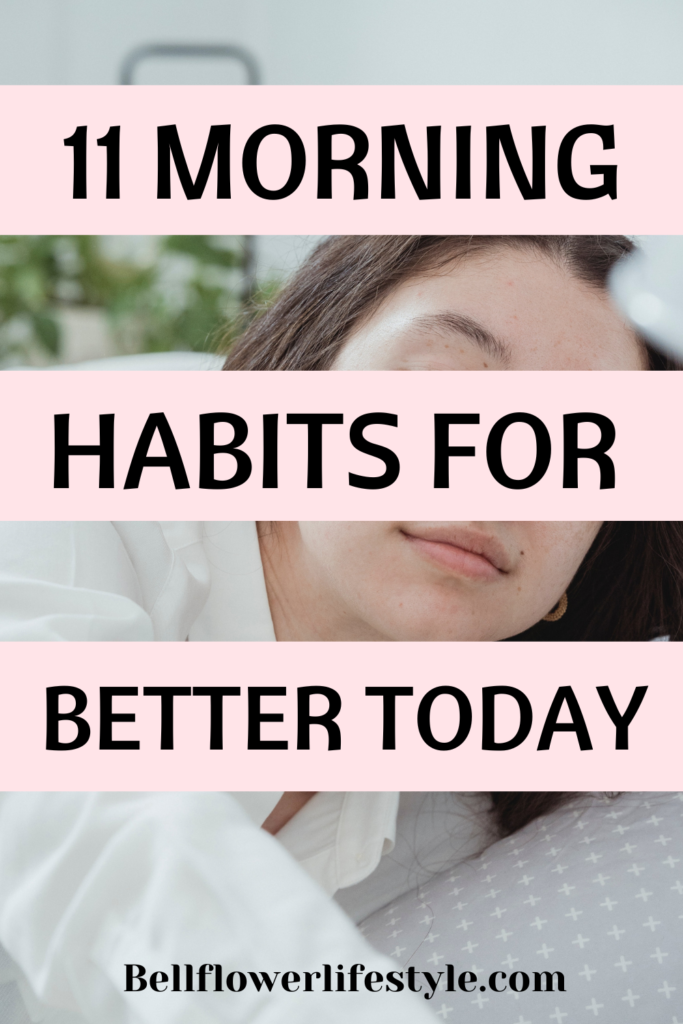 RELATED POSTS
Follow Me on Social Media