Cozy Fall Morning Routine You are guaranteed to Love
(Last Updated On: December 9, 2022)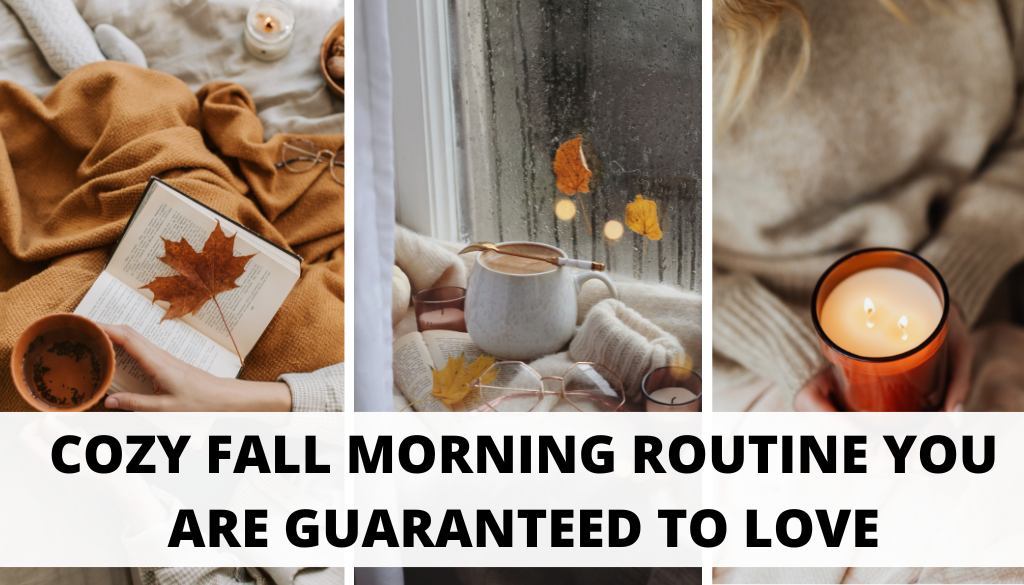 Fall is an excellent time of year, the weather feels perfect, and it's not hot or cold as it gets in winter! The beautiful leaves are falling down! I prefer my cozy fall morning routine to be slow and relaxing and sometimes just lay around on weekends!
There are so many Fall activities that are fun and relaxing simultaneously! Today I will share my ideal Slow fall mornings to enjoy my day!
Also read-
This post may contain affiliate links, which means I'll receive a commission if you purchase through my link, at no extra cost to you. Please read full disclosure here.
MY FALL MORNING ROUTINE
1. Wake up…late
Since we spend most of our time trying to wake up early to kickstart our day towards productivity and do exciting activities in summer, fall is a great time to slow down,
Depending on when you usually wake up, give yourself a treat and wake up a little later! You will have ample sleep, and you will wake up feeling refreshed!
2. Cozy fall inspired Lofi-Music
To set the mood and start doing activities, put a nice fall-inspired lofi-music in the background! Honestly, it will feel so therapeutic while doing your morning chores!
Here is a Lofi-music that I love!
3. Tidy Up
Before starting me-time, Tidy- up your room and yourself to feel fresh! Make your bed, wash your face and change into a cute outfit! Outfit plays a massive role in sensing the vibes! Clean your room a little, light up the candles, and so on! You don't have to deep clean but just the basic tidying up!
You can get some adorable Cozy fall-inspired PJ sets from amazon! Here are some of my picks!
4. Journal
Starting my time relaxed with warm water and a journal is the best way! Journaling has many benefits that I talk about and practice! When I am beginning my me time,
journaling is an activity that gets me pumped up and makes me feel positive!
I write gratitude, affirmations, random thoughts and feelings, and practice journal prompts! Journal prompts have been a great practice that helps me check in with myself!
Especially when I am starting my morning relaxed, I can spend more time answering questions and thinking deeper!
Some Journal Prompts you will love,
5. Morning Walk + Workout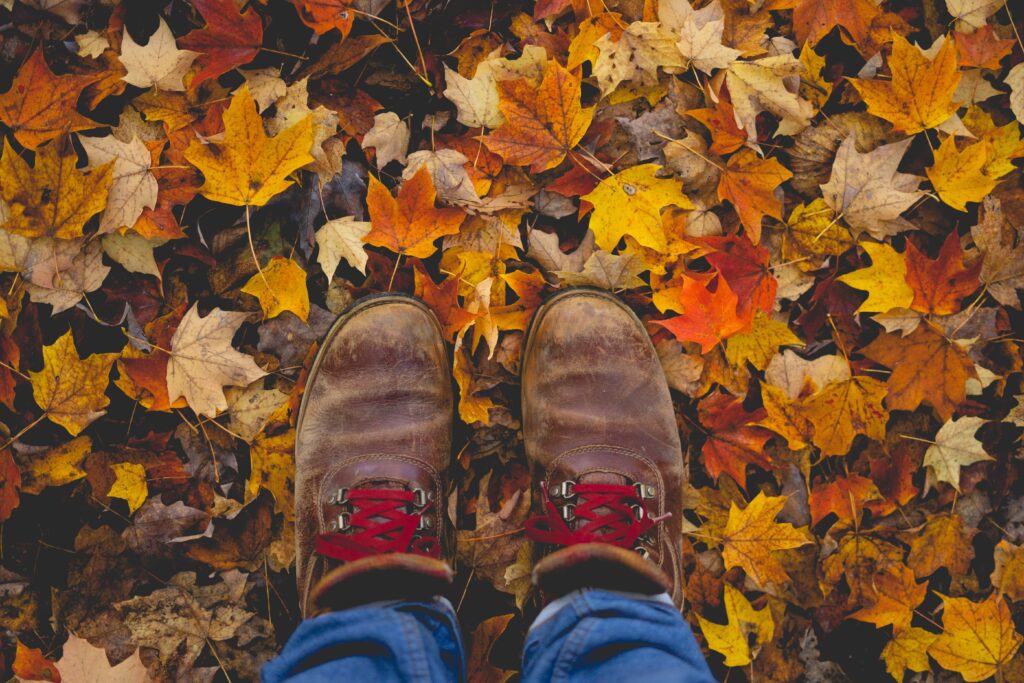 These two are currently a part of my morning routine! Fall is the best time to have morning walks in the park, looking at beautiful leaves and nature in general! I like going out for a 30-minute walk outside my home while listening to music or podcasts!
If there are not many people and it's quiet, then I stay silent instead of listening to music/podcasts, listening to birds chirping, slow wind, and trees are moving! It's super healing to the ears and feels peaceful!
I come home after a 25-30 minute walk and do some workouts, depending on my mood! You can do just one or both entirely subjective for you to be comfortable with!
I have been slacking with exercising for a while in the past. Hence I am trying to bring back and cultivate the habit of working every day! Even if it is 5 minutes or 15 minutes! The goal is to work out every day!
Exercising has more benefits than just getting fit; it lifts my mood and makes me feel satisfied and productive! This is the current workout playlist I am trying to follow-
I follow four videos in the playlist; I don't do all of them in a day, but whatever suits me that day!
6. Relaxing Shower
Once the Workout and walk are done, it's time to take a long, slow, relaxing shower! Use your luxury products on hair and skin that feels rich! Nothing feels better than this!
7. Dress Up in a Fall Outfit
As I mentioned above, dressing up plays a huge role in feeling the season; in summer, we dress up in colorful outfits that feel summery, especially when it falls! It's time to wear a cozy fall outfit for the day!
8. Make a Cozy Warm Drink and Breakfast
One part I love the most about the fall season is that I can make hot chocolate / hot coffee and enjoy it! There are plenty of fall recipes out there! All are incomplete without a warm drink!
Some of my ideal recipes are
Smoothies
Coffee + toasted bread
Oatmeal
Yogurt + fruits
Pancakes
Here is a guide I found to other fantastic fall recipes! – Click here
9. Read or Watch a show
I actually don't prefer eating without watching a show or reading! Fun fact- Breakfast is my favorite part of the day! I look forward to every morning. Although many like it to be quick so they can start their productive tasks but I like to be slow while reading or watching a show
And since we are in the fall season which for me is all about relaxing I like to get lost in a book or k-dramas!
10. Get Started with your Day
Now that we are done with our cozy fall morning, it is time to start your day with work or school; I begin with my work routine and get important tasks done! Since I already had a great time, I feel recharged and excited to go about my day doing other activities!
END NOTE
Fall is a beautiful time of year; apart from having a cozy fall morning routine, you can take it forward into your full day of fun activities! Enjoy the season as much as possible, and make unforgettable memories!
What are some of the activities you like to indulge in fall?
Pin for Later!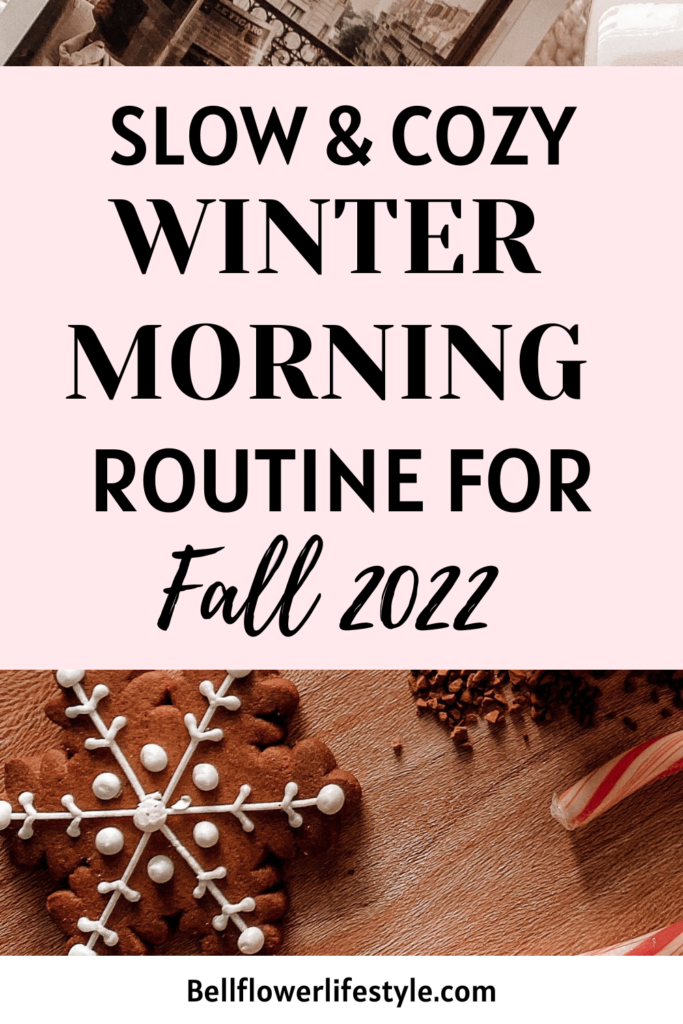 RELATED POSTS
Follow Me on Social Media