13 Ultimate Lists to make to Organize Your Life
(Last Updated On: February 3, 2023)
There are so many tasks and responsibilities we need to fulfill in a day or week and getting our life together gets challenging when stuffed with so much to do! Something that has helped me and many other people is making lists. I will share 13 Lists to make to Organize Your Life
This post may contain affiliate links, which means I'll receive a commission if you purchase through my link, at no extra cost to you. Please read full disclosure here.
Especially if you tend to procrastinate a lot like me, making lists have been life-changing! I get all the important tasks done and also see results without feeling that I worked too hard!
Hence, today I will share 13 Ultimate Lists to make to Organize Your Life that everybody can start making to organize their life and become professional at it!
These are also a part of Habits of Organized Women living their best life
If you want to organize your life then This is How to Organize Your Life in One Week – 10 tips
Here are 13 Lists to make to Organize Your Life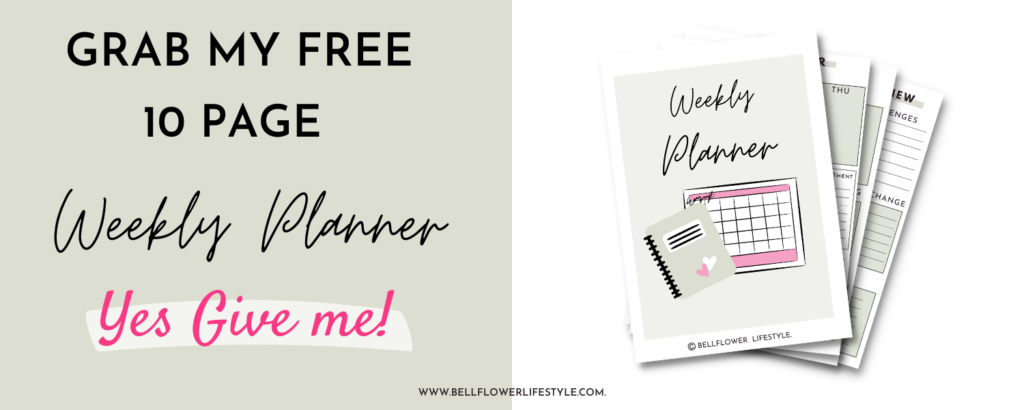 1. Dreams and Goals List
First and foremost, making a list of all your dream and goals is essential! This list is going to be the one we will use to make other lists that can help us achieve these goals!
Make a list adding all the goals you have! You can separate them as financial goals, career goals and personal goals too! And then add all the things you wish to achieve
This will be your main long term goal list which we will later divide into monthly and daily list noting actionable steps!
2. Daily To-do Lists
A daily to-do list is simple an everyday task list! Depending in your day you can major tasks that needs to be accomplished.
Your daily to-do list is going to be the smallest of all! You will add at max 3-4 major tasks of the day!
Making a long list full of even 10 tasks is not going to help you get things done instead make you procrastinate more. I have tried and failed many times.
Adding lot of tasks may make you feel productive but you will most likely go for small unimportant tasks to feel productive and eventually leave the important time consuming ones left pending…
Hence, Make sure to add At most 3 or 4 Important task for the day and just focus on getting them done first!
3. Gratitude List
A gratitude list is another daily activity I have been doing for years. To Practice Gratitude every day, In the morning I write about 5-10 things I am grateful for.
This keeps me optimistic and have positive start to the day. Its important to add gratitude to your daily life. It is scientifically proven that people you practice gratitude actively tends to be more happier than the ones who don't!
If you are looking for ideas here are 100 Things To Be Grateful For Right Now!
4. Monthly Task Lists
There are many more Important things to do at the start of every month to stay organized! To make sure we don't forget to do those activities making a monthly list is extremely helpful!
Your monthly List will also include tasks you need to achieve your goals and dream. It could be a monthly work list too!
I have a Monthly Calendar List on notion where I write things I want to do and what I am expecting to achieve. This way I am focused every day on getting that done.
5. Shopping Lists
A shopping list pretty common and important too! You have various empties and products that get expired. You also need to buy many more things.
6. Affirmation List
Similar to gratitude is an affirmation list I use to make a lot back in the day. although I lost the habit of it now, I want to get back to it! Now that I have not been making an affirmation list for a while, I realize how much it positively affected my mental health!. In an affirmation list, you simply write 4-8 positive affirmations everyday
7. Grocery List
A Grocery List is really helpful when your convenience store is a bit far from your home. You can add products you need to buy and then purchase them in one go to avoid the hassle of going every day!
ideally pasting this on your fridge is great, so anytime you run out of a vegetable or product, you can add it your list!
8. Brainstorm Ideas List
A small Notepad to keep around, whenever you have an interesting idea, you can just write it down! If you don't want to use a notepad, then simply use the notes app on your phone!
9. Passwords List
Highly Important! I have this saved on my notes app ( of course locked) as I can access it easily! A place where you can write down all your passwords, incase your forget, it is easier to look!
I would recommend writing them in a different place apart from your phone as well, in case you lose your phone or it gets broken!
10. Meal Planning List
If you are on the go person, then meal planning is something you might do! It is such a hassle coming up ideas everyday for food and it consumes so much energy!
Having a meal Planning list is easier and you know what you are going to make today without wasting so much time and energy on thinking!
11. Routine List
In the starting of a new morning or evening routine, it is hard to remember what to do since there so many things you need to do!
By making a list of all your routine activities, it will be easier to look into and do exactly that!
12. Wish List
This is more of a personal list! Separate from the dreams and goals list, You can add personal goals like trying a new restaurant or going to an amusement park this month. You can add small wishes you want to fulfill for yourself
13. Financial Planning List
This is important too, you are going to spend a bunch of money throughout the month, and especially if you are in college then this is a must!
You can make a list of what are the things you need to spend money on and how much you plan to save! This will help you make a better decision on purchasing and how much money you need more.
So these were the 13 Lists to make to Organize Your Life and live stress-free!
I hope you found them helpful! let me know what lists you plan to make?
Good Luck!
Pin for Later
RELATED POSTS
Follow Me on Social Media