Effective guide on How to use a planner for beginners (must know)
(Last Updated On: March 18, 2023)
Want to start using Planner but have no clue? In this post, you will find all effective tips on How to use a planner for beginners?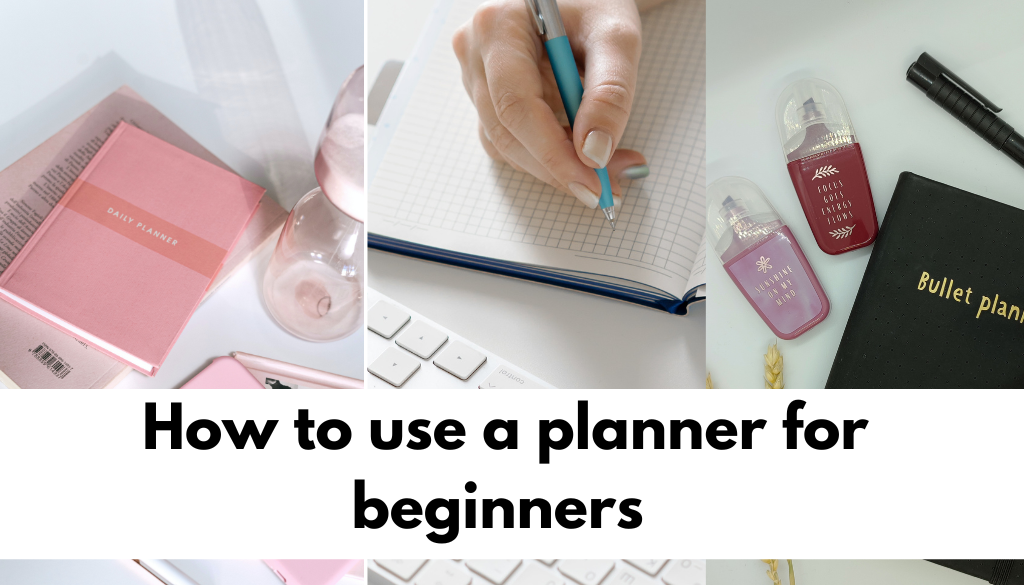 This post may contain affiliate links, which means I'll receive a commission if you purchase through my link, at no extra cost to you. Please read full disclosure here.
You want to organize your life or work, or You probably have seen many people using planners.
Or you are a stationary girl like me who likes to use planners to help you in doing tasks!
As a beginner, I can relate to how frustrating and time-consuming it can be to make a planner for you!
More than that, there are millions of planners on earth. It is easy to feel confused and decide on ONE that works for you!
I can understand you because I have been in the same boat as you
But after so many years, some tips have helped me. This is why, in this post, I will share How to use a planner for beginners! They are truly LIFE-SAVING!
What is a planner? Why it is So important?
Planner is a Notebook or journal that is designed to help humans thrive at work and in life
It includes all things that we need to get our life together and plan our future
Everything we plan for growth ahead, and we need to do.
Planners make it easy and convenient to remind yourself can be hard. You may not remember and slip a few things you needed to do
But a Planner helps you keep all your thoughts, creativity, ideas, and to do in one place for you to remember and use as a guide to achieving your goals
While you can take a piece of paper and start writing as many people do, however, a Planner is designed and written in a way that makes it easy for you!
Before I share steps on How to use a planner for beginners, here are some tips that will help beginners in their journey!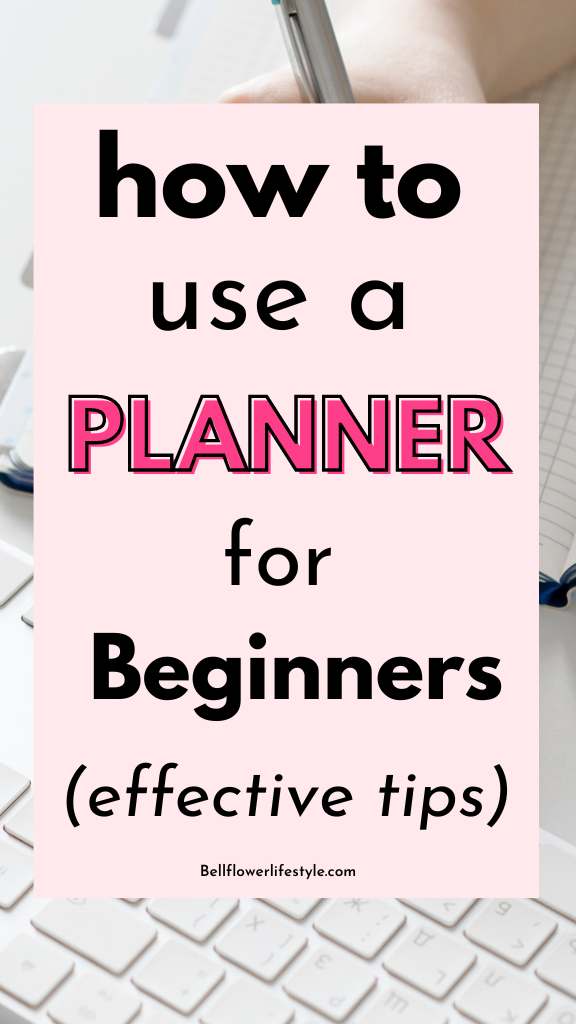 Beginner Planner tips you must Know
1. Go Slow
When starting a new planner, one of the things to make sure of is you don't rush it, instead go slow.
Usually rushing, and trying to master and get used to using a planner when you have never before, makes you quit it altogether
That's when you hear from a lot of people saying "planners are not their thing", or it is just not how people describe it
Getting used to a planner and making it work for you takes time and patience. So go slow!
2. Stay Consistent
As I mentioned above point, it takes to make a planner work for you and for you to adjust to a new planner lifestyle. Being consistent with it so important for that!
People usually give up on using it because they don't stay consistent with using it for a while.
You see a major difference when you are consistent and most likely to make it a habit then!
3. Find you're why
It is a must to know your why when it comes to using a planner that helps you grow and organize your life!
Why exactly, do you want to use a planner? and specifically for which area or aspect?
Getting very specific about what you want to use it for will help you grow in that area of your life
For example
Do you want to use it to manage your daily tasks?
Do you want to use it to organize your lifestyle -habits, routine
Do you want to manage a business or a new project you started
Get really specific!
4. Put it in a place you can easily access
Okay! When get into using a planner as a beginner, you most of the time forget to use it. It happens quite often because we are not used to it. it's not a habit.
One thing that works as a reminder is keeping it in a plan you can easily access and remember to use it
Maybe your work desk, on top of your, where it is obvious to look. or your bedside table. Just anything where you are most likely to look and use it
5. Have fun with it
Don't go all out like a Type A personality in the beginning when starting your journey of using planners.
Instead try to have fun with it in the beginning, start small and enjoy using it the way you like
6. Experiment with different Planners
Find a perfect planner that works for you, not only it will take time but a lot of trials.
You will have to give each planner a little time to test out if it is working for you and helping in staying productive and organized.
7. Find a good beginner planner
A good planner for beginners is a great way to start your journey. Because it will be designed specifically in a way that helps you as a beginner to use it
It will be simple and easy for you then
If you are looking for planner recommendations then read this post where is share the 14 best planners!
I will also share some beginner planner recommendations at the end of the post!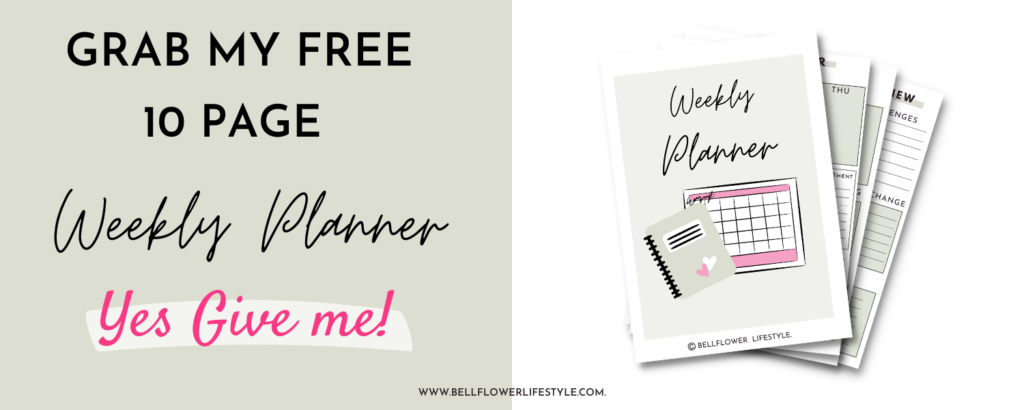 Different Types of Planners
There are actually various types of planners that one can use! Once you know the different types, looking for one that fulfills your need will be easier!
Hourly Planner
Daily Planner
Weekly Planner
Monthly Planner
Yearly Planner
College Planner
Business Planner
Blogging Planner
How to use a planner for beginners
Now Let's get into the important and juicy part! You have the planner and already know the beginner tips. You only need to know how to use the planner for beginners!
I will share step by step guide to make it easy for you
Step 1: Pick a day to set up your planner
It will take you a minute to use your planner for the first time. Make sure to pick up day when you can give yourself enough time to understand and fill out what's important to you
If you do it in a rush it will make it less enjoyable and you may not be able to use it efficiently
Since it's your first time. Give it a day where you can spend time learning
Step 2 Fill in empty Places
Starting on to the simpler side. usually beginner planner is guided and easy to understand. you just need to fill out the empty places!
Write dates, tasks or filling up for appointment, name, about you and so on
It is easy to fill in that!
Step 3: Use additional items that are important
Starting on to the simpler side. usually, a beginner planner is guided and easy to understand. You just need to fill out the empty places!
Write dates, and tasks or fill up for an appointment, name, about you, and so on.
It is easy to fill in that!
Step 4: Set Goals
The most important part is to set up your goals. This will help you go on with your planner accordingly
Your planner will help you achieve your goals so it is important to set and write them down!
If you are looking for tips or ideas on goals, explore these posts!
Step 5: Fill in your weekly Schedule
The weekly schedule is the most important after your daily routine. This is micro and will make up for your year's achievement.
Fill in your weekly schedule with appointments and meeting dates to remember when you need to do what
Also try to track your weekly schedule at the end of the week, to rule out any mistakes and changes you need to make for growth!
Step 6: Write only 3 important to do daily
Now when it comes to daily schedule. What I have personally found to be most efficient is writing not more than 3 to-do lists for the day
When starting a planner as a beginning we feel excited and think our productivity will boost just like that.
I know because I used to be in the same boat as you
We end up filling up dozens of tasks in our daily schedule, thinking we will be able to finish them all
But do we really?
This is why I think writing only 3 important tasks and focusing on just getting them done is the best way to use your planner as a beginner and see growth!
Step 7 Assign Colors
Assigning colors for different areas of tasks can help you simplify your planner and use it conveniently
for example
For work – Green
For habits – Pink
For College: yellow
For fun activities: Red
Step 8 : Look at it twice a day
Okay, as a beginner, looking at and reviewing your planner twice a day for some time can help you understand and get used to it more!
This will work wonders because you don't remember to write down what tasks are going in your head immediately as a beginner.
Looking at it twice, you are most likely to pen down your ideas or important things you needed to get done.
Best Beginner Planners
THE PRODUCITIVTY PLANNER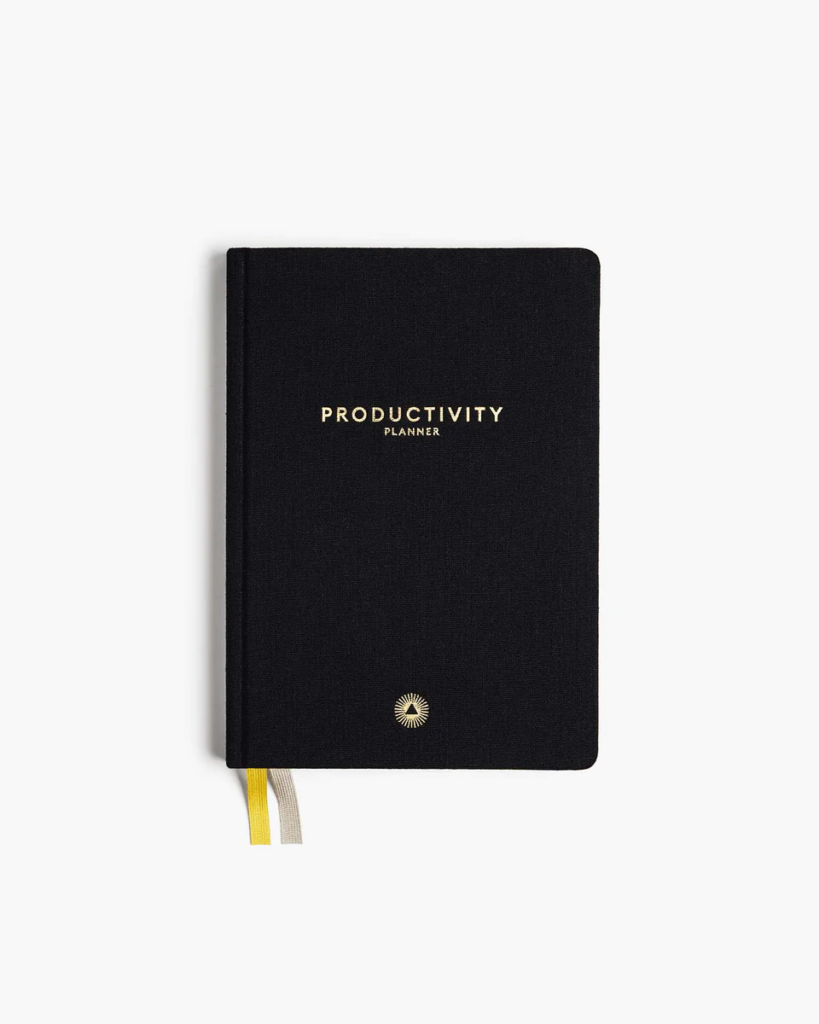 I find this Planner to be very simple, efficient, and perfect for a beginner to use!
For a physical planner, I highly recommend the productivity planner because It's such a simple guided planner that will help you beat procrastination and get in the flow of working daily!
This Productivity Planner's Focus Time technique and an updated 90-day, 2-page layout feature a monthly calendar, additional space for notes, a daily schedule, and a habit tracker. that Lasts for 3 months.
In this, you can also find
Weekly planning
Daily Planning
Weekly review
extra section for notes
This Post was all about How to use a planner for beginners
Like this Post? Pin it for Later!
If you liked this, you will love these-
Follow me On Pinterest