14 Best Organizing Your Life Planners You Need!
(Last Updated On: November 22, 2022)
Using planners is one of the best things I have ever done! With the number of tasks and things there to take care of, without a planner Life would be insane! If you are occupied with endless responsibilities and don't know how to keep track of your life and grow, then organizing your life planners are all you need!
Planners are the best way to organize your life with a notebook! It will help you plan out your life and stay consistent with your goals and habits.
This post may contain affiliate links, which means I'll receive a commission if you purchase through my link, at no extra cost to you. Please read full disclosure here.
How to use a planner for beginners?
As you may know, There are physical and digital planners for everything! whether work or life, you can use digital or physical – organizing your life planners!
Depending on what type you prefer, you can choose from them, for example- I use a digital planner for my work and it keeps me organized but for my personal goals and habits I prefer using a physical one
If you are beginner into the world of planners, there are few things to remember when using them
It takes time and lots of trials to find a planner that works for you: every planner is different in some other way, you have to try out a few different types of planners to find which one is truly helping you stay organized!
Stay Consistent: Many of us buy planners with a lot of enthusiasm and their aesthetic but when it comes to using them, we just stop after a few days Don't do that. Make sure you use them daily and stay consistent to see results!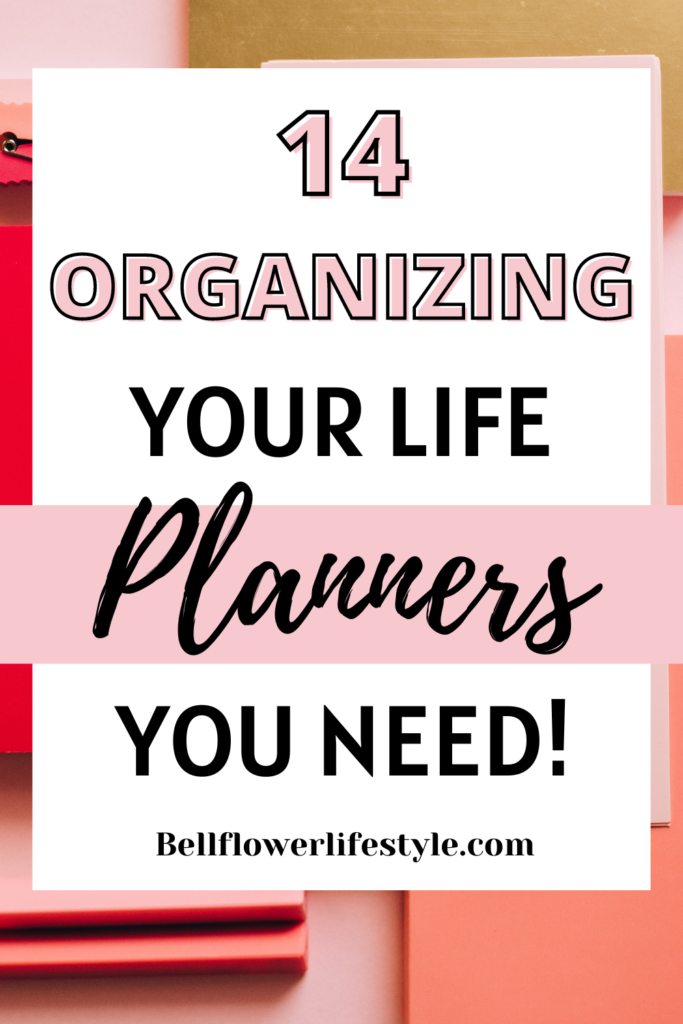 What should a life planner have?
A Life Planner is usually an ALL in one planner that includes all areas of life into one
Habit tracker
Exercise tracker
Time management
Daily and Monthly planning
Also Read-
14 Best Organizing Your Life Planners
If you are a beginner and want to test out digital planners, then Google Calendar is a free tool by google that you can easily get started with! It is great for scheduling events and adding timelines for your tasks!
In the past year, I got to know about the notion and it has changed my work life! Notion is one digital tool I swear by now!
In case you don't know, Notion is a digital workspace that you customize in detail as per your need as well as make it aesthetic!
I have been using it for one year for my blog and it has helped me stay organized and consistent with my work
Before using the notion, I was finding it hard to make time to blog and also use it effectively, I didn't know what to do and when and so I would end up wasting time trying to find a way to do work
After using the notion, Now I exactly know what I need to do when and all the upcoming strategies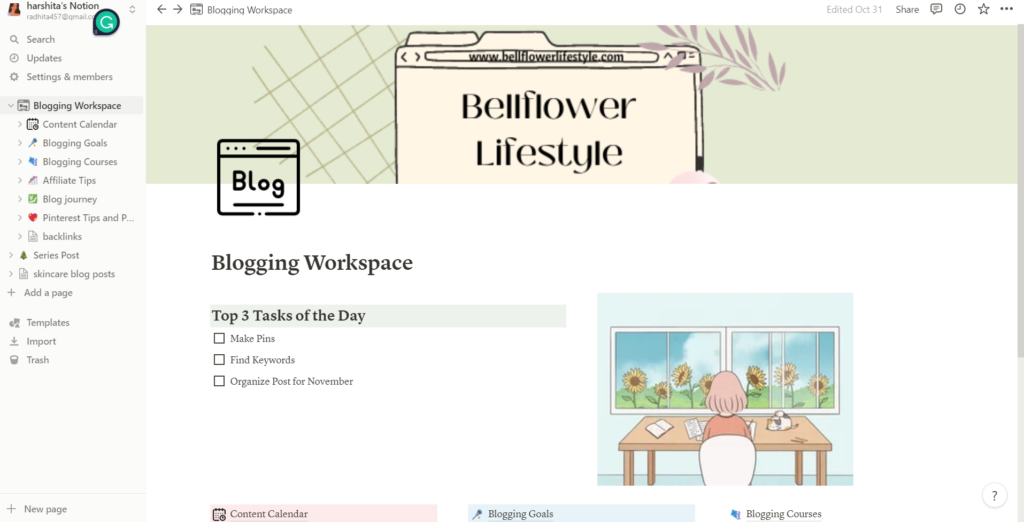 Since It is a big space and you can create endless pages for each task, I can even keep track of my old tasks
PS: To help you organize your life, I now have a Notion Template for you!
Here is My Organize Your life Notion Pack that will help you go in-depth with all the nitty gritty in getting your life together!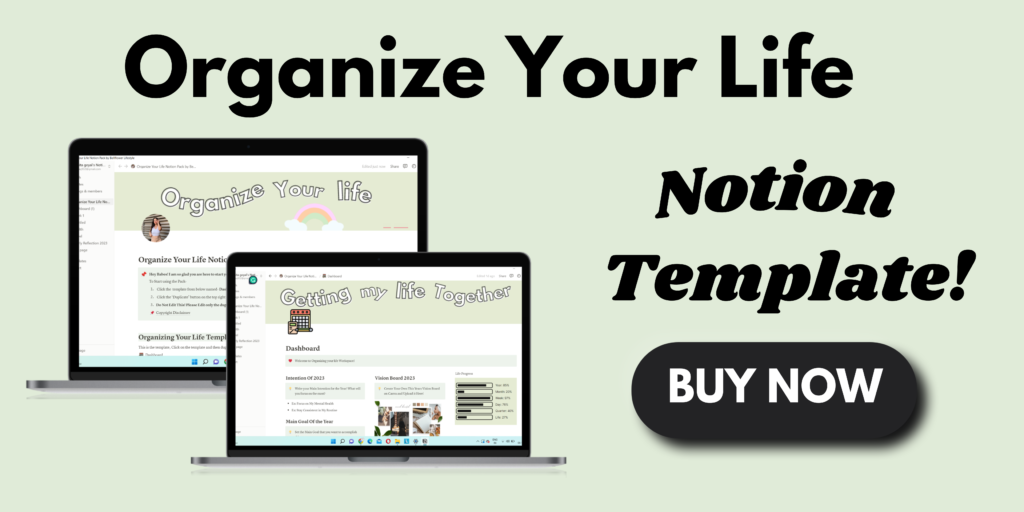 Above I shared a digital tool to get started as a beginner but for a physical planner, I highly recommend the productivity planner! It's a simple guided planner to help you beat procrastination and get in the flow of working daily!
I love the cute and minimal aesthetic! This planner is ideal for someone who is also looking for a basic layout and fill in the empty section you own way! ( it's great if you never used a planner! super beginner friendly!)
Erin Condren's planners are just amazing! I love the minimal and soft cover, it can be used anywhere! This is a basic Life planner that includes monthly quotes and productivity pages! It also comes with planning Sticker, a ruler, Calender and a Folder to keep in!
Another Erin Condren life planner is a set of two and covers six months each. This is great to start with your best friend to stay motivated!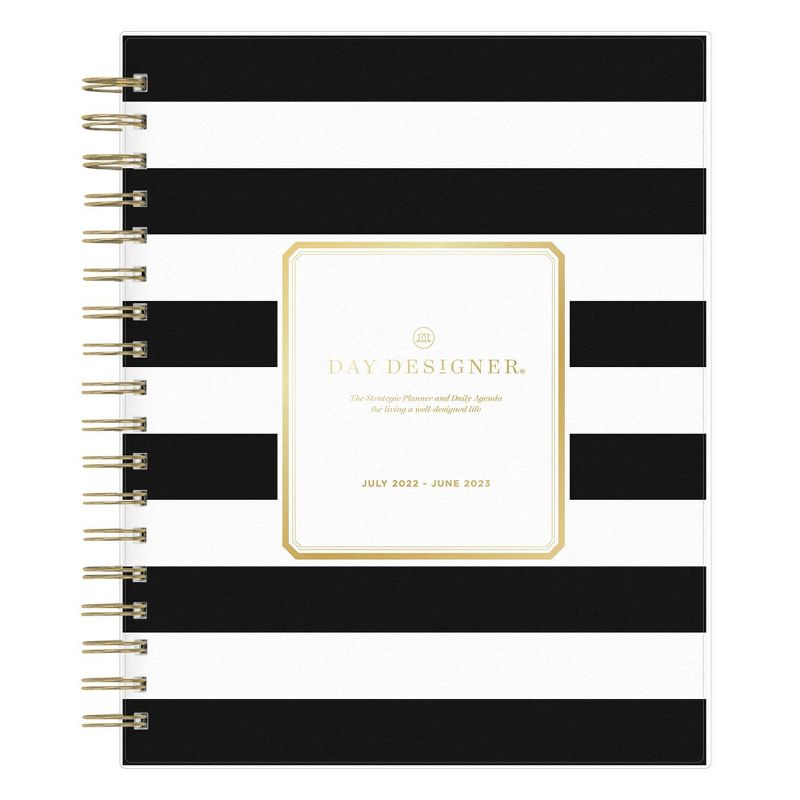 The day designer planners are so popular and come with so many covers to choose from! I found this cover to be super versatile and classy! This is 12 monthly daily planner that includes – your notes, to-do lists, and top 3 tasks! It also comes with extra pages and a guided process to help you grow.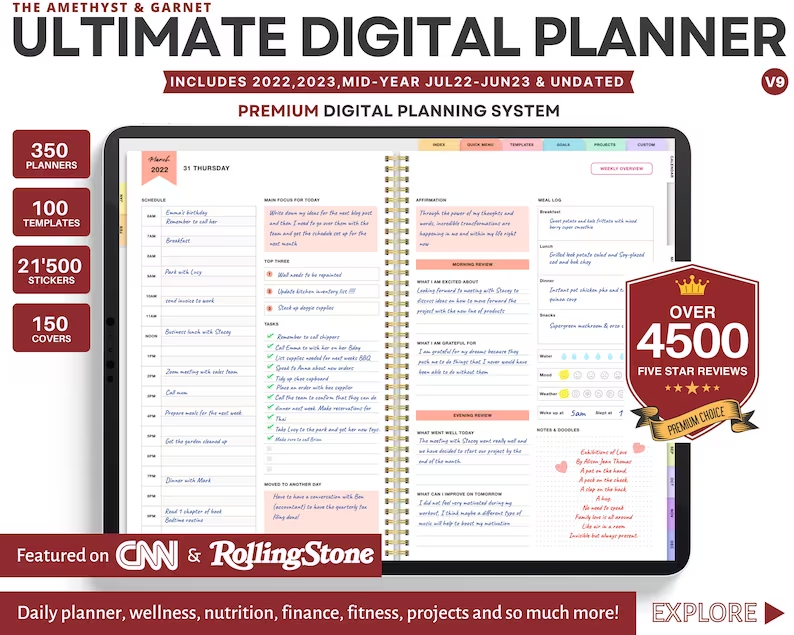 This Ultimate Digital Planner is one of the best-selling and rewarded Planners on Etsy and I can see why! It is an all-in-one digital planner that includes everything from Finance, Fitness, Nutrition, Wellness, and Productivity! In my opinion, it is a great Digital life planner!
This Amazon Planner is 8″ x! 0″ that includes monthly and weekly planning pages to write important tasks and track your life! It is Simple and basic usually priced at – $10 (as per the date of publishing this post) and always has sales going on, so watch out for that!
The name and cover of this planner tie together, when I look at this planner, it screams positivity and inspiration! It is one of the great organizing your life planners out there! You can find a section for personal goals, appointment to sticker sheets to organize beautifully!
First of all how cute is this? Second, when you look inside, the layout for daily planning is just apt! This is an ideal daily planner to organize and plan each day in DETAIL ( hourly) for time blocking and to-do lists, top 3 tasks, notes, and meal/water tracking!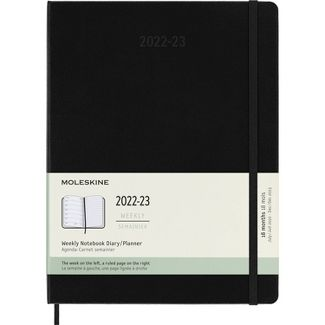 It is such a classic planner just like its name. I find it to be simple and spacious to write for your weekly planning on the go! They are known for great quality so ideal for gifting planner lovers!
The cover is not just cute but will also instantly lift your mood! Just like it's cover page to improve our mental wellbeing, they have drawing pages to draw to destress which is so unique!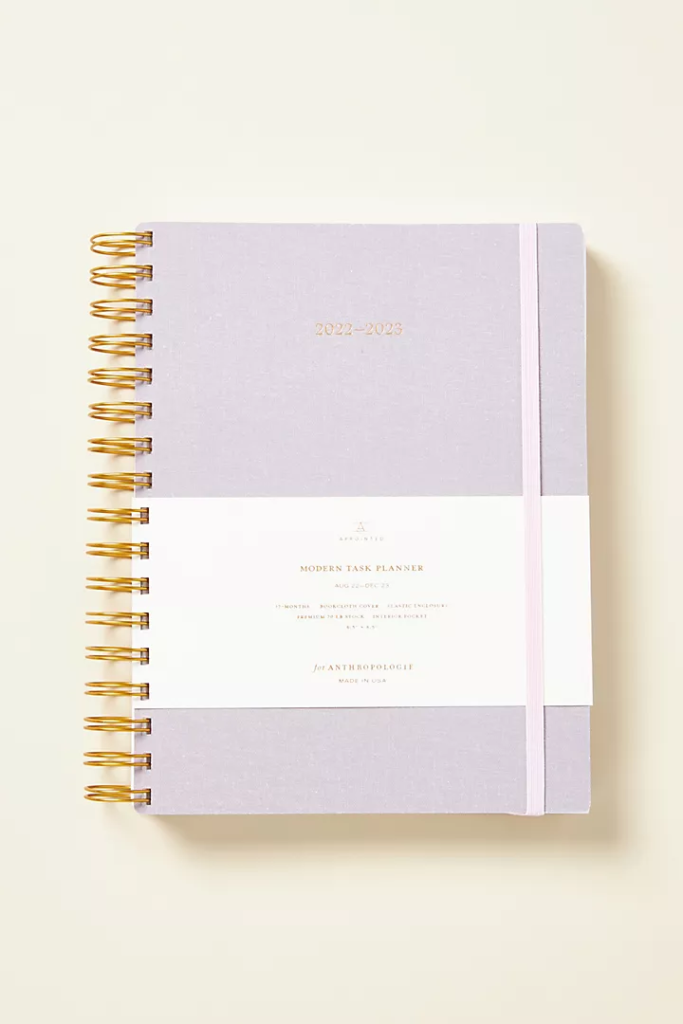 I have been In love with this color for so long! This is an oh-so-chic planner which I can see why! 17-month planner that includes monthly and weekly layouts and to-dos. The whole brand theme is to die for!
So there you have it, those are the 14 Best Organizing Your Life Planners for people looking to organize their life and increase productivity that I recommend. It's not easy thinking of what to buy when it comes to planning but we hope we made your search a lot easier.
This post was all about Planners to stay Organized
Pin for later
RELATED POSTS
Follow me on Pinterest