50 helpful and fun Things to learn when bored at home
(Last Updated On: August 12, 2023)
If you are bored at home usually and want to make the best of your time! Here are 50 things to learn when bored at home
This post may contain affiliate links, which means I'll receive a commission if you purchase through my link, at no extra cost to you. Please read full disclosure here.
With the rise of online learning after the pandemic, it has opened amazing paths for us to learn new things in the comfort of our homes.
Getting bored means it is our chance to explore new creative outlet that fuels passion in us
There are so many things I personally want to learn, and wish only I had more time in a day to explore!
So if you have time to even get bored at home, I think it is a great opportunity for you to explore new skills!
Usually when we get bored at home
We end up using that time to scroll through social media and pass the time
Instead of wasting, our time scrolling mindlessly, we can use this time at home to learn something new!
Reasons to learn something new at home when bored
In case you are wondering, why should I learn something new? Is it necessary, here is my take
Of course, you don't need to LEARN, but naturally, when we are bored, we feel the need to do something.
Something that is obviously exciting and not for work
Although watching tv shows and movies is cool, and even I indulge in them
I feel somewhere we are all drawn to doing something, you always thought of learning a language, maybe playing guitar, and never got to do it
This time brings us the perfect opportunity to try these things out!
For many, it could also be adding new skills to their resume that can turn into a side hustle
and for many simply a passion to explore when at home.
It helps you build more character and use these skills in the future in a great way
Most of all, you will enjoy learning something new that may end up becoming something great later on!
Things to learn when bored at home
1. Learn how to cook
Cooking is one skill, I feel everyone should learn to some extent, honestly, I am one of those girls who don't enjoy cooking at all
For the longest time, I would put myself away from learning cooking whereas all my friends love to cook
This year I decided to finally break this mindset and learn how to cook even though I still don't enjoy it yet
I am still a beginner
We all should know how to cook so if ever live alone or have to cook something by ourselves, we can instead of ordering at all times
It is also one thing that many people actually enjoy unlike me 🙁
It is a stress buster for them and they love cooking
You may enjoy cooking too once you give it a try!
It could be making new recipes every day and trying to cook new cuisines! Anything
Here are a few things I cooked recently
2. Learn Baking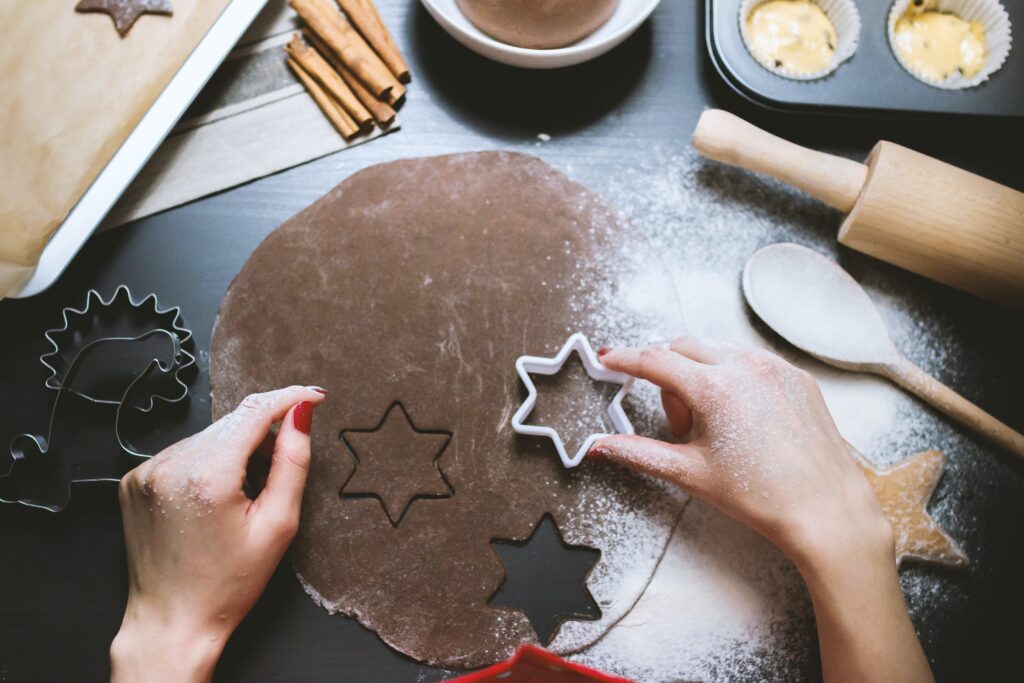 While I don't enjoy cooking at all, I do like to bake maybe because I love cakes, cookies…
If you have a sweet tooth like me, you will enjoy baking even more
What I love about baking at home is that I can add ingredients that are healthy less sugary and still enjoy my desserts!
3. Learn a new Language
Learning a new language is honestly so fun and useful skill!
I know many of us wish to learn a foreign language because we wish to live in or visit that particular country
Or maybe you enjoy watching shows about this culture that makes you want to learn the language as well
For e, I watch a lot of Korean dramas and listen to Kpop music, Ever since then I have been interested in learning Korean at home
There are so many youtube videos that give free tutorials in helping to teach various languages
Duolingo is another great app you can use to start learning and familiarizing yourself with a new language!
You can also opt for online courses at Skillshare or Udemy that give you the comfort to learn a new language at home!
4. Learn how to make videos
Video culture is flourishing right now! Whether it is youtube, reels, or TikTok!
Everyone is consuming and switching to video-form content! It can be a great skill to learn and explore this new venture if you have been to do so
This skill can also help you make money on these different platforms as well
You can easily make videos using your phone and be at home, whether you want to give a glimpse of your life or talk about a topic of your interest
You can do that whenever you are free
5. Learn how to start a blog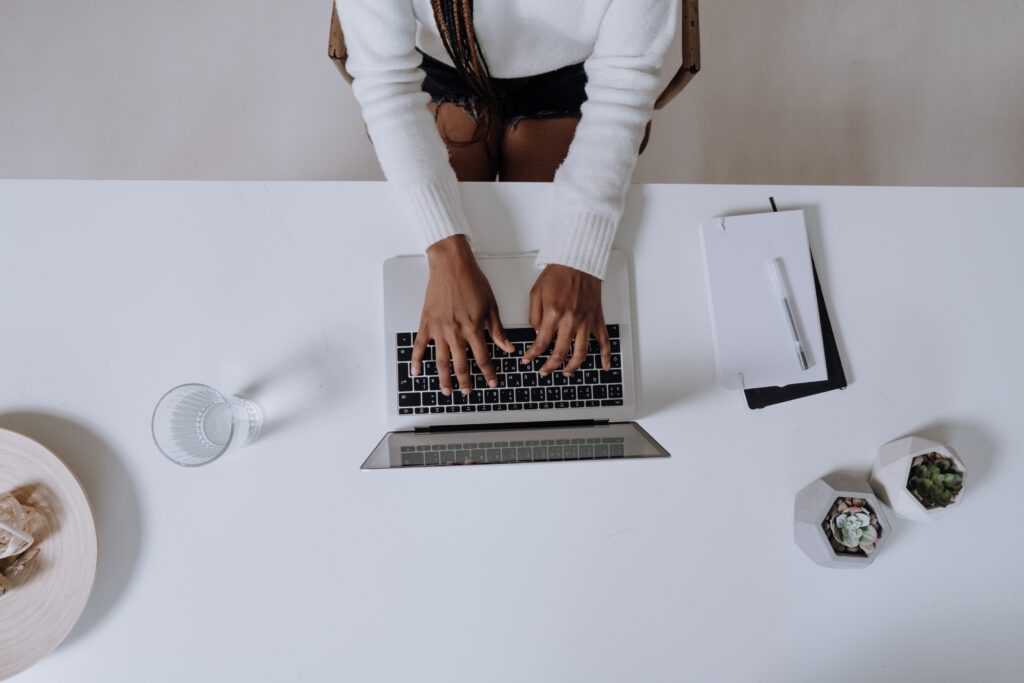 I explore learning how to start a blog myself last year and It is the only thing in my life I feel proud to learn!
Learning blogging helped me express my interest in mindfulness which I always felt the need to
Not only that I was able to make it into a full-time job as of now!.
Just like anything learning this at home was a new experience, I had to do lots of research and make mistakes, and be patient.
I encourage you to start a blog if you wish to share and talk about something you are interested in and don't want to share your face!
Learn this!
6. Learn yoga
I have been wanting to into learning yoga this year for my body
The beautiful thing about is that it goes beyond physical benefits, a practice that connects the body, breath, and mind.
You can join yoga classes or simply follow a youtube video and start your journey with yoga!
I am thinking of doing a 30 Surya Namaskar challenge for 30 days to begin yoga! Will see how it goes
7. Learn to draw and paint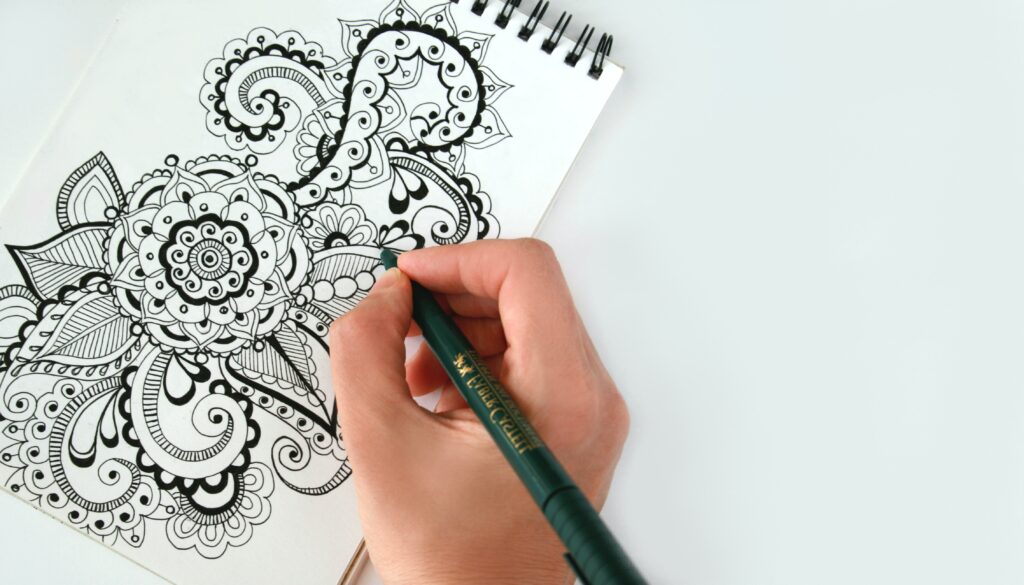 Art therapy is real
It is such a beautiful way to realize all your thoughts and dwell yourself on creativity
Many people think drawing and painting is a waste of time or a kid's thing
But it is not true, it is just like another skill, that can be done at any age and is packed with benefits
When you are bored it is the perfect way to pass the time and build a new skill
8. Learn how to make digital art
A new way of practicing art and painting is through making digital art!
If you read webtoons, anime, or manga, you probably as well are familiar with and drawn to digital art
They are much easier to learn and fun to make!
You do need a little bit investment of in buying an iPad or drawing tablet but regardless it's great
You can even create a side hustle by selling digital art on Etsy!
9. Learn how to dance
Learning dance is a fantastic way to entertain yourself when you're feeling bored.
Not only does it engage your body and mind, but it also helps improve coordination, flexibility, and rhythm.
You can just put up some music and start following your body's natural rhythm or follow a dance tutorial!
learning how to dance is meant to be enjoyable and expressive so don't feel scared
10. Learn an instrument
Learning a new instrument is a beautiful, rewarding, and fulfilling endeavor that can provide you hours of entertainment when you're feeling bored.
Whether you're interested in guitar, piano, drums, violin, or any other instrument, here are some tips to help you get started:
Choose an instrument you feel drawn to
Find resources to learn
Start with budget-friendly resources and then invest in quality products once you are in the habit
11. Learn photography and Editing
We are living in a world of visual content, aesthetic pictures are everything to us now
This is the best time to learn photography and edit pictures and start your online journey
The great thing is that you can easily click pictures at your home and learn to edit!
12. Learn how to illustrate
Learning how to illustrate can be a fun and rewarding creative pursuit.
Whether you want to create digital illustrations, traditional drawings, or even explore other mediums like watercolors or acrylics
13. Learn how to code
In today's time, Learning how to code is an excellent skill that opens up a world of opportunities in various fields
As digital space is flourishing and will continue to grow more! Learning coding can be a great skill to add as a side hustle.
14. Learn about nutrition and gut health
In my free time, I have been constantly trying to learn about nutrition and gut health
This has been such a life-changing experience for me
I learned that so many of my skin problems were related to nutrition and gut health
I think nutrition is something we all should be educated about so we can make the right food choices that improve our health!
15. Learn makeup skills
As women we do feel the need to dress up, it makes us feel confident
Doing makeup is actually a skill, the right makeup skill can create a beautiful look
It is also something that can help us in getting ready easily!
The best source of learning makeup is Youtube!
16. Learn about skincare
For me learning about skincare in my free time, started as a need because I struggle with acne
however, skincare is something almost all of us are interested in, even if you do not have skincare concerns, you still care about your skin and want to make it look as healthy as possible
The thing with skincare is that knowledge is very important
as someone who has skin issues, using the wrong products or remedies without knowledge affected my skin in a way I never knew
Hence, now I make it a point to learn about the right way to do skincare!
It can be a fun yet useful experience for you!
17. Learn creative writing
Another cool yet helpful thing to learn when bored at home is creative writing
Creative writing is a skill that can be used across my fields.
Regardless, creative writing is a wonderful way to express yourself and explore your imagination.
Especially if you love reading books or fiction. you can write fiction, poetry, or any other form of creative writing
18. Learn how to use Canva
Canva has become my best friend now! I use it basically for everything in business as well as for personal things like making vision board inspirations, using social media, doing email marketing or creating products, and so on
It is a very fun graphic activity you can use to explore your creativity as well as create a side hustle at home!
The fun part is that it is super easy to use, you can easily learn it by yourself as you practice it more!
19. Learn how to make candles
One of the fun things to learn when bored at home can be making candles for yourself! It is such a common hobby many dwell on it when they feel bored plus it has so many benefits like-
Gift-giving!: You can make candles and gift them to your loved ones on special occasions and visits!
Environmentally friendly: By making your own candles, you have control over the ingredients used, which can lead to more environmentally friendly choices. Opting for natural waxes, essential oils, and eco-friendly dyes can help reduce your environmental impact.
Cost-effective: Homemade candles can be more cost-effective than store-bought ones, especially if you plan to make them in bulk.
Relaxation and stress relief: The process of making candles can be calming and therapeutic. It can serve as a mindfulness activity that helps reduce stress and anxiety.
20. Learn personal development skills
This is one of the important things to learn when bored at home! Personal development is something we all strive for deep down
It is a part of our life, isn't it?
When you will use your free time to consciously improve yourself, you will start to grow in life more
For example, I try to use my time listening to podcasts and reading books about food, and health as a way to improve my health
Of course some days I binge shows but when I feel bored, I make sure to use learn about personal development things.
21. Learn to form a habit of reading
What better way to spend your time at home other than reading a classic book?!
Reading is a beautiful habit we all should learn, whether you want to read self-help books or fiction, romance, mystery
It does not matter.
Reading can help us gain so much knowledge and improve our reading, vocabulary, and grammar skills as well
22. Learn home organizing tricks
I am sure most of us struggle with the mess that gets created at home!
You can use this time to learn some home-organizing tricks that can make your home look clean, organized, and beautiful
A calm, minimal space brings so much positivity and tricks can be a huge lifesaver if you always struggle with the organization at home!
23. Learn how to meditate
Learning meditation can offer several benefits when you're feeling bored or seeking a way to engage your mind and body in a meaningful way
It can be a valuable tool in combating boredom, cultivating inner peace, and nurturing personal growth.
With regular practice, you can tap into its many benefits like – Inner peace and relaxation, Mindfulness, Enhanced focus and concentration, better Emotional well-being and discover a deeper sense of contentment and fulfillment in your everyday life.
24. Learn how to make coffee/matcha at home
For all coffee and matcha lovers out there, if you still buy your coffee or matcha every day from Starbucks in Cafe,
It is high time to use your boredom and make these drinks at home instead!
Why?
Not only it will be cheap but you will also have full control over all the ingredients
The coffee or matcha made outside is filled with unnecessary amounts of sugar that are not good on top of that they do add many not so needed ingredients
Ever since I started making both my coffee and matcha at home, It has been so life-changing
Before I needed loads of sugar in my coffee, eventually after I started making it at home I was able to reduce slowly my sugar intake
Now I have both my coffee and matcha without sugar and I can actually enjoy its taste!
Of course, you can go and have your drinks in a cafe once in a while but regular drinkers like me
Learning how to make coffee and matcha at home in different ways can be a beautiful experience
25. Learn How to type fast
If your job is working on a desktop mostly, learning to type fast can be a useful skill that will help your job more
As a beginner in blogging and writing blogs every day, I was so slow
It would take so much time for me to write
I was a slow writer
But after learning how to type fats, I have gotten so much better and don't find it as much difficult as I did before
26. Learn about Nfts and cryptocurrencies
As the world is turning more into a digital world in terms of making money and investments. It is a great time to start making and investing in digital assets like NFTS and stock
Here is a whole post about Non-Fungible Tokens (NFT): What It Means and How It Works
27. Learn how to make pottery at home
One of the fun things to learn when bored at home is pottery making
It is a very popular hobby/ activity one can invest in! It can help you find something to do in your free time that you can enjoy and unlock your creativity!
You could also open an Etsy shop and sell some of your pottery, and hold workshops later on once you have mastered it!
They are so many things you can do after learning pottery!
28. Learn how to style yourself in different ways
Dressing up can help you feel confident and help you give a nice impression at certain meetings as well
apart from this, learning how to style your clothes in different ways can help you utilize your piece of clothing again and again, instead of buying more!
29. Learn how to invest and manage money
Investing and managing your money is an important thing we all need to learn at some point in life
It is better to learn sooner and save your money by making better choices!
Over the years, we have seen so many business coaches giving lessons on using your money wisely
Use your free time learning this at home and help yourself by making the best use of your resources!
30. Learn digital marketing
In this digital world, digital marketing is one occupation that is thriving right now
All businesses and professions are looking for digital marketers to market and promote their, businesses, cafes, and everything else!
You can also build your own business through this skill! Opportunities are endless!
31. Learn Pilates
Pilates is another great form of exercise for those who don't prefer hitting the gym or cardio
It focuses on building strength and flexibility. Learning Pilates can offer several benefits for both physical and mental well-being
Core Strength and Stability
Flexibility and Mobility
Muscle Tone and Body Awareness
32. Learn how to journal
I have always stated the importance of journaling in our life
It is one thing we all need because we need to express ourself
there are so many things and emotions we go through, keeping them in, they get built up over time affecting our lives in a massive way
most of all, we feel difficult to share all thing with someone
we need a safe space for thoughts and emotions to feel expressed and heard
journaling is one such beautiful
although there is no wrong or right way to journal, one must be honest and write everything down
but we use journaling in many effective ways which I share in this post
33. Learn how to take care of plants
Learning how to care for plants can benefit you in-
Stress Relief: Taking care of plants and engaging in gardening activities has been shown to reduce stress levels. The act of nurturing plants and witnessing their growth can have a calming effect and provide a sense of accomplishment.
Improved Indoor Air Quality: Many houseplants have air-purifying qualities, meaning they can filter out toxins and improve indoor air quality.
Connection with Nature: Engaging in plant care allows you to connect with nature, even in urban settings
Learning Patience and Responsibility: Plant care requires consistent attention and responsibility. It teaches patience as you observe the gradual growth and development of plants over time. Taking care of plants also cultivates a sense of responsibility as you learn to provide them with the necessary care, such as watering, fertilizing, and pruning.
Education and Learning: Learning about plant care is an ongoing process that can be intellectually stimulating. It involves understanding different plant species, their specific needs, and the science behind their growth and development. It provides an opportunity to expand your knowledge and develop new skills.
Environmental Consciousness: By learning about plant care, you become more aware of the importance of environmental sustainability. You can incorporate eco-friendly practices, such as composting, using organic fertilizers, and conserving water, which contribute to a greener and more sustainable lifestyle.
Sense of Accomplishment: Successfully nurturing and caring for plants can give you a sense of accomplishment. Watching your plants thrive and grow can be rewarding and boost your confidence in your ability to care for living organisms.
Whether you're an experienced gardener or a beginner, learning plant care can be a fulfilling and enjoyable experience with numerous benefits for your physical and mental well-being
34. Learn how to salon style nails at home
If you have always been interested in getting your nails done or it is a regular thing you do every month
You can also simply learn at home
Getting your nails done from a salon is great but expensive at the same time!
If you want to save money, you can use this free time to learn it by yourself and get your nails done by yourself at home!
It can save you dollars and keep you occupied in a fun activity
35. Learn computer shortcuts
For those who work on computers or have just started as a beginner, this can be a helpful skill in doing things fast
learning computer shorts can increase your efficiency and save you time in doing various things! So why not?
36. Learn Stitching or sewing
Learning stitching, or sewing, offers several benefits and can be a valuable skill to acquire. Here are some reasons why you may want to consider learning to stitch:
Creativity and Self-Expression: Stitching allows you to express your creativity and individual style. You can create unique and personalized garments, home decor items, accessories, and more. Stitching provides an outlet for self-expression and the ability to bring your design ideas to life.
Clothing Repair and Alterations: Knowing how to stitch allows you to repair and alter your clothes.
Customization and Tailoring: Learning stitching enables you to customize clothing to fit your body shape and preferences.
Cost Savings: Sewing your own garments, home textiles, and accessories can be cost-effective in the long run.
Sustainable and Ethical Fashion: Stitching aligns with sustainable and ethical fashion practices. By making your own clothes or upcycling existing items, you reduce reliance on fast fashion and the environmental impact associated with it. Stitching also allows you to choose eco-friendly fabrics and reduce waste.
Practical Life Skills: Stitching is a practical life skill that can come in handy in various situations. From sewing buttons and fixing hems to mending torn seams, these skills can be useful for everyday needs and emergencies.
Relaxation and Mindfulness: Stitching can be a relaxing and mindful activity. It requires focus and attention to detail, allowing you to be present at the moment and practice mindfulness. Engaging in stitching can help reduce stress and promote a sense of calm.
Whether you want to pursue stitching as a hobby or a professional skill, it offers practical benefits, creative opportunities, and the satisfaction of creating something with your own hands.
37. Learn how to play chess
Two years back in lockdown, I learned how to play chess with my cousin when we all were getting bored at home
Honestly, it was so much fun!
Chess is one of the famous brain games that have many benefits that you can enjoy
It can raise your IQ.
It increases your creativity. …
It improves your memory. …
It increases problem-solving skills. …
It improves reading skills. …
It improves concentration.
Other Things to learn when bored at Home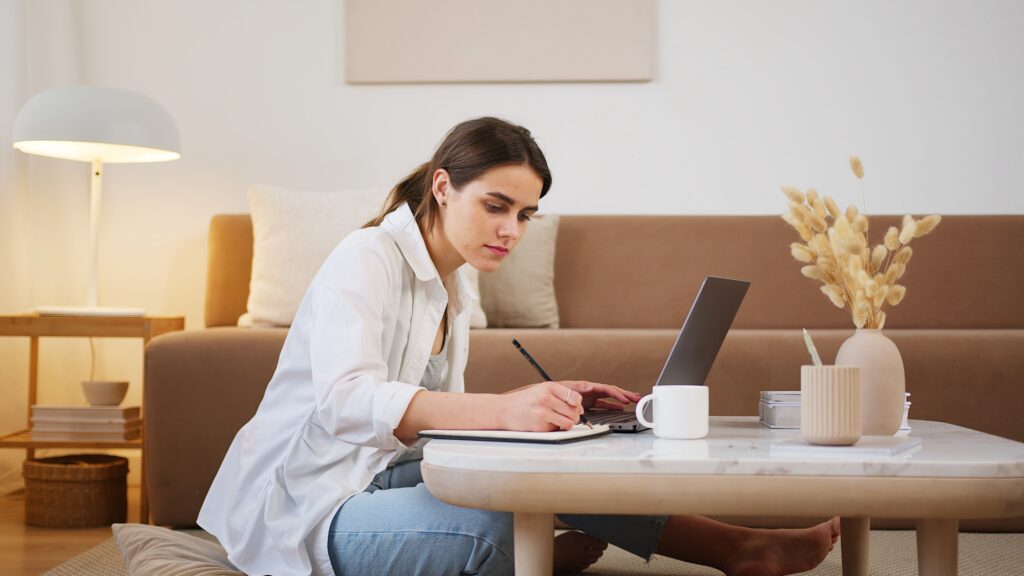 38. Historical Topics:
Dive into history by studying a particular era, event, or figure that intrigues you. Read books, watch documentaries, or explore online resources.
39. DIY Projects:
Engage in DIY projects that interest you, such as upcycling furniture, making handmade jewelry, or creating home decor items.
40. Mindfulness and Mindset
Explore mindfulness practices, meditation, and techniques for personal growth. Learn about positive affirmations, visualization, and mindset development.
41. DIY perfume making
DIY perfume-making can be a fun and creative activity that allows you to craft personalized scents
42. Songwriting
Songwriting is a creative and rewarding process that allows you to express yourself through music and lyrics
For those who love listening to music, this can be a great thing to get yourself into as a way to express yourself and enjoy music too!
43. Jewelry making
Jewelry making is a creative and enjoyable craft that allows you to design and create your own unique pieces of jewelry
44. Flower arrangement
Learning flower arrangement can be a wonderful way to explore your creativity and create stunning floral displays in your home
45. Astronomy
Learning about astronomy can Expanding Scientific Knowledge, Appreciate the Wonders of the Universe, Gaining Perspective, and Enhancing Scientific Literacy:
46. Magic tricks
Learning magic tricks can be a fascinating and enjoyable hobby. It can help in Entertainment and Amazement: Magic tricks have the power to captivate and amaze people
47. Crocheting
Remember the old times, when our grandma used to make crochet clothing items for us! They were so cool, and we were deeply attached to them for their meaning and hard work
It can be such a beautiful way to show someone your affection by making for them!
48. Feng Shui
Feng Shui is an ancient Chinese practice that focuses on creating harmony and balance in the environment. Feng Shui aims to optimize the flow of Enhanced Energy
49. Hand lettering
Hand lettering is a fun craft hobby, you can learn and improve your skills!
50. Soap carving
Lastly, Soap carving is a creative and enjoyable craft that involves shaping and sculpting soap into various designs.
Conclusion
So these were some fun things to learn when bored at home! I hope you found something valuable to get into!
Let me in the comments which one activity you are planning to get into!
This post was all about things to learn when bored at home
Like this Post? Pin it for Later!
If you like this, you will love-
Follow me On Pinterest