Powerful monthly reset routine + checklist you need to reset your life
(Last Updated On: June 2, 2023)
A monthly reset routine is a perfect way to begin each month with intention and stay aligned with intuition!
We often get caught up in work and life that we feel the need to reset and re-evaluate everything and start a fresh journey again.
In this post, I will share a monthly reset routine to help you get your life together!
This post may contain affiliate links, which means I'll receive a commission if you purchase through my link, at no extra cost to you. Please read full disclosure here.
What is a monthly reset routine?
A monthly reset routine is a routine to help you reset your life by rechecking your goals, routine, your habits, your finances, and everything else that is a part of your life.
We all know as months pass, our goals tend to change, what you wanted to do last month, you may not want to anymore.
By doing a reset routine, every month, we can realize such changes and act upon them to help us live a more meaningful life!
Why do a monthly reset routine
All of us, at some point in our life, have to reset our life. We reach a place of burnout, losing inspiration, or getting confused in life.
We feel the need then to reset and start over again
If you are unsure about yourself – Here are 21 signs to help you know if you need to reset your life
This happens when things like things go on for too long, for example – overworking yourself for months or more than a year
Which leads to massive burnout, and you feel the need to reset your life again
It can be tough doing it because there is so much you need to evaluate and look at
However, a monthly reset routine could help you prevent such massive burnout and going through these drastic phases of life where you feel completely out of touch with yourself
This is why you must do a monthly reset routine!
When to do a monthly reset?
You can do a monthly reset routine, either on the last day of the previous month or the first day of a new month.
Honestly, it is up to you, if you wish to take a few days at the end or start of a month to truly practice the reset routine.
Whatever works for you!
How do I create a reset routine?
A reset routine can look different for each person, depending on what your needs are, and what you are looking to overcome and achieve through this.
Maybe you went through a mentally challenged month and need to reset your mental health.
Maybe you feel lost and have no motivation and need to overcome that, it is different for everyone.
However, the steps followed are the same!
Following these key activities can help you create a reset routine for yourself. You are free to add more things if you wish to
Monthly reset routine + checklist
1. Reflect on your previous month.
I like to do this every month, as a way to check how my month went I ask myself a few simple questions
It is to start by reflecting on your previous month
Take a few minutes to sit down and look back at your month
Observe it from all areas of your life
What was the highlight of the month?
What lesson did you learn
List out things that went well
Mentally, how did you feel?
Go on by one at each area of your life, from mental health, relationships, finances, health to everything.
Overall write down your learnings and how you can do better in the next month.
This is a simple way you can have an overall check-in of your month and understand any changes that took place
2. Set one goal for the next month
One month is a very short period, it can pass by so quickly that we don't realize it at all.
This is why setting too many goals for just one month is too much, you may not end up completing more than one goal.
Hence, Choosing just one goal to set up for the whole month is relatively easier, and there is a 90% chance you will be able to accomplish it.
So take a moment and choose one major goal you wish to accomplish this month
It can be exercising every day for 30 days
Completing a project in a month
Reading 10 pages every day for a month
Anything that you wish to! If you are looking for monthly goal ideas, here are 73 new monthly goal ideas you can try!
3. Declutter your home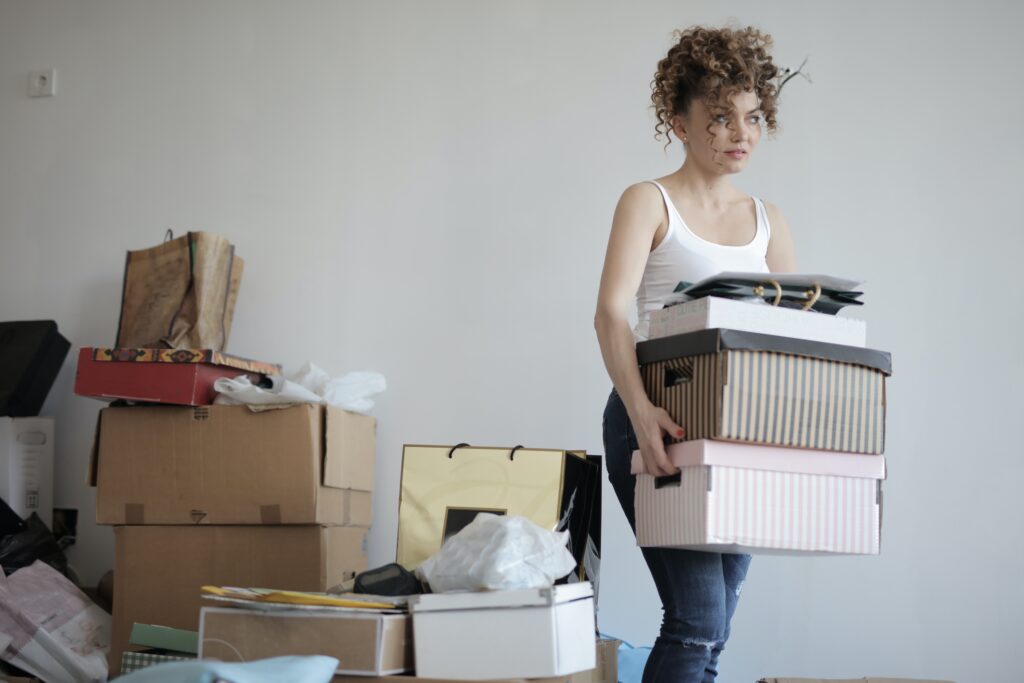 A reset routine is truly incomplete without resetting your home! Don't we all have one corner that is always messy?
Our vanity is all over the place, with products lying here and there.
We get so busy in our lives and pay no attention to things in our house that keeps piling up.
A monthly reset routine is a perfect time to declutter all the things that have piled up and clean our home!
Scan through each area of your home, and clean and declutter as much as possible.
Doing this will not make your home look clean and minimal, but also your mind feel more clear and simple!
Here are some areas in your home you can declutter and clean
Wardrobe
Vanity
Laundry
Office Desk
Bag
Fridge
Pantry
4. Follow a self-care mental health routine
A simple self-care + mental health check-in routine is a must to refresh yourself and distress your mind.
When it comes to resetting our life, everything starts with self-care and mind. We need to get rid of any mental obstacles like – feeling burned out, tired exhausted to start a new month successfully.
If you feel tired mentally, then you will not be able to have the mental strength to tackle new problems and start the new month with enthusiasm.
So you must practice self-care to help you recharge yourself! Some of the self-care activities you can do are
Journaling to help with mental health
Pampering yourself
Indulging in a hobby to relax your mind
Mediate
Rest in bed
5. Choose one area of your to improve
We all strive to perfect each area of our life, but it is not so easy to have all areas of our life be perfect at the same time
It is a long journey
It can be a bit overwhelming to give all areas of your life equal attention, one way to help yourself give each area of your life focus
Is by dedicating one month to one area
For example: maybe you are feeling sick or going through some body changes, and your health needs more care
Then choose health as your area to give more focus for this new month, next month, you can add another area, that may need more of your attention.
Please note, it does not mean you will completely neglect all other areas of your life.
It simply means you need to give a little more focus to that area as it needs more care!
Here are 7 areas of life, choose one that you need to work on most as of now
1. Mental Health & self-care
2. Physical and internal Health.
3. Personal Growth ·
4. Relationships ·
5 Career ·
6. Environment ·
7. Finances ·
6. Get a Planner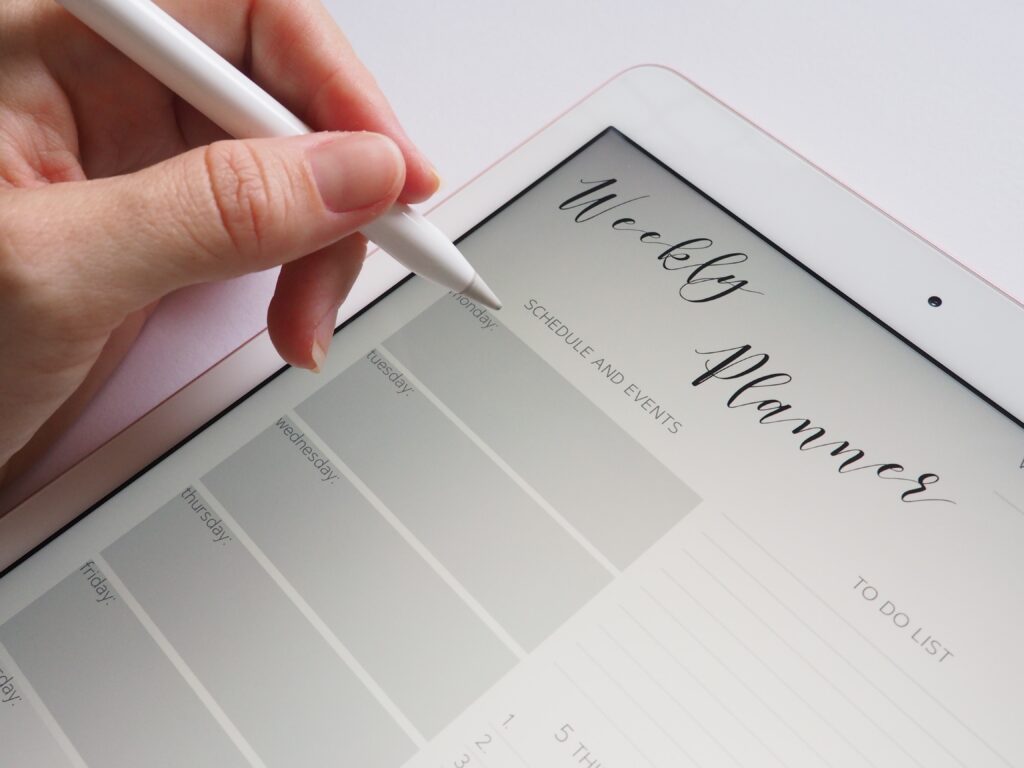 Getting a planner will be life-changing for you if you plan to reset your life every month!
It can be overwhelming to take care of everything in your head. Writing things down just eases everything.
Every time I want to start something new or focus on something, I start by writing it down and making a plan.
Getting a planner can help you do that without any hassle, here are a few things you can track in your planner
Write your Monthly goals and to-do
Habit tracker to check up on your habits
Things you need to do or get
Practice journaling
Here are a few posts that will help you in setting up your planner if you are new
7. Get Organized
Essentially the aim of resetting our life is to have everything in our life organized as much as possible.
Of course, it is unrealistic to expect everything in our lives to be organized all the time, but it is all about making an effort and trying to balance our life.
When things in our life go out of place, it gets messy, and we feel difficult to function and move forward.
Every month make sure to get certain areas of your life organized, which will make it easy for your to make changes when you reset your life.
Here is a complete guide on how to organize your life and areas of your life to get organized (+how)
This process makes it easy to tackle simple areas of our life for example –
Our daily routine and schedule
Appointments
Deadlines
Personal goals
When some of these areas are running smoothly, we can spend extra time enjoying or giving our focus to something else that needs our attention!
8. Create smart strategies for the month
This is an important part that I feel we often don't think about at all
All of us are working every day to fulfill our dreams and working towards creating the life we want
However, putting effort every day is important but not enough at times
There is so much to do, and so many areas of our life, and all of them are equally important
How can we work on everything being a tiny human being
This is where strategies come into place!
Creating smart strategies for everything you do will help you do everything efficiently.
Whether it is spending less time or effort on something when it can do better in another way
For example, Many of us, when learning something new, try to opt for free knowledge that is available and spends so much time and effort browsing and learning.
Whereas so many courses and coaches can help us speed up the process, it saves us time and effort because now we know how to do something.
We are not wasting our time and efforts anymore.
Something that could take you months to achieve on your own, may take only a few weeks by taking professional guidance.
This is just an example, it goes for anything you want
Take this time to understand what mart strategies you can use to fulfill your goals.
9. Make Lists for the new month
We all have some important to-do that needs to be done every month, like paying our bills and monthly appointments and so on
If you use planners and enjoy making lists, Making these must-to-do lists at the start of every month will be really life-changing!
Click here to read 19 lists to make at the start of a new month
You can add these to your monthly reset routine as a monthly thing to do.
10. Find books and resources to learn from
The essence of this reset routine is to upgrade the quality of life, while organizing and planning are important ways to manage our life
We need something more to restart our life and improve
You could be going through a tough period in your maybe in a relationship, personal growth, or mentally
Organizing and planning are obviously not going to help you amp up when you are going through such things
You need to heal, you need to find a way to come when you feel lost
The good things about the time we are living in is that, we have access to so much help through books, coaches
There are so many books out there talking about all topics from break up, loss, healing, finding purpose, and the list goes on!
Not just books, there are blogs, and podcasts as well now available to us for free to learn so much and find solutions for everything we are going through!
Use these resources to help yourself.
I remember when I was in school and struggling to love myself, Watching youtube videos, reading books on overcoming insecurities, and loving myself helped me love and accept myself.
Similarly, whatever you are going through, I am sure there are resources out there that help tackle it.
Whether it is a book, podcast, blog, coach, therapist!
11. Choose your budget and pay your bills.
Finance is a huge part of our life, and we all have bills to pay
Making a budget for every month helps me use my money in the best way possible
Every month, I save a little for investment, a little for personal use, and the rest to pay my bills.
Pay your bills and don't spend all your money, always keep a little for emergencies and investment!
12. Choose an activity to do that brings you joy
One of the main reasons, why we feel stuck or feel the need to reset our life is that we are always, working and working and working.
Either we spend time procrastinating on social media or working on our job, or doing our chores.
We hardly make time to do things for fun, engage in hobbies, and simply be in the moment to enjoy
Even if you love what you do, it is a job, and eventually, it will stress you out.
Having a hobby that helps you separate yourself from and engage in something just to enjoy is important to keep our inner child alive!
So, take a few moments and ask yourself, when was the last time you did an activity for fun?
If it has been long then it is a sign you need to find one hobby and start doing it this month!
If you are looking for hobby ideas – here are 67 Great Hobbies you will enjoy as an adult
13. Choose something to treat yourself to this month
Treating yourself is a beautiful self-care activity!
Whether it is treating yourself through monetary ways and buying something or treating yourself by working on your health
The choice is yours
Give yourself a gift every month because you deserve it!
14. Take a few mindful moments of silence with yourself
Lastly, a reset routine is all about taking time for yourself
Because you are so caught up in life, you need to take time to know yourself, to understand your thoughts and feeling
Similarly, Taking a few moments of silence alone is important to connect with your intuition
We are always thinking more like overthinking,
Having a few moments of silence can help you welcome peace and calmness in your life!
This is where Our Monthly reset routine ends!
After following all these routines, I am sure you will find yourself in a better place in your life with more clarity
Lastly,
What is a Sunday reset routine?
While in this post, I share a monthly reset routine which is an intensive reset routine for the whole month.
A Sunday reset routine is a small one-day reset routine you can do after a hectic or overwhelming week!
I have written a post on the reset day routine that you can practice on Sunday, which is usually an off day for many of us.
However, you can practice it any day you have time and feel the need to do
Click here to check the Ultimate Reset Day Routine: 7 Best Tips
Here is the free Monthly reset routine Checklist you can pin or download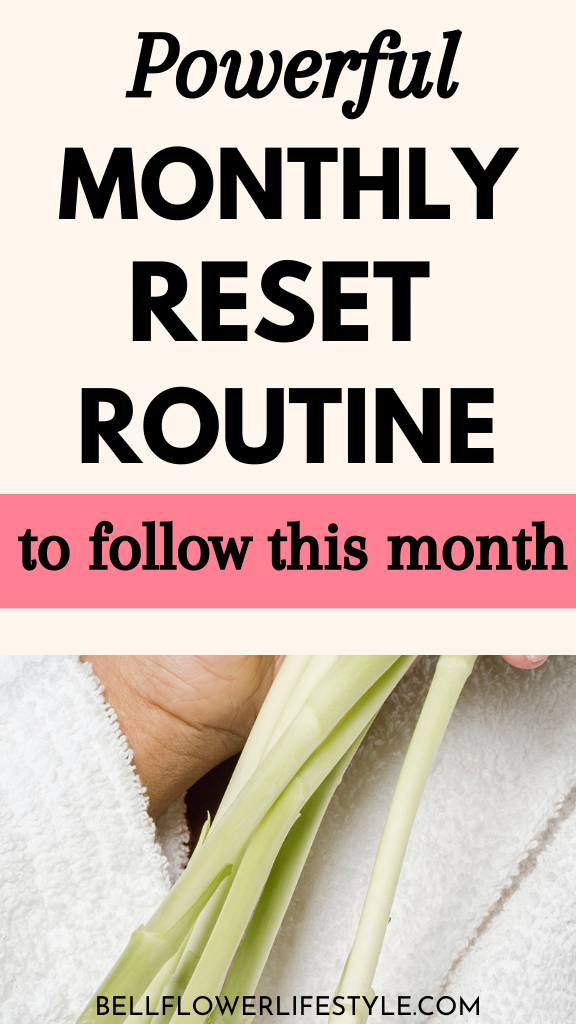 If you liked this, you will love these-
Follow me On Pinterest