19 Absolute Self Care Ideas At Home You Need To Try
(Last Updated On: July 11, 2023)
We spend so much time either hustling working for others whether it's your family or friends! We must take time out to for daily self-care that keeps us connected to ourselves and nourishes our soul! In this post, you will self care ideas at home to try!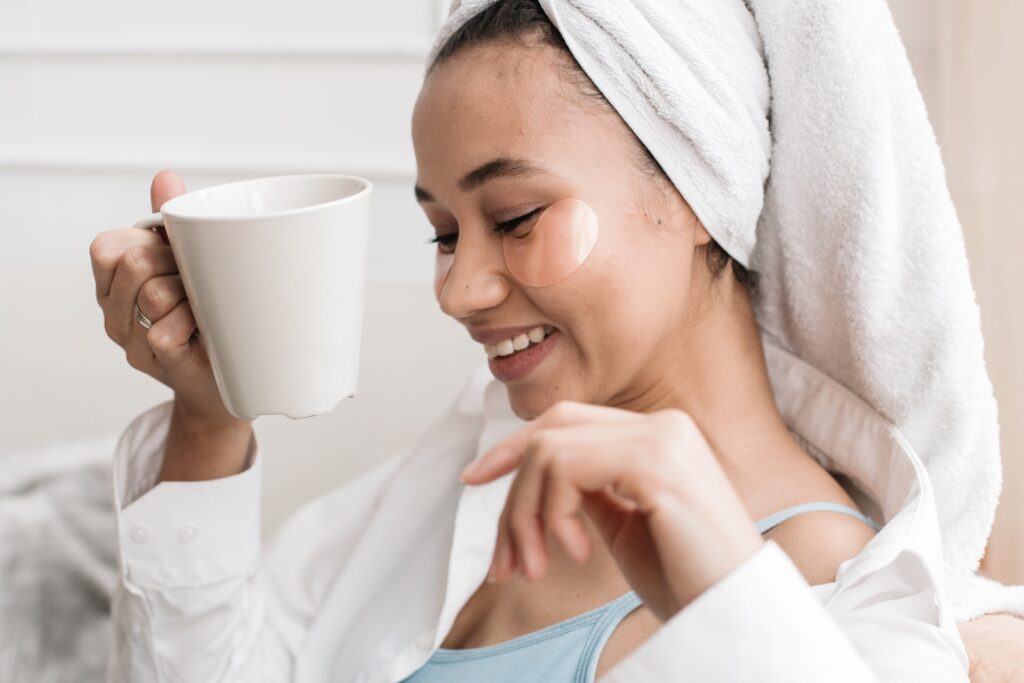 This post may contain affiliate links, which means I'll receive a commission if you purchase through my link, at no extra cost to you. Please read full disclosure here.
What does Self-care mean?
Self-care is a form of exercise done in different ways to give time and care to yourself- your mind, body, soul, and emotion!
Why is Self-care Important?
Practicing self-care is highly essential for every person in the world!
It's a way of keeping in tune with your overall health! We spend most of our lives taking care of people around us,
whether it is our parents, friends, or kids.
The most important relationship one has is with one's self, then,
why do we fail to do the same with ourselves?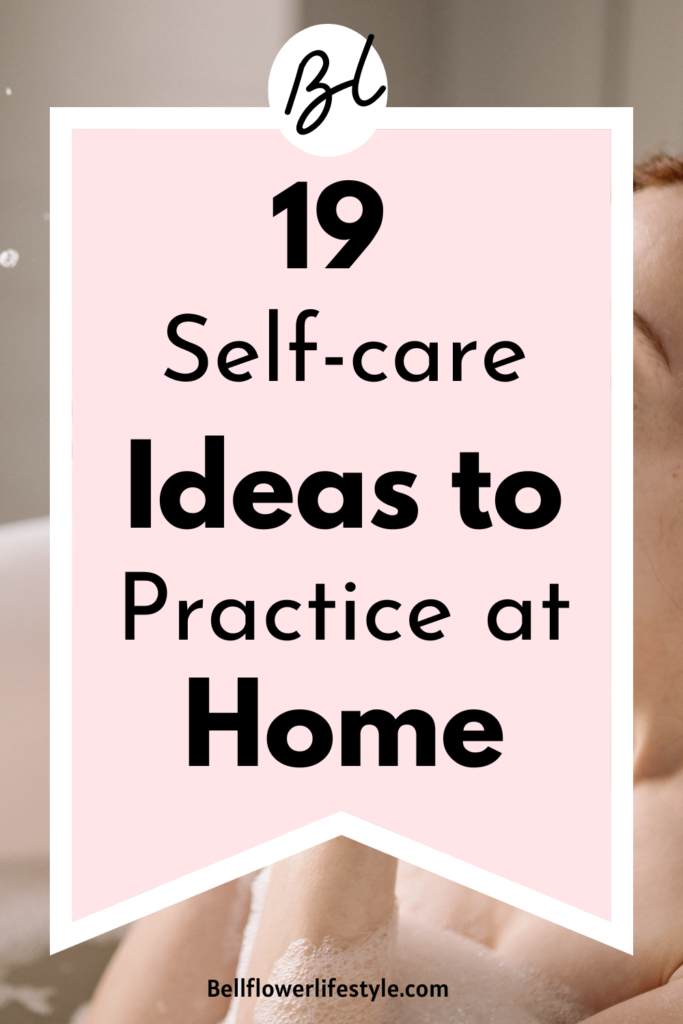 What happens if you don't Practice self-care?
Self-care is directly linked to self-love, so when a person doesn't spend enough time taking care of, doing things that bring them love and joy,
they may start to feel distant and lack love towards themselves!
Lack of self-care may also lead to feeling burnt out and tired. You may find it hard to spend time alone and always want to be around people!
Benefits of self-care
Before we dive into various activities, let's know some of its benefits!
1. Increases self-love
2. Increases self-confidence
3. Improves physical health
4. Positive mindset most of the time
Want to make self-care a part of your daily life without any hassle?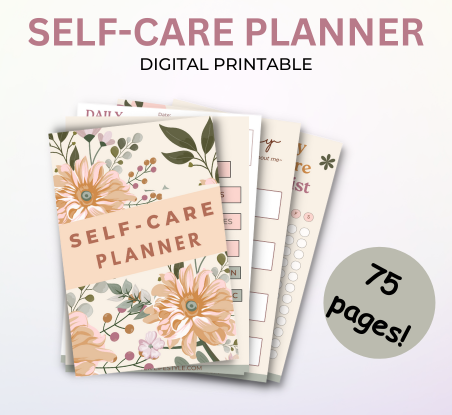 If you find it difficult to prioritize self-care in your daily. You've got to check out my Daily self-care planner journal
it's jam-packed with 75 pages of self-care daily to-do, tracker, affirmations, and prompts for understanding your self-care needs!
A must-have for helping yourself in taking extra care of yourself
Self-care ideas at home
When it comes to practicing self-care, there are endless ways that one can do it just in the comfort of their home!
If you are a homebody like me, you would prefer to nourish your soul at home! However, you can do many activities outside, which are a great form of self-care!
Hence, today I will be sharing self care ideas at home to practice to feel refreshed!
Also read related posts to help in your self-care journey!
Here are 19 self care ideas at home to practice!
1. Journaling Daily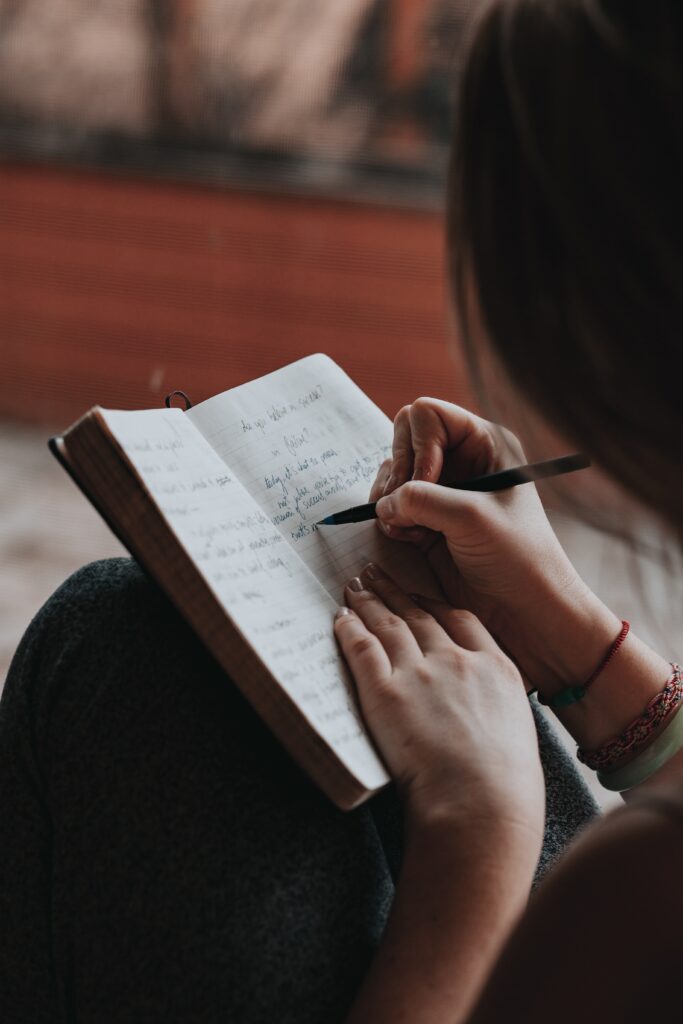 This is one of my favorite daily self-care practices and one of the most important things you should do for yourself.
In a world where everyone is after you to push you down in some way or the other, positive affirmations are a must!
Coming from personal experiences, practicing affirmations
MY FAVOURITE JOURNAL
My Favourite Journal of all time is this five-minute journal that takes less than 5 minutes and consists of affirmations, gratitude, and self-reflection! This is an everyday journal to practice both in the morning at night
If you are looking for a simple journal, to begin with, I would recommend "THE FIVE-MINUTE JOURNAL"! Tim ferries (the famous self-help author) swears by it! This journal-like its name will only take five minutes of your day 2.5 in the morning and at night!
Keep it on your bedside table and do this first and last thing in the morning consistently for 30 days and change your life!
Also read related posts on journal prompts to boost personal growth and happiness
2. Positive Affirmations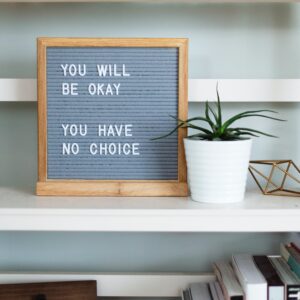 One activity that brought the most change in bringing self-love for me, was positive affirmations!
Like many of you, I too have always been surrounded by people in society who put us down and lowers are self-esteem and so for the longest time,
I struggled with loving myself until I decided to change things! Positive self-talk played a huge role in that!
I would write and even say out loud affirmations, It took a good amount of time until I started to see results and feel loved and confident in myself!
3. Social Media Detox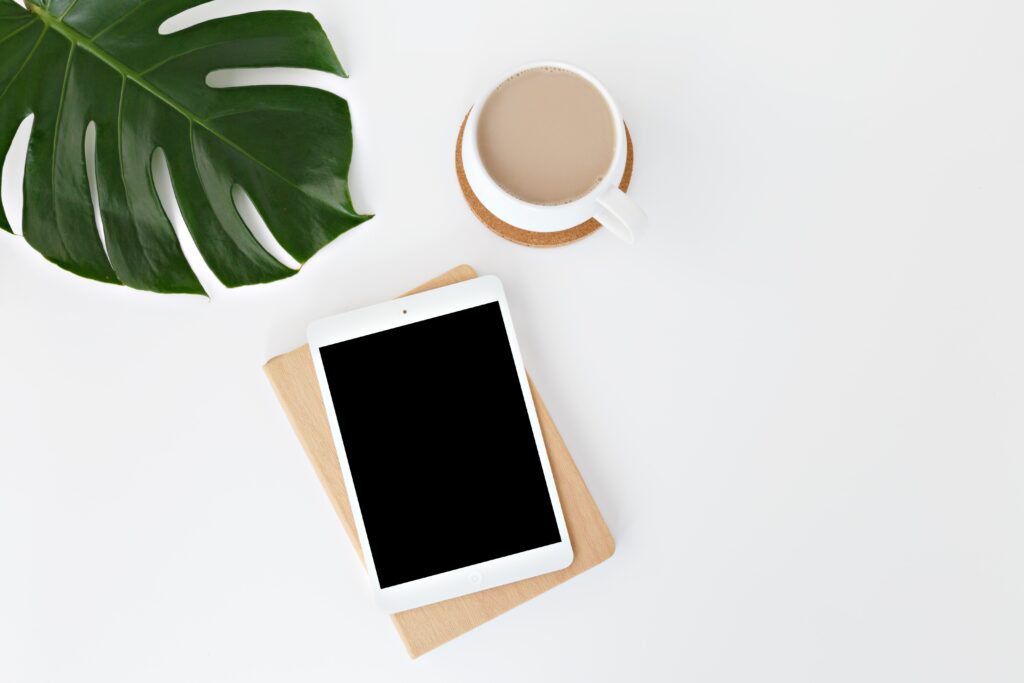 I know you have probably heard this a million times but having time off from social media every once in a while is great for mental health.
Subconsciously, while scrolling through the internet for hours, we end up comparing our life with someone's "picture-perfect life" and end up procrastinating more!
You don't have to ban yourself from the internet! Just cut down and schedule what you will consume and for how long.
I know it is easier said than done but, starting from small can bring so much difference without noticing!
4. Physical Exercise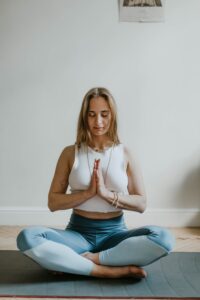 I love working out, not only for my physical health but also mental! It ends up making me feel so good! physically and mentally while distressing your mind!
Your body sends a feeling of gratitude and respect towards you for taking the time to do something for it, and trust me- It is one of the most beautiful feelings in the world!
5. An Activity that brings you joy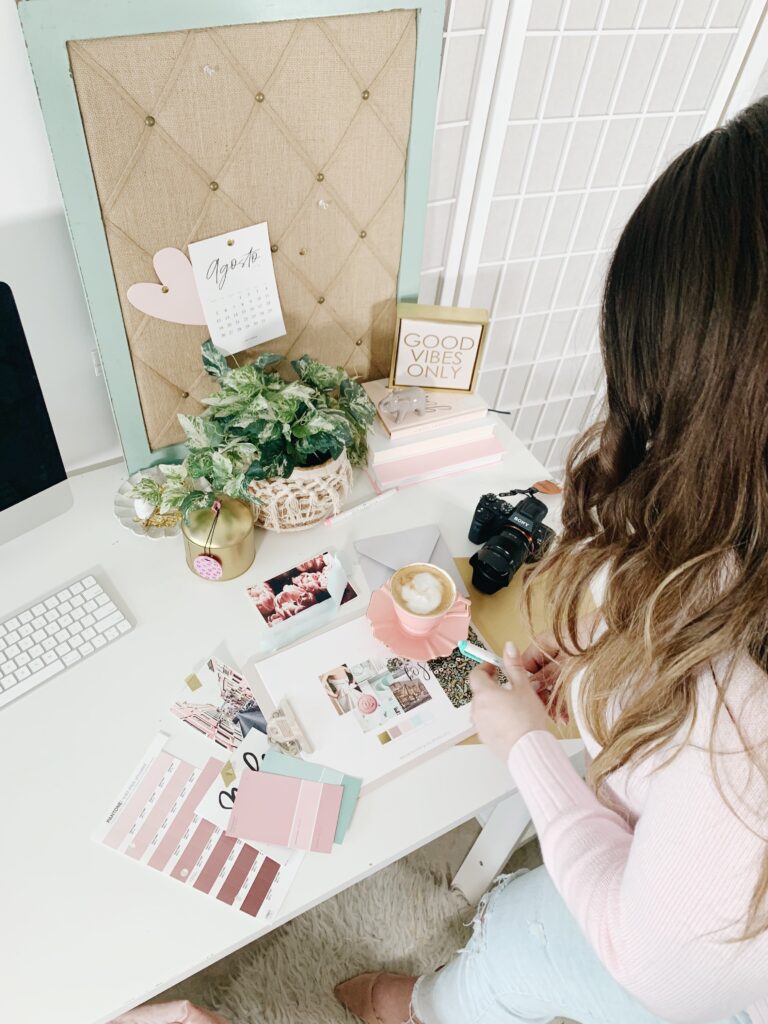 It's obvious, taking time to do some activity that keeps you present at the moment and relaxes your mind after a stressful day!
We spend so much time hustling to build a career and financial stability that we forget to take time for ourselves, it is important to bifurcate that and build Hobbies!
Here are 67 Insanely Great Hobbies for 20 somethings adults
6. Light the Candle and set the mood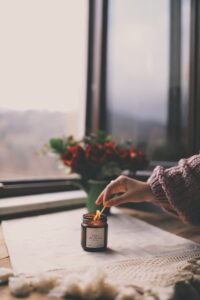 A great way to treat yourself while relacing is by creating a warm atmosphere! Light up a good-smelling candle, buy some flowers, and turn to dim light!
Create a beautiful environment and put on some good music in the background! You can do any activity like reading, mediation or taking a long bath!
7. Consume Educational Content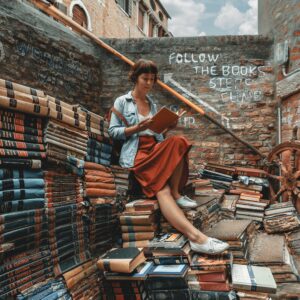 It's important for our soul and brain to consume things that raise our vibration, taches us about various ways we can learn to be authentic to ourselves
Whether it is reading self-help books, reading blogs, Listening to podcasts, and more!
It's essential that we spend a good percentage of our day consuming educational content
HERE ARE 12 Best Podcasts For Women In Their 20s
8. Listen to Music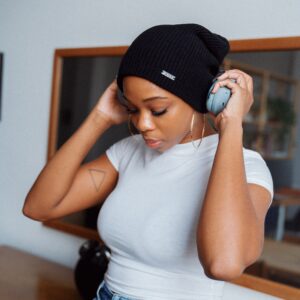 Listening to healing, calming music is therapeutic!
Especially on days when you are feeling and going through things. healing or high vibrational music can help you in giving comfort and calm!
9. Be Alone with your thoughts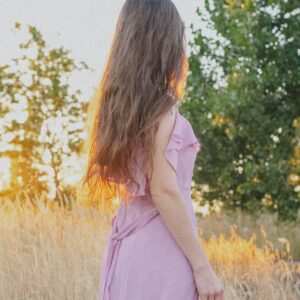 Do you know most of the people in the world have a hard time being alone with themselves, in a study,
it was found that when asked people they said they would rather get an electric shock than be alone with their thoughts!
And exactly why it is a must to start being comfortable with just being yourself without any distraction,
through this we are not only able to learn and get deeper but also face our emotions!
TRUST ME IT GETS BETTER WITH TIME! AND YOU WILL END UP LOVING IT!
10. Eat Healthy
Self-care is incomplete without giving proper nourishment to your body! Our bodies needs good nutrition to stay healthy in all aspects,
Food has a direct connection to our mood and emotions, hence it is also essential that we become conscious and eat as much healthy as possible!
11. Discover yourself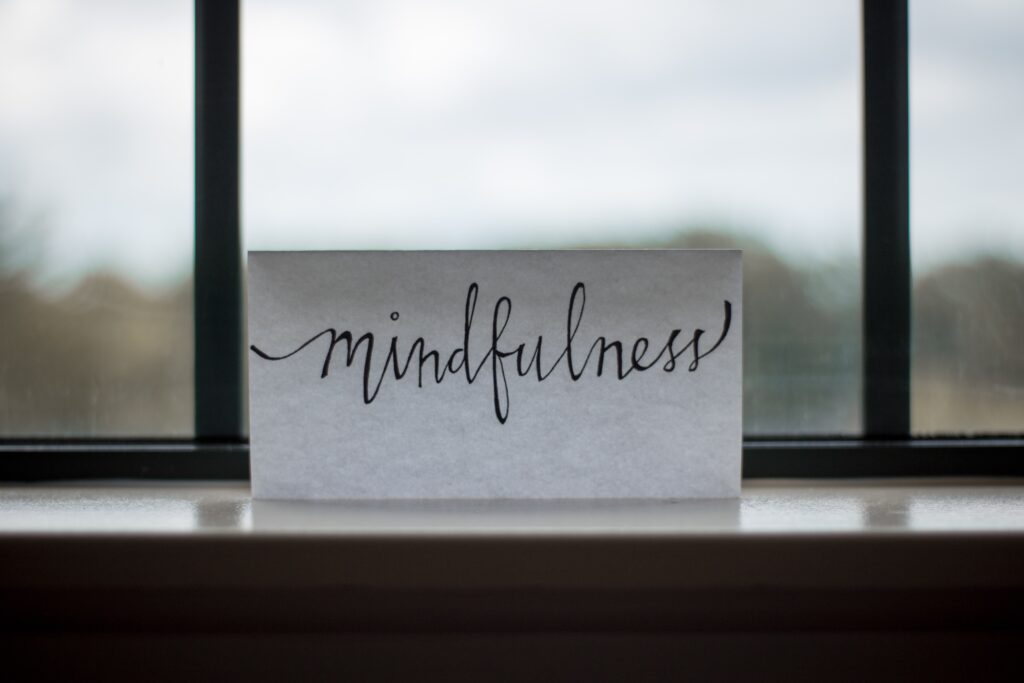 Self-Discovery is the best self-care practice you can do for yourself! PERIOD!
The more you get to know yourself better, the more you will be able to understand and make better decisions for your life!
12. Hydrating yourself
Water water water!!!!
We all know 70% of our body consists of water and yet we don't drink enough water or indulge in dehydrating drinks that end us harming us more!
Keep yourself hydrated for better health!
13. Give your skin some Love!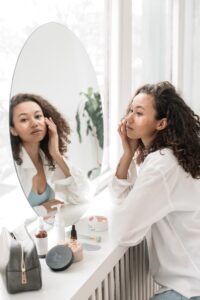 As we focus on other areas of our life, taking care of our skin is equally important! As we are growing older, we need to take time and give it what it needs!
Regardless of that whenever I spend a day putting on masks and doing my skincare, i always end up feeling great!
14. Dress up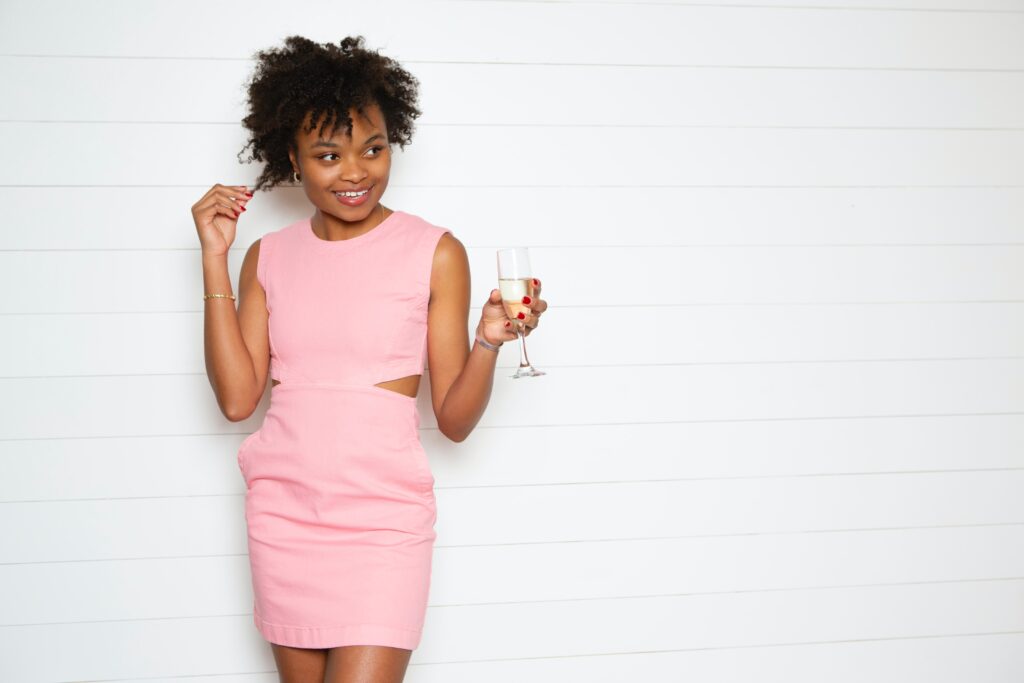 Whether at home or not! Dress up to feel better! As a homebody, I most;y spend my day at home and in my PJs…
Although it feels super comfy most of the time I end up feeling unproductive and underconfident!
Hence, I have started to dress up a little even at home to feel great! I end up feeling confident and happy
15. Eat whatever you like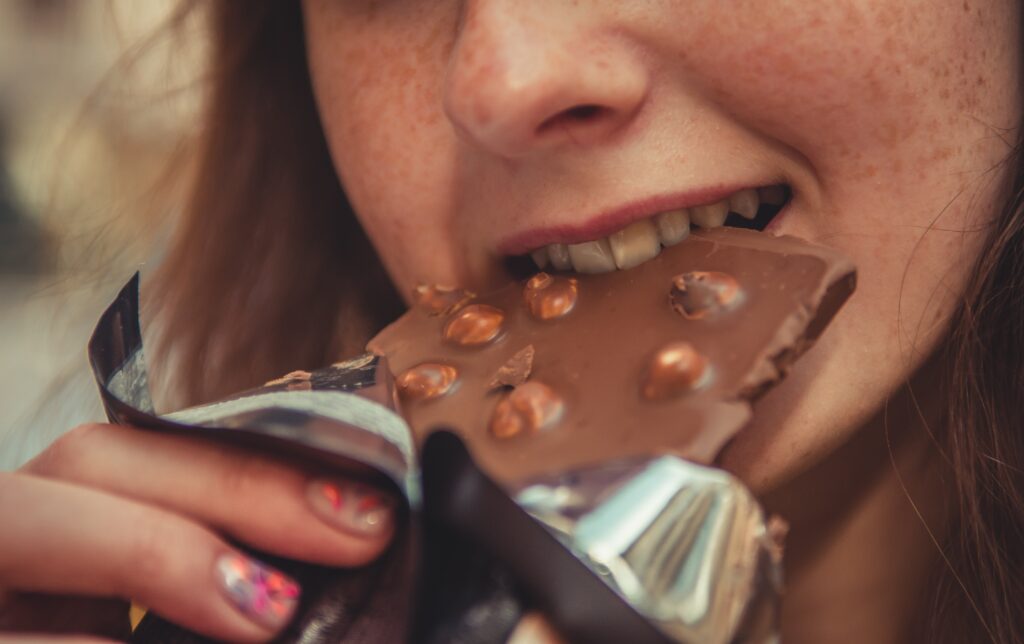 Eating healthy is important and a great way to take care of your body but that doesn't mean we have to neglect our needs or cravings!
You don;t have to be too hard on yourself rather take it easy! I like to strive to keep a balance of 80% healthy and 20% of whatever I wish to eat!
16. Set Boundaries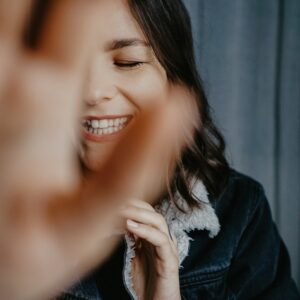 An important lesson I learned myself that changed my life was setting boundaries in life! We all are surrounded by some toxic people in life! Some come and go and for some, it's hard to cut off
In those moments it is important to either cut off or keep a healthy distance from them so they don't affect you!
17. Get Enough Sleep
Apart from the fact that I love sleeping a lot (lol), I do believe that getting a full continuous 8 hours of sleep at night is important!!!
The night is the time when our body works in healing and repairing cells!
If we do not sleep on time and get full sleep regularly then, our body does not get enough time to heal
Moreover, next day you will feel tired when working!
18. Surround yourself with Positivity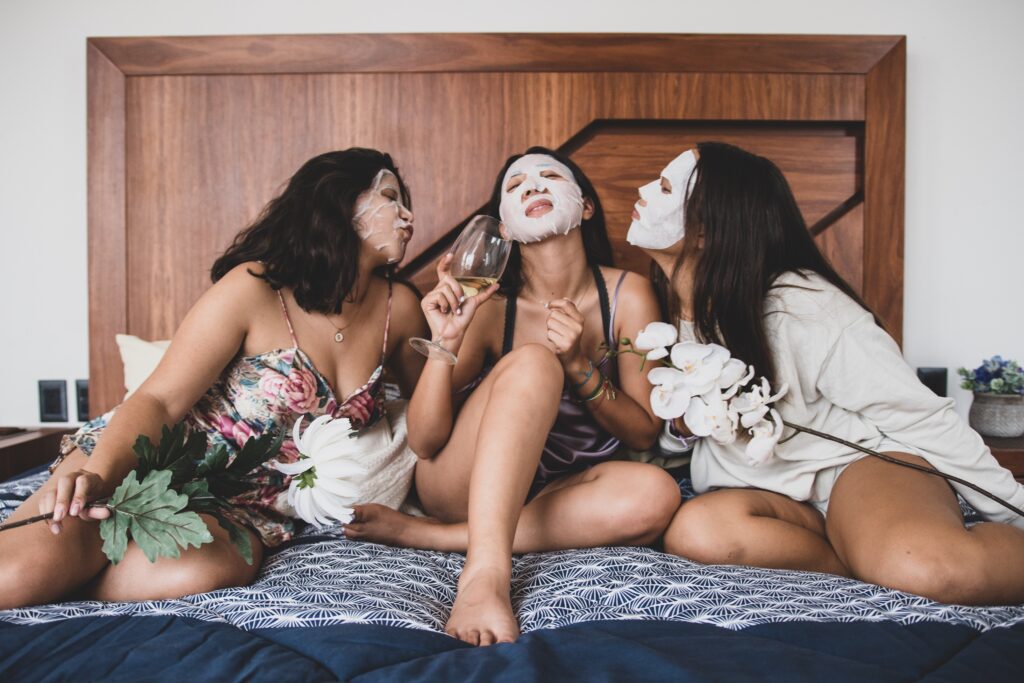 We all have probably heard that we are the average of 5 people we spend our time with!
Hence, if we spend most of our time with people who make us feel bad and low, we will eventually become like them too!
Apart from people, the Environment and things around us play an important role, so make sure you are surrounding yourself with positivity as much as possible!
19. Start self-improvement Challenge
If you keep about self-care and want to dive more into growing better, you can also take on various challenges to keep you motivated and excited in your self-growth journey!
If you want to know about the self-improvement challenge and get started read my 30 Days Daily Challenge for Self Improvement!
This Post was all about self care ideas at home
Pin for Later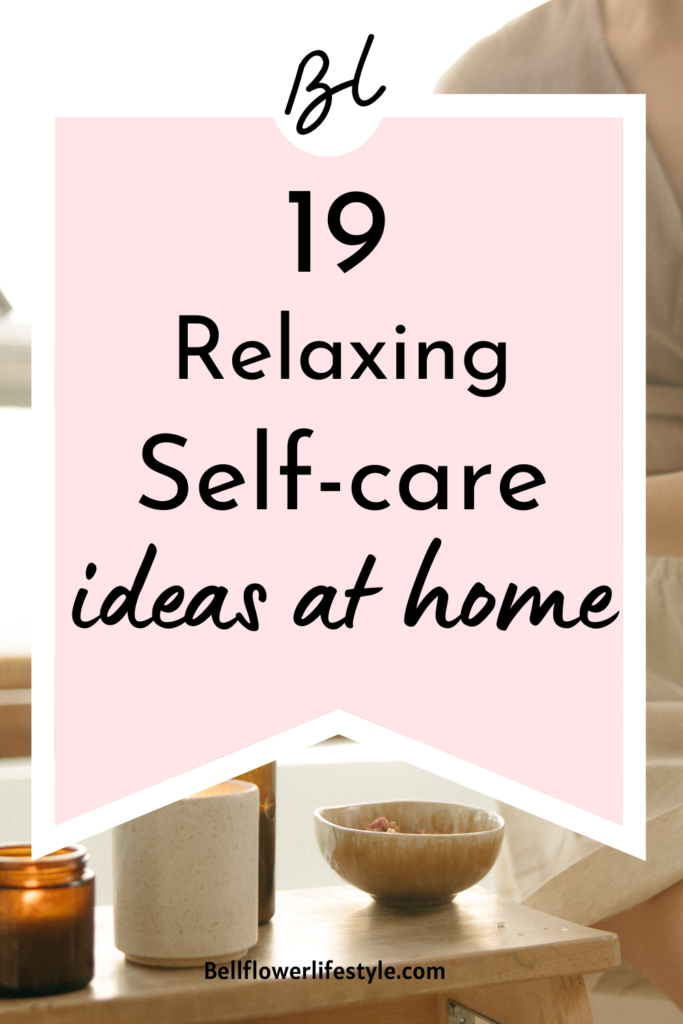 RELATED POSTS
Follow Me on Social Media