60 Morning routine ideas for adults to choose for overall growth
(Last Updated On: September 15, 2023)
Looking for Morning routine ideas that will nourish you and start your day right? Here are more than 50+ ideas for you!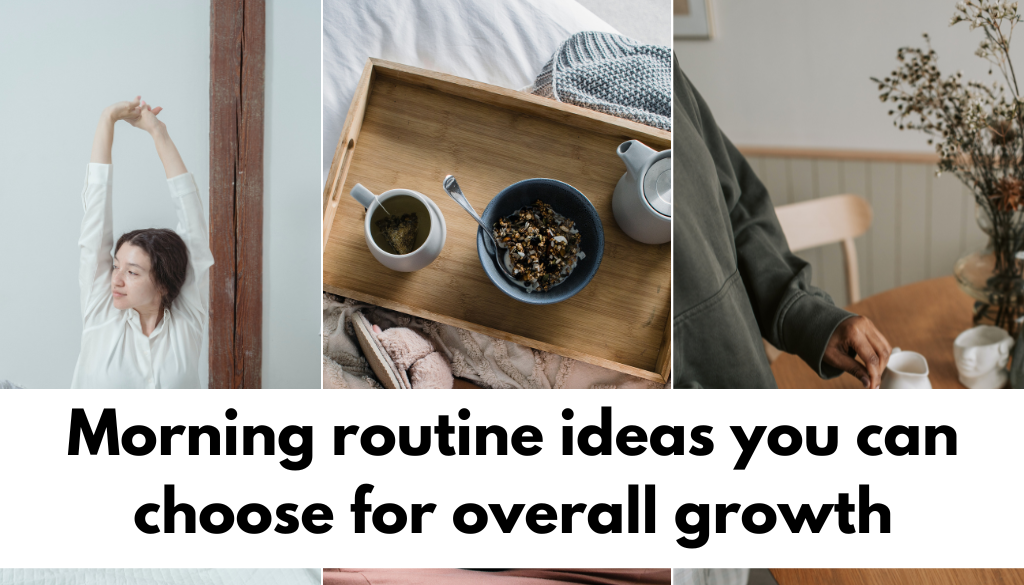 This post may contain affiliate links, which means I'll receive a commission if you purchase through my link, at no extra cost to you. Please read full disclosure here.
A morning routine can truly affect your entire day
If you wake up feeling tired, then your day goes like that too
However, it can be confusing or exhausting, seeing so much pressure on the morning routine!
I feel that too!
Waking up at 5 am is the only way to success, or this miracle morning routine is all you need!
I believe there is no rule to our morning routine.
The perfect morning routine does not exist!
For years, I have changed my morning routine as I felt.
Some times they would be produced which I share in this post but sometimes they are lazy and slow
I do not go hard on myself and believe that you can create a morning routine that works for you!
In this post, I want to share 60 Morning routine ideas for different types of days, some lazy, some productive, and some focused on wellness only!
Remember there is no rule! and these are just ideas to choose from!
Choose whatever works for you and you enjoy!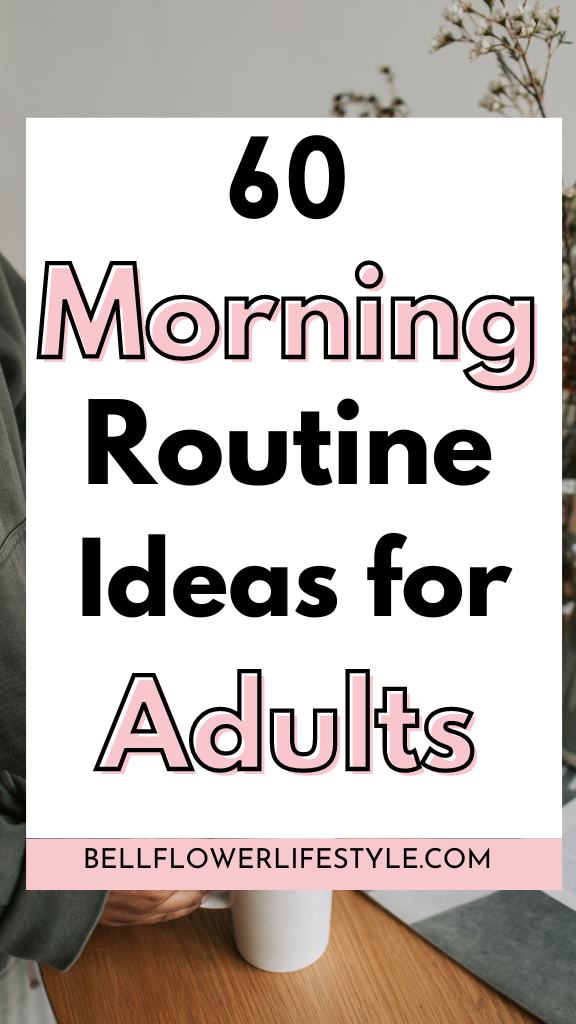 Quick Easy Daily Morning Routine Ideas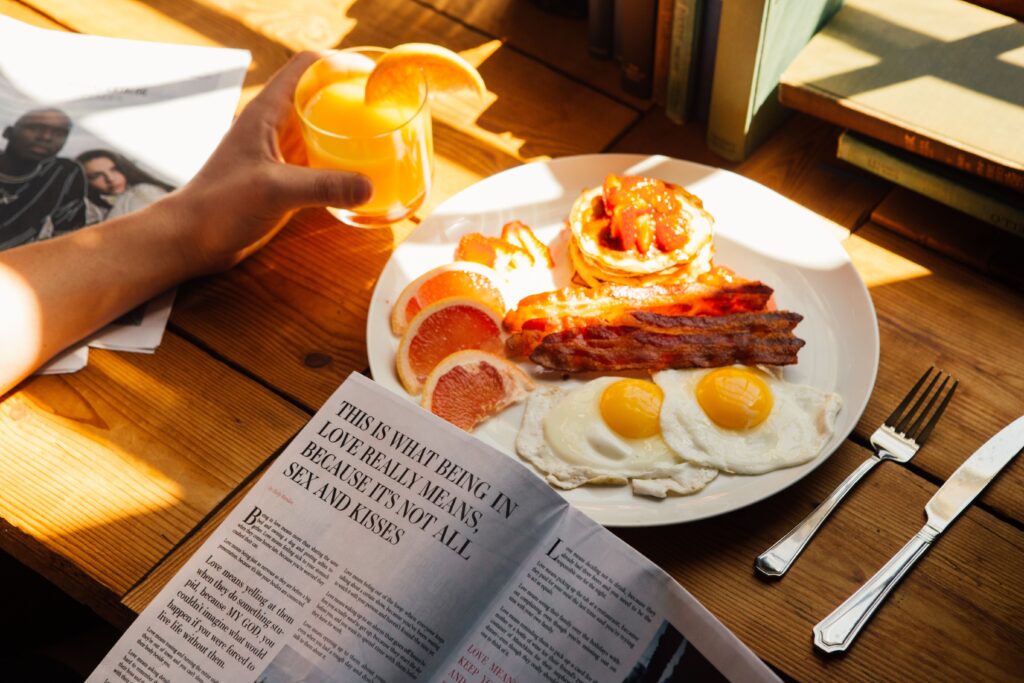 It is completely normal to not have enough time for your morning routine! You may still want to add a few things that feel close to your and help you grow!
1. Journaling for 2 minutes
Set a timer for 2 minutes, and journal out a few prompts. You can write affirmations, how you feel in the morning, or 3 things you feel grateful for!
2. Drinking warm water
For years, I have been drinking 1-2 glasses of warm water as soon as I wake up. It is a part of of my daily morning routine! I feel extremely thirsty when I wake up, and this just helps my day get started!
3. Doing a 10 minute daily stretch
Remember doing stretches with a kid in the school assembly? It was such a great and quick way to get active! Do a basic 10-minute stretch to feel energized!
4. Make smoothie
Smoothies are a great way to add fruits, nuts and proteins to your breakfast. More than that, it is so easy and hardly takes a minute!
5. Say 5 things you are grateful for
Start your day with thankfulness by saying 5 things you feel grateful for! It makes all the difference
6. Go screen-free all morning
It is easy! You are late and don't have time, right? Not using your screen will only help you from getting distracted and get your day moving fast!
7. Make your bed
Make your bed every day as a part of your morning routine, and tidy up your sheets, so you feel great when you get back home!
8. Set the timer and brush your teeth for 1 minute
Sometimes in a rush, we don't pay much attention to brushing our teeth properly! So put a timer for 1 minute and brush your teeth thoroughly!
9. Write 3 important tasks of the day
Planning your day can take a lot of time. Write only 3 important tasks that you will focus on throughout the day. These tasks will help you improve your productivity and effectiveness
10. Red one page of a book
Reading the page of any book takes less than one-two minutes. If you read every morning, one page. You will be able to make consistent reading habits! It will also easily become a part of your morning routine.
Morning routine ideas for Lazy days
Some days are lazy, let's be honest! We don't wake up with lots of energy, or motivation for the day! Instead of feeling sad about it let's start our mornings slow and let it be!
1. Morning Stretch in your bed
So many times, I feel lazy when I wake up. I don't feel the motivation to change my workout clothes and do anything!
Doing stretches in my bed actually helps my body feel less tired and get up from my bed!
2. Breakfast in bed
Make a simple breakfast and enjoy it sitting on your bed or comfy sofa and enjoy!
3. Doing breathwork while laying on the bed
A beautiful way to begin your morning when you are lazy, is doing breathwork while laying on your bed. It is super relaxing
Slowly breathe in from your nose through your stomach. Gently lay your head on your stomach, feeling the contraction as you, breathe in and out.
Do it for a minimum of 5 minutes, observing your moments! You will so relaxed!
4. Run errands for the day
A slow start of the day can be with running errands for your favorite things to feel good and also get some time out!
5. Enjoy your coffee or tea
Make your favorite morning drink and enjoy it in silence slowly
6. Start your day slow
If you will lazy and it is just one of the days when you don't feel yourself much. Start your day slow. Do everything you usually do without rushing and slowly
7. Spend some time sitting in silence
Get a few minutes to yourself in silence and enjoy your peaceful time. Let your thoughts flow
8. Watch an episode of your favorite/current TV show
Unless you have somewhere important to go to avoid this! However, if not, put on a show that you like and spend your morning feeling comforted
9. Read a book
Reading in the morning is always good. Whether you read fiction or nonfiction or whether, you read one page or more. It's all up to you! Just focus on reading!
10. Go for a slow and relaxing walk
When we are feeling lazy in the morning. Going for a run or working out is in no way an option in our heads. Whereas you can go for a slow relaxing walk nearby for minutes.
It will feel refreshing, and you will good about starting your morning like this.
Productive morning routine Ideas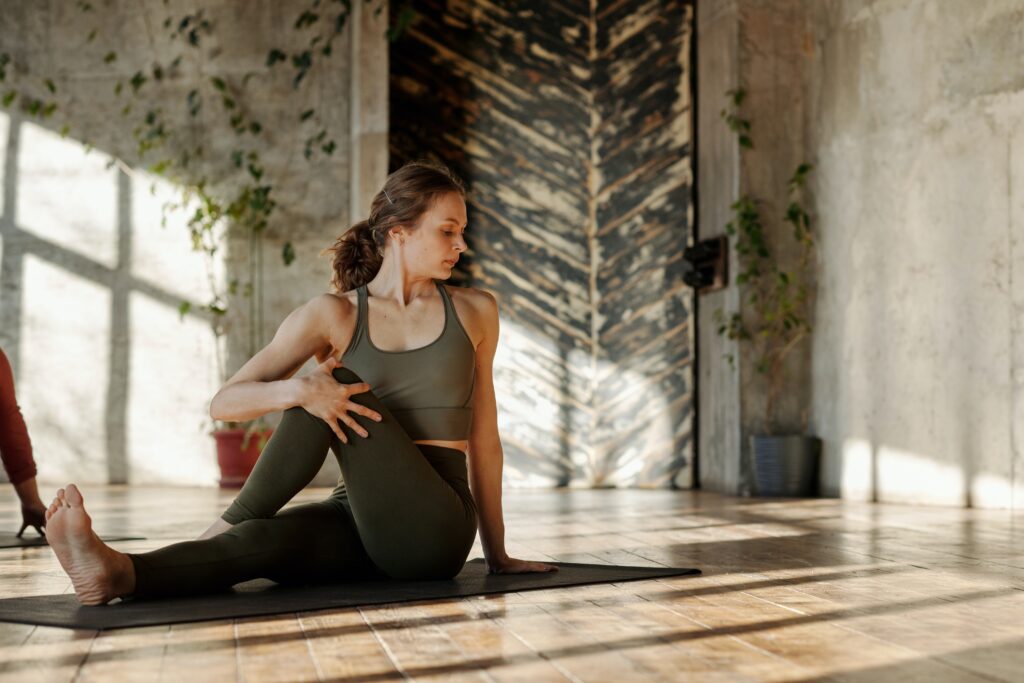 If you want to have a productive morning and become a morning person. Here are a few ideas you can add!
1. Waking up before 8 pm
I don't necessarily believe in waking up at 5 am, however, you can set a goal to wake up before 8 am and give your self few minutes to do self-care and productive activities!
The earlier you start your day without distraction, the you get ready early and get more done in the end
2. Dress up to feel good and Confident
Dressing up can instantly boost your confidence and make you feel good throughout the day!
3. Follow MIT
MIT is called the most important task. In the morning to be more productive, you can Follow MIT by choosing an important task that needs your attention.
Spend 1-2 hours giving your focus on your MIT and tackling that
4. Plan your day and prioritize tasks
In the morning, write down what you are going to do and prioritize them already. This will help you go about your day smoothly because you exactly know, what to do
5. Workout that energizes your body
Write in the morning, exercise can energize your whole body and keeps you productive throughout the day
6. Set up your workspace
Tidy your workspace and keep it clean. Keep your desk distraction-free, so you can focus on the task
7. Practice productivity Affirmations
When feeling a little down and wanting to feel productive. Productivity affirmations can help you from the inside! Here are 150 Positive Affirmations to be productive every day
8. Have some fruits and nuts
Fruits and nuts can help you feel energized, and nuts help in concentration.
9. Reach your office Early
Reaching your office earlier than you usually go can also help you start your day productively!
10. Have coffee or matcha
Coffee and matcha both contain caffeine that can help you start your day right!
Weekend Morning routine Ideas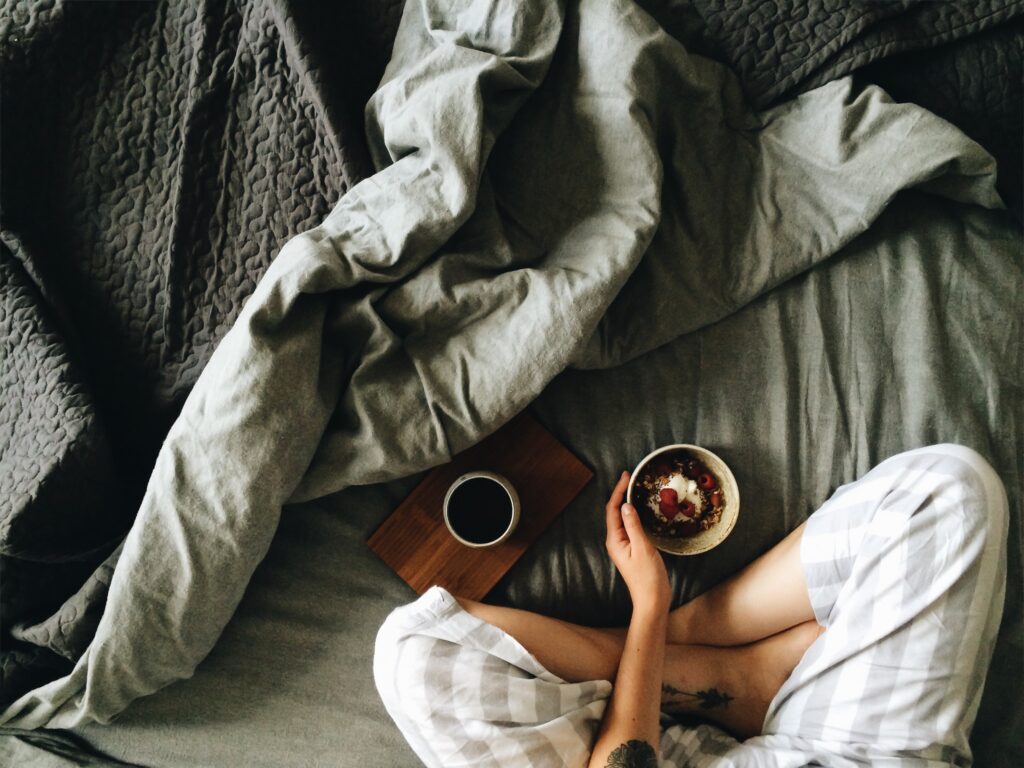 It's the weekend! A morning routine can be different and more enjoyable! Here are some morning routine ideas for you!
1. Have your breakfast in the sun
Enjoy your breakfast sitting on your balcony soaking in the sun
2. Waking up a naturally
Don put an alarm on weekend. Wake naturally in the morning even if it's a little later!
3. Go to a picnic spot in the morning
You can take your friends or family or even solo and have a relaxing picnic in the park!
4. Exfoliate your skin and moisturize
In the morning, during weekends, give extra attention to your skin and moisturize it thoroughly!
5. Plan a self-care weekend
If your mornings on weekdays are usually rushed, then use your weekend to practice self-care in the morning!
6. Go for a morning breakfast with loved one
Plan a breakfast out in a Cafe or restaurant with your loved one and enjoy your mornings differently
7. Have a favorite meal
Cook your favorite meal in the morning whether it is pancakes or toast!
8. Tidy your room
Start your morning by giving extra attention to your room. Cleaning and tidying up your space!
9. Pamper yourself
Whether, it is painting your nails, doing your makeup, or dressing up cute! Pamper yourself in the morning and start your day with self-love
10. Go for a run
Go for a run or hiking on weekends, its super fun and you can even take someone with you as well
Ideas for morning routine to stay calm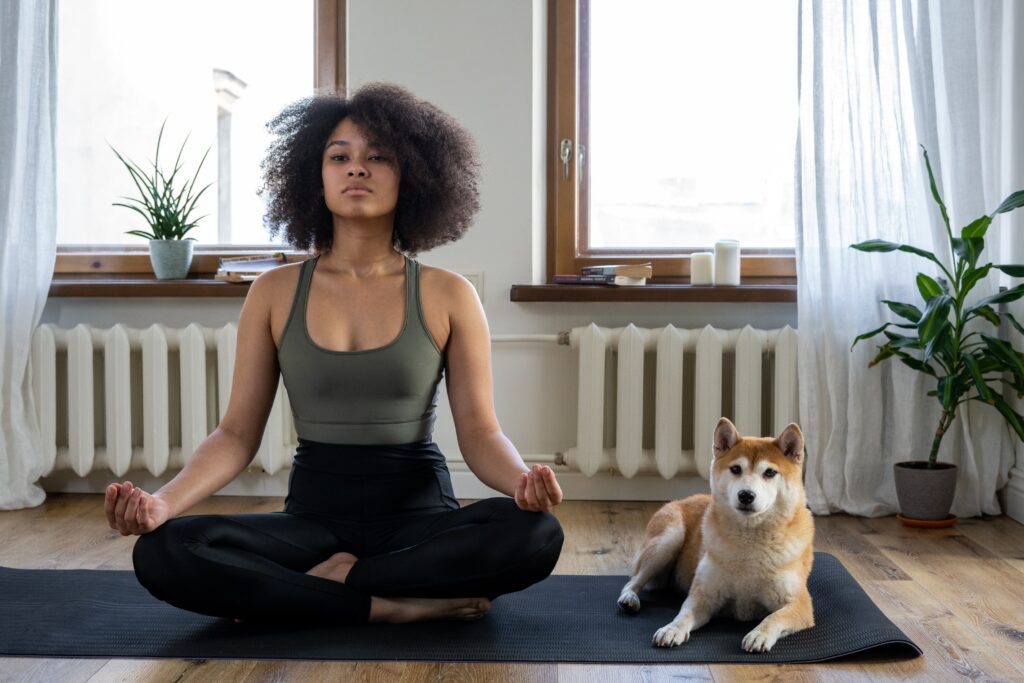 Some mornings can be full of anxious thoughts and feelings. If you want to feel calm in the morning, here are some morning routine ideas
1. Practice affirmation
Spending a few minutes in the morning practicing affirmations can help you feel calm and start your day feeling better.
2. Meditate for 10-30 minutes
Meditation can also help you come back to yourself when you are equipped with overthinking and anxious feelings.
3. Spend few minutes in nature
Nature is extremely powerful and healing. Spend a few minutes being in nature without any distractions. You will feel relaxed and calm.
4. Indulge in a hobby
Hobbies are a great way to feel joy. As a part of your morning routine spend a few minutes doing an activity you love. Whether it is painting, journaling, or dancing
Also Read: 67 Insanely Great Hobbies for 20 somethings adults
5. Practice Calming journal prompts
When you don't know why you are feeling like this and want to feel. Journal prompts can help you a lot! Here 71 Calming Journal prompts for feeling overwhelmed
6. Deep Breathing
Practicing deep breathing for a few minutes in the morning can help you magically, in feeling rested.
7. Write down your intentions for the day
Take a moment, before you start your day. Write down what is your intention for the day. And give all your focus to it!
8. Call up your friend
Taking to your best friend always feels good! Call up and have a talk
9. Journaling your Feelings
I have shared affirmations, and journal prompts as a part of journaling above which are extremely helpful. You can also journal your thoughts and feeling to vent out
10. Take a soothing shower
Take a nice relaxing shower in the morning to wash your anxiety!
Motivating Morning routine Ideas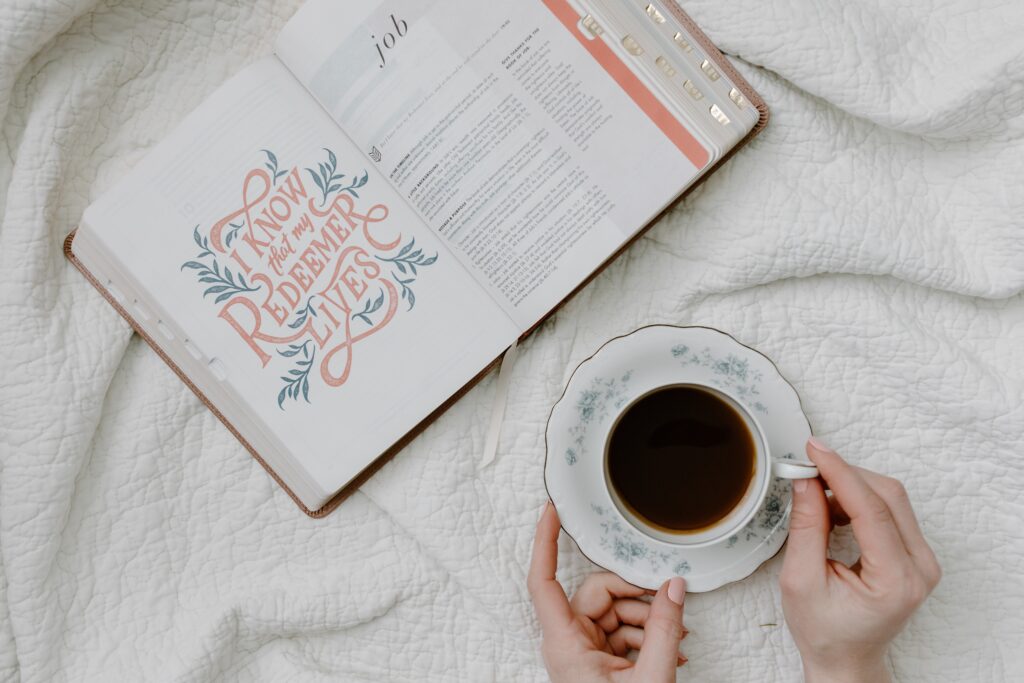 Want to feel motivated when you wake up and start your day with the right mindset? Here are some motivating morning routine ideas!
1. Listen to podcast
Listening to podcasts in the morning can be really motivating. I always feel good and pumped about my day when I listen to them in the morning!
Here are the 12 Best Podcasts For Women In Their 20s
2. Write down your goals
Goals can help you feel excited and motivated in the morning. writing them down will work as a reminder for you
3. Practice positive self-talk and affirmations for 10 minutes at least
Practice positive self-talk or affirmations! Spend a few minutes writing or saying that you can do everything you want and achieve all your goals.
They really help!
4. Write your Goal for the day
Apart from writing your life goals, also write down, your goal for the day that you want to accomplish! It will motivate you and push you to work hard!
5. Read a self-help book
Self-help books are highly educational and motivating! Spend your morning reading a few pages of a self-improvement book of your choice!
Wellness Morning routine Ideas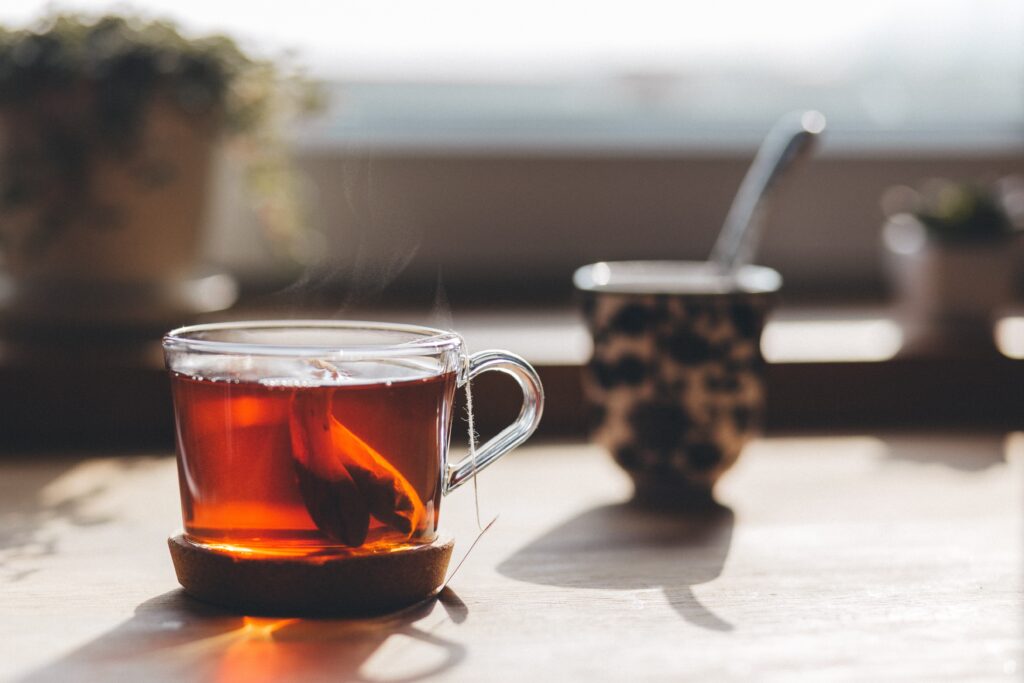 While productivity and motivation are usually the goals for people to set for their morning. Wellness has been one of my interests lately!
Here are some wellness-centered morning routine ideas!
1. Have a gut Friendly breakfast
Our breakfast is the first and most important meal of the day. Make sure, your breakfast is gut friendly, so you don't feel uncomfortable throughout the day!
2. Do 10 min yoga Stretch
Yoga is so powerful for the mind, body, and soul. Just start with 10 min yoga stretches! You will feel awesome!
3. Sit in silence and do nothing
Spend a few minutes in complete silence doing nothing. Just being with yourself and feeling comfortable with your own company without any distractions
4. Gently massage your body
Finger tap a little everywhere and gently massage your whole Body, you can also use Gua sha and other tools
5. Replace your coffee with detox / green tea
While I love having coffee every day as a part of my morning routine. it is not the best for your health!
This is why I have shifted to matcha tea to replace my coffee and I am happy to taking an effort toward my well-being!
CONCLUSION
Morning are very subjective, there is no rule as to how you want to start your day.
If you think your current morning routine is affecting your day and your life
It is important to make an effort to change and start your day with purpose and positivity.
Like this Pin? Pin it for Later
If you liked this, you will love these-
Follow me On Pinterest