79 Amazing Self care weekend ideas To Try Right Now
(Last Updated On: July 17, 2023)
Want to make time for self-care on weekends? Here are 79 self care weekend ideas
This post may contain affiliate links, which means I'll receive a commission if you purchase through my link, at no extra cost to you. Please read full disclosure here.
Monday to Friday is spent working non stop! How much time does one get for yourself? Even if you do, you don't have much energy to do things and have enough time for self-care!
That's why Today, I will be sharing with you this popular self-care weekend ideas!
Pin for Later!
Why is Self-Care Weekend Important?
Self-care is one of the most important part of our life, why? Think about your loved ones, because your love them there are so many things you do that is termed as "care"
for example- making sure they are healthy, giving them love by complimenting and gifting them, Doing things that makes them happy!
Likewise, our self is equally or more important, we need to give this love and care to ourselves to live a pleasant life.
I am sure life must be really busy for you, hustling nonstop and finding time to give yourself the care it needs is getting more difficult
Hence self-care weekend is a fun activity to help you incorporate self-care on the weekend and give yourself all that you need!
we cannot practice good amount of self-care when we are rushing, I have shared few 5-minute selfcare activities for weekdays, but Saturday is the ideal day to practice things that you cannot on working days!
Why choose a Self-Care Weekend?
Self-care on any day is great but self-care weekend is popular for few reasons!
Anxiety on Sunday: Just after Sunday, comes our first working day, which brings a little bit of anxiety to get things ready for tomorrow! but on a Saturday, you can spend the day doing many activities worry-free!
Sunday is good for reset and organization: Sunday is an ideal time to reset and get your life on track! You can do night routine to stay organized for the next day as well! Read about both below
Want to make self-care a part of your daily life without any hassle?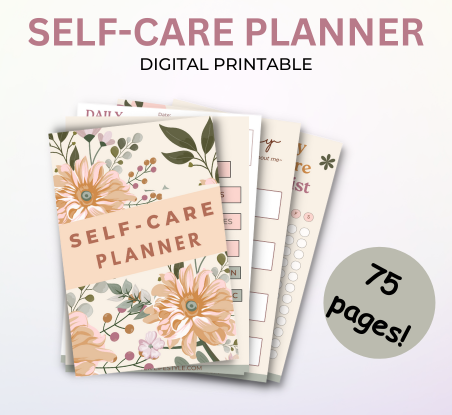 If you find it difficult to prioritize self-care in your daily. You've got to check out my Daily self-care planner journal
it's jam-packed with 75 pages of self-care daily to-do, tracker, affirmations, and prompts for understanding your self-care need to help you have daily, weekly check-in! A must-have for helping yourself in taking extra care of yourself
How do you Plan a self-care weekend?
If you are going to be trying self-care on a weekend for the first time, it is great that you plan out a day in advance!
Pick 2-3 activities in the beginning that you will be doing on weekend
Make sure to buy things you need
Make sure to set a reminder and cancel any other plan that does not involve self-care
If you mess up, don't feel sad! It completely okay to mess up in the beginning
Remember your intention throughout your activities
Stay in the moment and enjoy
What should I do on Sunday on my own?
When it comes to self-care there are no rules! This post is about self-care weekend but that doesn't mean you cannot do it any other day! If Sunday's are free for you, then go ahead and turn it into self-care Sunday!
Also read –
Myths About Self-Care
Self-care is often misunderstood by people, hence I want to let you clear some misconceptions related to self-care
Self-care is selfish: I see so many people saying you are being selfish when you try to do something for yourself, They want you to make yourself the main priority always!
Self-care is expensive: Below I share many self-care activities that are free to do! Self-care doesn't have to be expensive at all!
Self-care is only skincare and me-time: self-care comes in many forms, There is no way to do self-care, little things like standing up for yourself is also a dorm of self-care
Self-care is earned: Mostly people say that to do self-care or love activities you must do something productive to have fun, But no self-is not earned and it shouldn't be something to feel guilty about!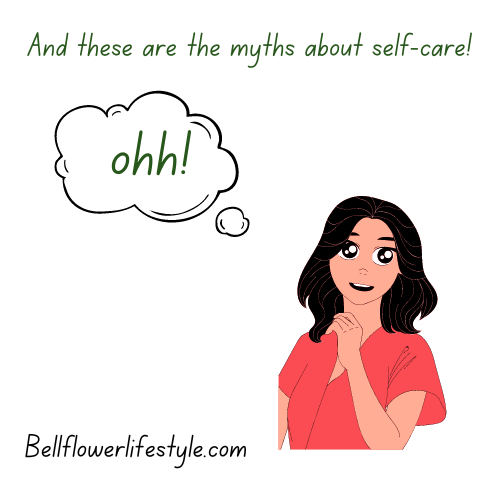 13 Social Self-care Weekend Ideas
Joining a Hobby Club
Call up your friends
Go on a walk with someone
have a friend's night in
Meet up with your family
Have deep conversation
Facetime someone from far away
Have a picnic with your friends
Explore a New Cafe
Make fun Content
Go shopping
self-care weekend getaway
Have fun night out
38 Alone Self-care Weekend Ideas
Rearrange your space
Listening to podcasts
Plan a relaxing spa time
Journaling
Make A vision Board
Read a good book
Pamper your skin
Netflix and Chill
Take nap
Make time for hobby
make a manifestation list
Turn off your phone ( or social media at least)
Journal Prompts
Practice affirmations
Cook something Tasty
Make lists
Do some DIY Crafts
Invest in an Online Learning Class
Online Shopping?
Go on a solo date
Read your favorite blogs!
write a love letter to yourself
Meditate
Buy yourself something you have been meaning to
look for an area you want to give more love towards
list three things you like about yourself
Focus on the present
Try different workouts
Make your favorite Drink
Listen to songs
Tidy up your space
Create a daily schedule that sticks
Read motivational/inspirational quotes and words
Solo picnic time
Watch Youtube Videos
Make a bucket list
Visualize your dream life
Buy gifts
12 Mental Wellbeing Self-care Weekend Ideas
Take online Therapy
Make time for in-person therapy
Meditate
Vent to someone
Give yourself rest
Journal or speak out your thoughts
Cry
Watch something uplifting
Take deep Breath
Spend some alone time in quiet place
Spend time in Nature
Hug yourself
9 Health Self care Weekend ideas
Have Nutritious homemade Food
Stretch your body
Do a good 20-minute workout
Get a health check-up
Drink enough water
Keep your eyes off the screen
Put on Hair/ body mask
Learn about skincare and invest in the right products
Start your wellness journey
7 Other Self-care Weekend ideas
On weekends Focus on your passion
Make time for side income (if needed)
Watch a funny movie or show
Try something new
Pray
Change your sheets
Rest without Guilt
What are 5 self-care activities you must do?
Be it any day or any activity for yourself, These 5 self-care form activity you must try to include
Physical self-care
Self-care for mental wellbeing
Emotional self-care
Social self-care
Spiritual self-care
Self-care is an Essential and Productive Activity
Self-care is productive rather than wasting time, It is easy to think that we are wasting time by doing, we could have done something productive work
Imagine constantly working, now work comes with stress, so what will you do when you have stress and problems? You need to do these activities to relax and recharge to work better again!
If you keep working even after that, what will happen? You will be burned out – you will reach an extension of exhaustion and frustration which make you not work at all!
To prevent this and enjoy life we need to balance by filling ourselves from inside and giving it what it needs!
Go ahead and start you self-care routine Now!
RELATED POSTS
Follow Me on Social Media Pinterest